Kanazawa, located on Japan's west coast, is known for its extensive history, culture, and art. When visiting the city, tourists get a glimpse into the past with its ancient street layouts and architectural styles.
To access Kanazawa from Tokyo, you can take the Hokuriku Shinkansen. The trip takes about 2h30 and the cost is entirely covered by Japan Rail Pass and Hokuriku Arch Pass.
Once you set foot in Kanazawa, be sure to visit the places listed below to make the most of your stay.
Kenrokuen Garden (兼六園)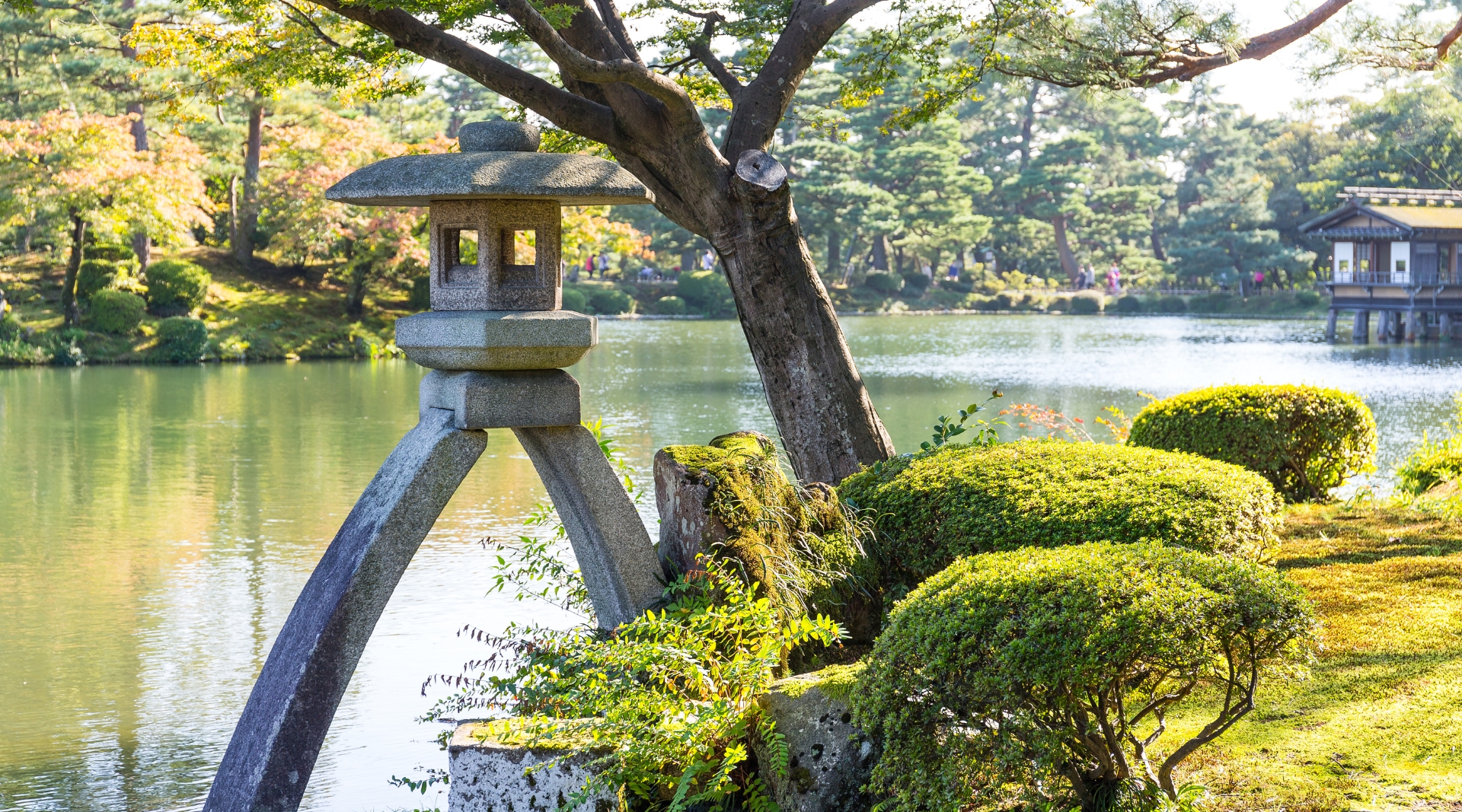 Kenrokuen Garden is a stroll garden considered one of the three most beautiful in Japan with Mito's Kairakuen and Okayama's Korakuen. 
Kenrokuen, which means "garden of the combined six," gets its name from the fact that it combines the six traits of an ideal garden as described in an old Chinese text, which is normally difficult to fulfill in the same garden.
Its popularity comes from its well-maintained lawns, winding walkways, ponds, and bridges. It is especially beautiful during the cherry blossom and fall foliage seasons. 
https://www.pref.ishikawa.jp/siro-niwa/kenrokuen/e/access.html
Kanazawa Castle(金沢城)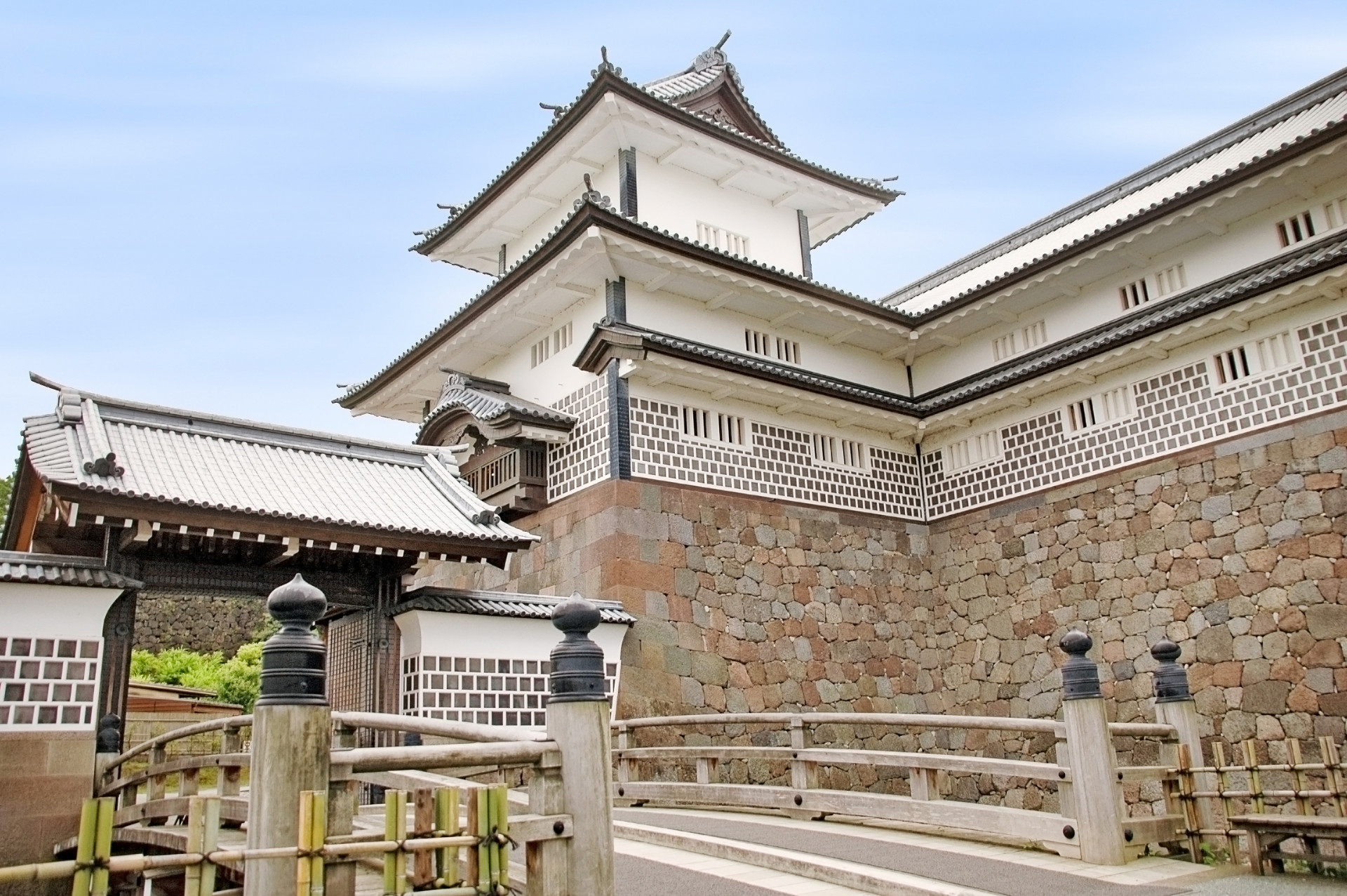 Kanazawa Castle was built in the late 16th century. It is one of the best examples of a traditional Japanese castle. It was home to the Maeda family, who ruled over the Kaga domain (currently known as Ishikawa Prefecture) from 1583 to 1869.
Although it suffered from several fires since its construction, some parts of the castle have been meticulously rebuilt, letting visitors appreciate its impressive gates and turrets, as well as a museum showing relics related to the castle's history.
https://www.pref.ishikawa.jp/siro-niwa/kanazawajou/e/index.html
Omicho Market (近江町市場)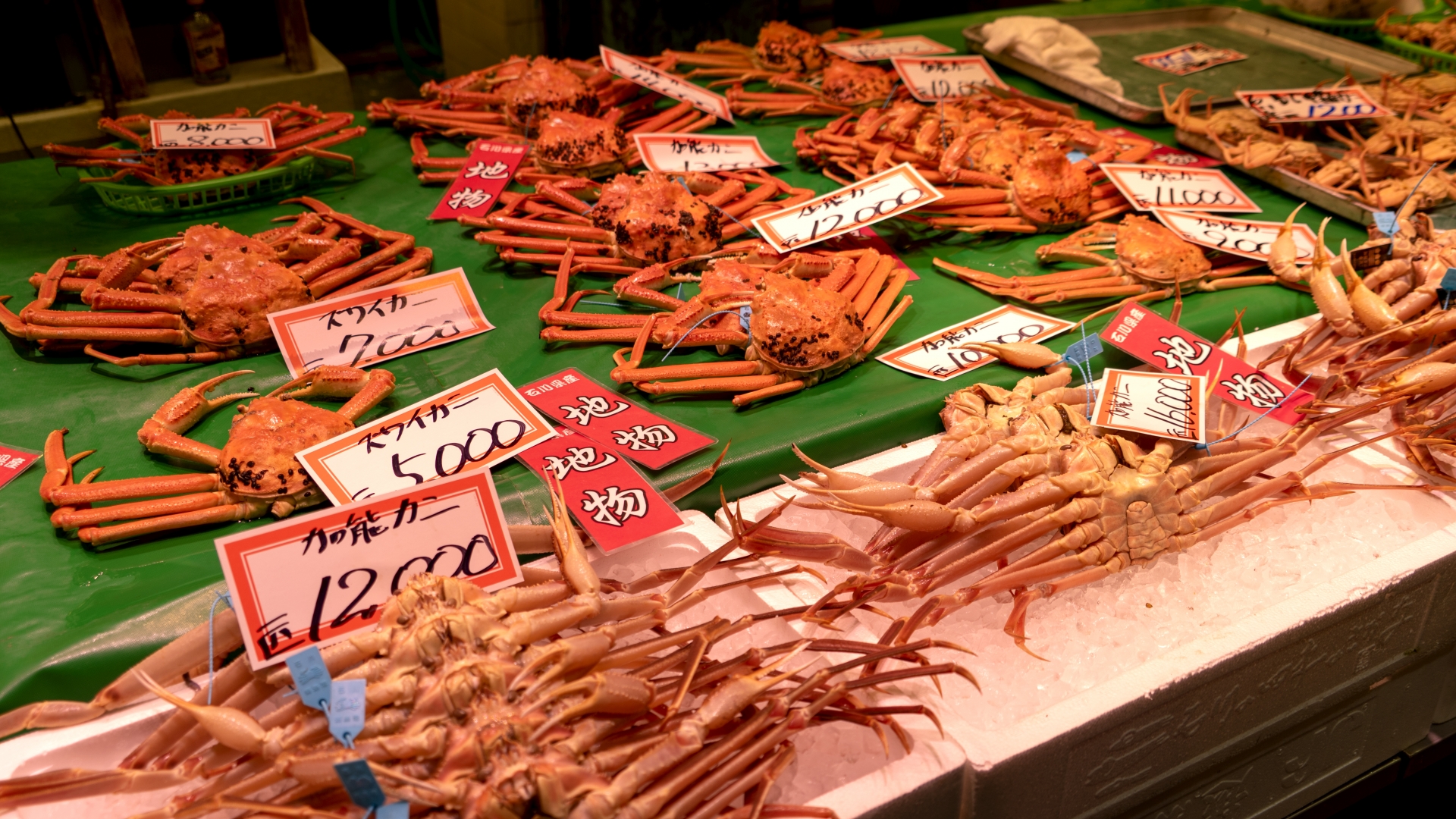 Since the Edo period, Omicho Market has served as a gathering place for farmers and fishermen in the area. The market, with its almost 200 shops and restaurants, offers a variety of products, including crab, sea urchins, and other seafood as well as regionally produced sake and traditional sweets.
https://visitkanazawa.jp/en/restaurants/detail_10030.html
Higashi Chaya District(ひがし茶屋街)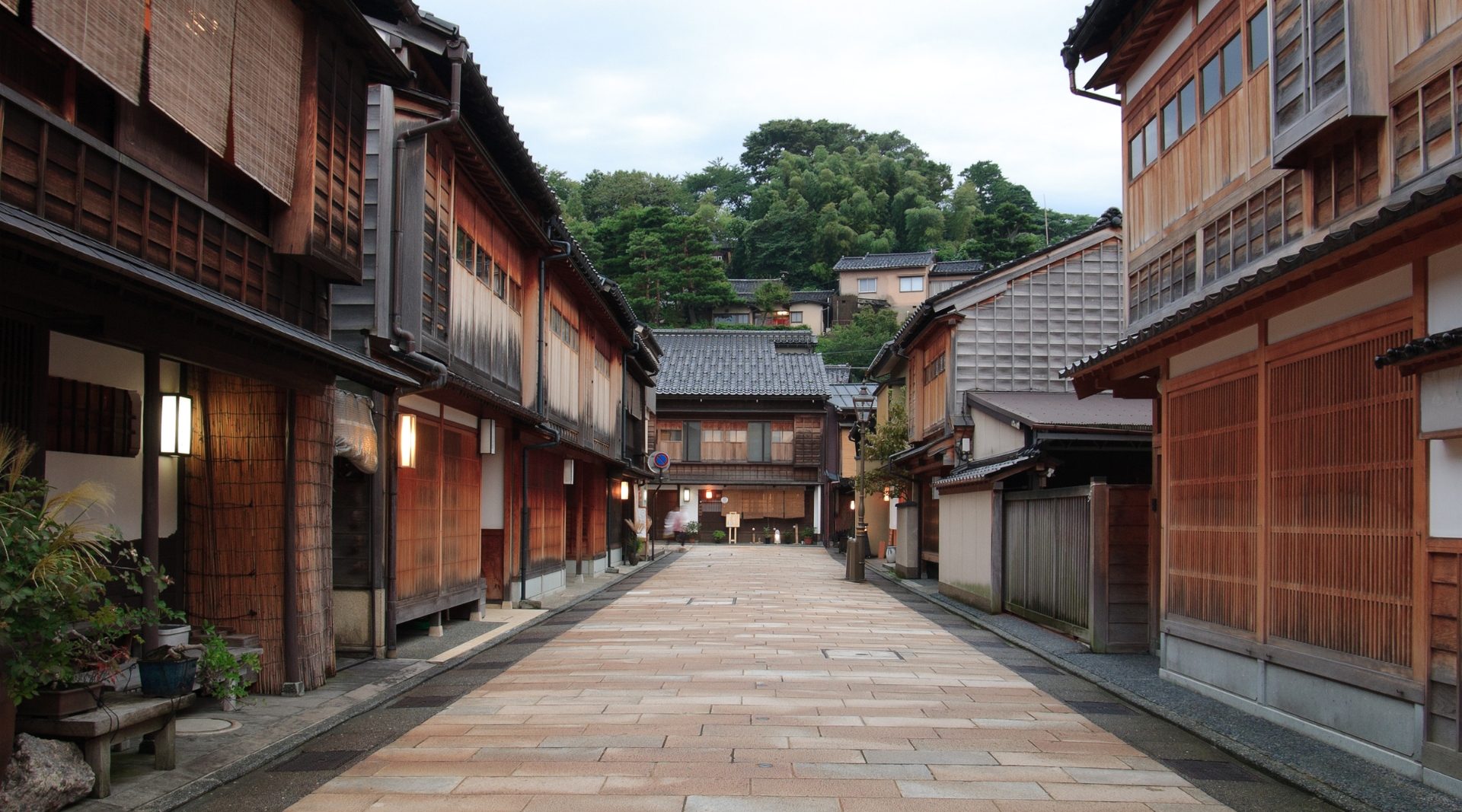 Higashi Chaya is one of the city's three geisha districts, renowned for its teahouses, where geisha and maiko (apprentice geisha) entertain guests with displays of traditional music, dancing, and conversation. 
The district's alleys are lined with wooden structures from the Edo period; many of these have been transformed into shops, eateries, and galleries that display handicrafts, pottery, and artwork made in the area. 
Visitors can also experience tea ceremonies, geisha shows, and picture shoots in which they can dress as geishas or samurai. When the lanterns are lit at night, the neighborhood is at its most picturesque.

https://www.ishikawatravel.jp/en/spots/higashi-chaya-district/
21st Century Museum of Contemporary Art(金沢21世紀美術館)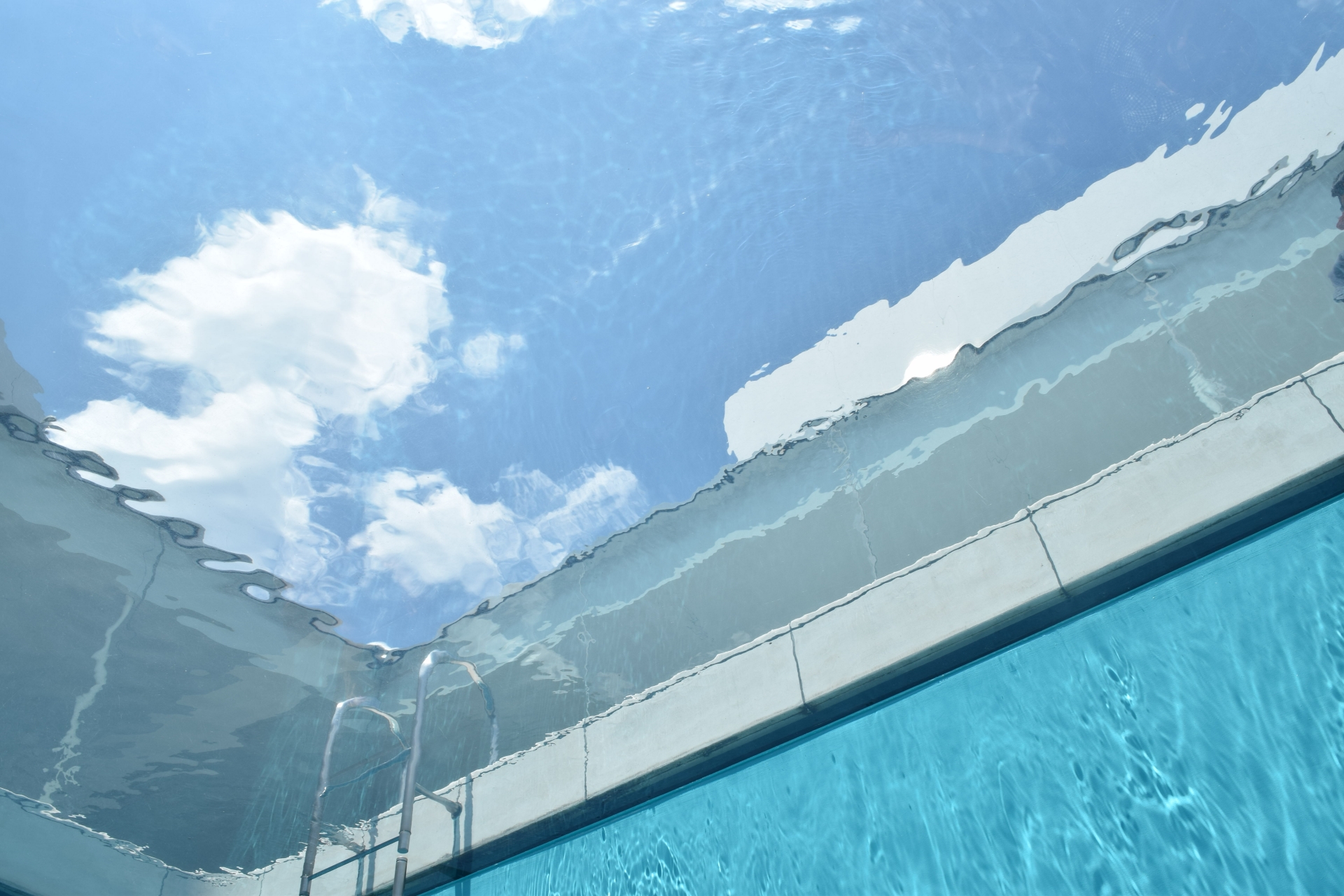 Opened in 2004, the 21st Century Museum of Contemporary Art has a unique circular form with a big glass exterior, allowing natural light to flood the interior space.
The museum features a diverse collection of modern art, including works by Japanese and foreign artists.
The "Swimming Pool," a permanent piece that visitors can enter, is one of the museum's most popular displays. It also features temporary exhibitions, outdoor installations, and a sculpture garden.
Myoryuji Temple(妙立寺)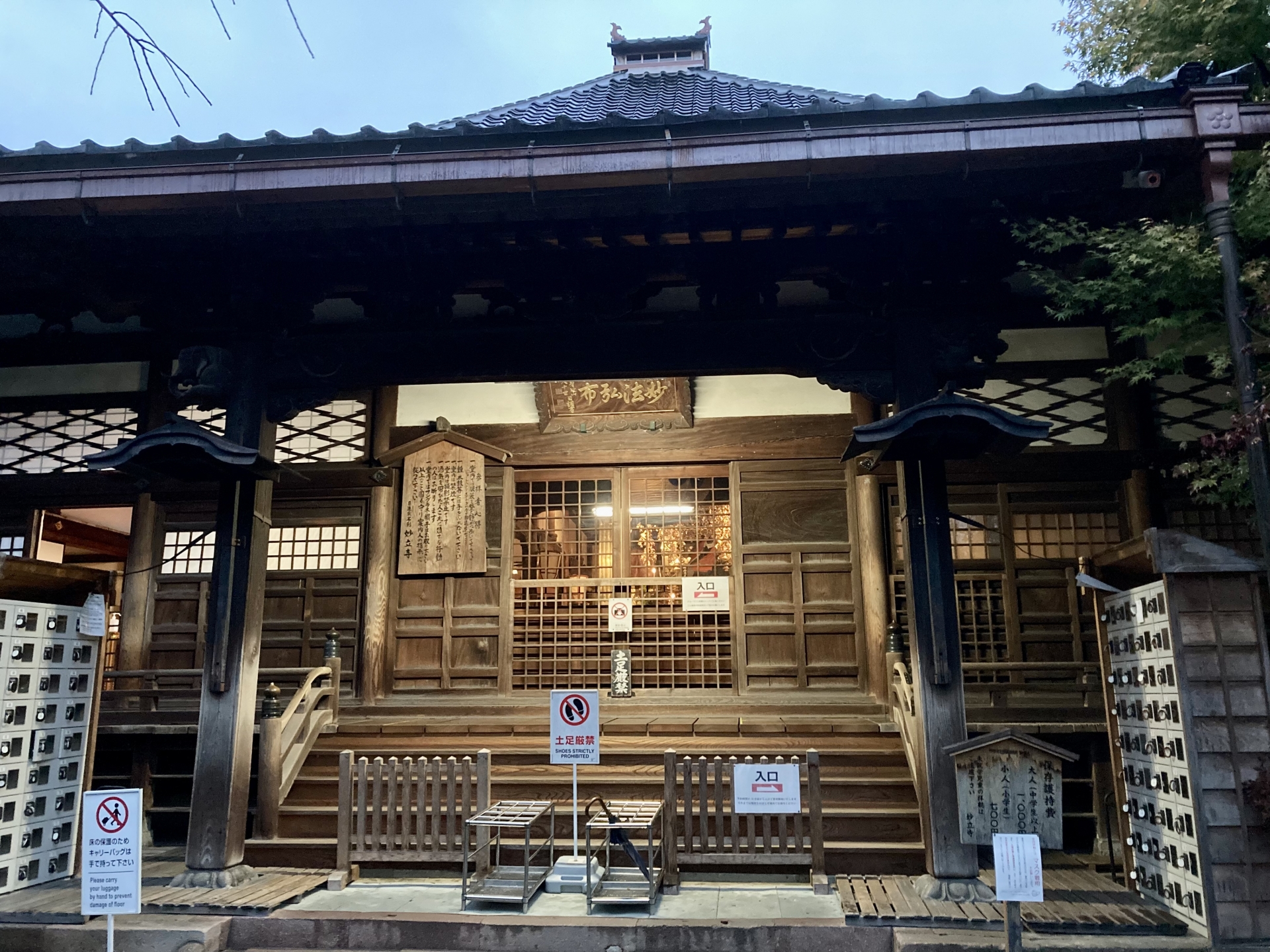 Commonly referred to as the "Ninja Temple," Myoryuji Temple was constructed as a residence for the Maeda lords during the Edo period and is notable for its numerous hidden rooms, traps, and secret passageways. Despite its name, the temple was not used by ninjas, but rather as a safe place for the Maeda family during periods of instability in politics. Today, tourists can take a guided tour of the temple and learn about its remarkable history and design.
https://www.kanazawastation.com/myoryuji-the-ninja-temple/
Nagamachi Samurai District(長町武家屋敷跡)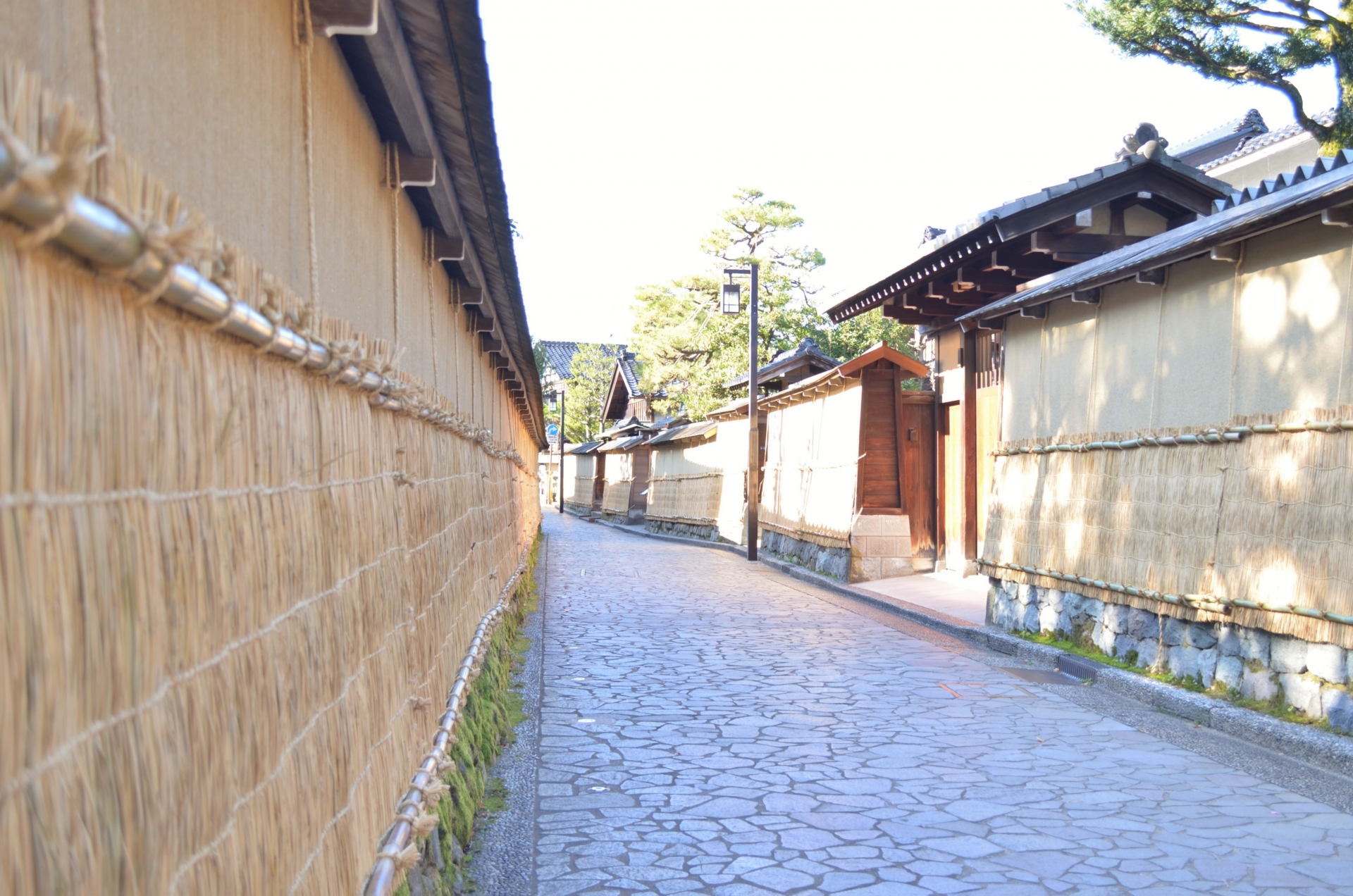 This area was once home to samurai families and has several preserved traditional houses and gardens. There, you can visit the Nomura Samurai House, a restored samurai residence that is open to the public. 
https://www.japan.travel/en/spot/668/
Kanazawa Yasue Gold Leaf Museum(金沢市立安江金箔工芸館)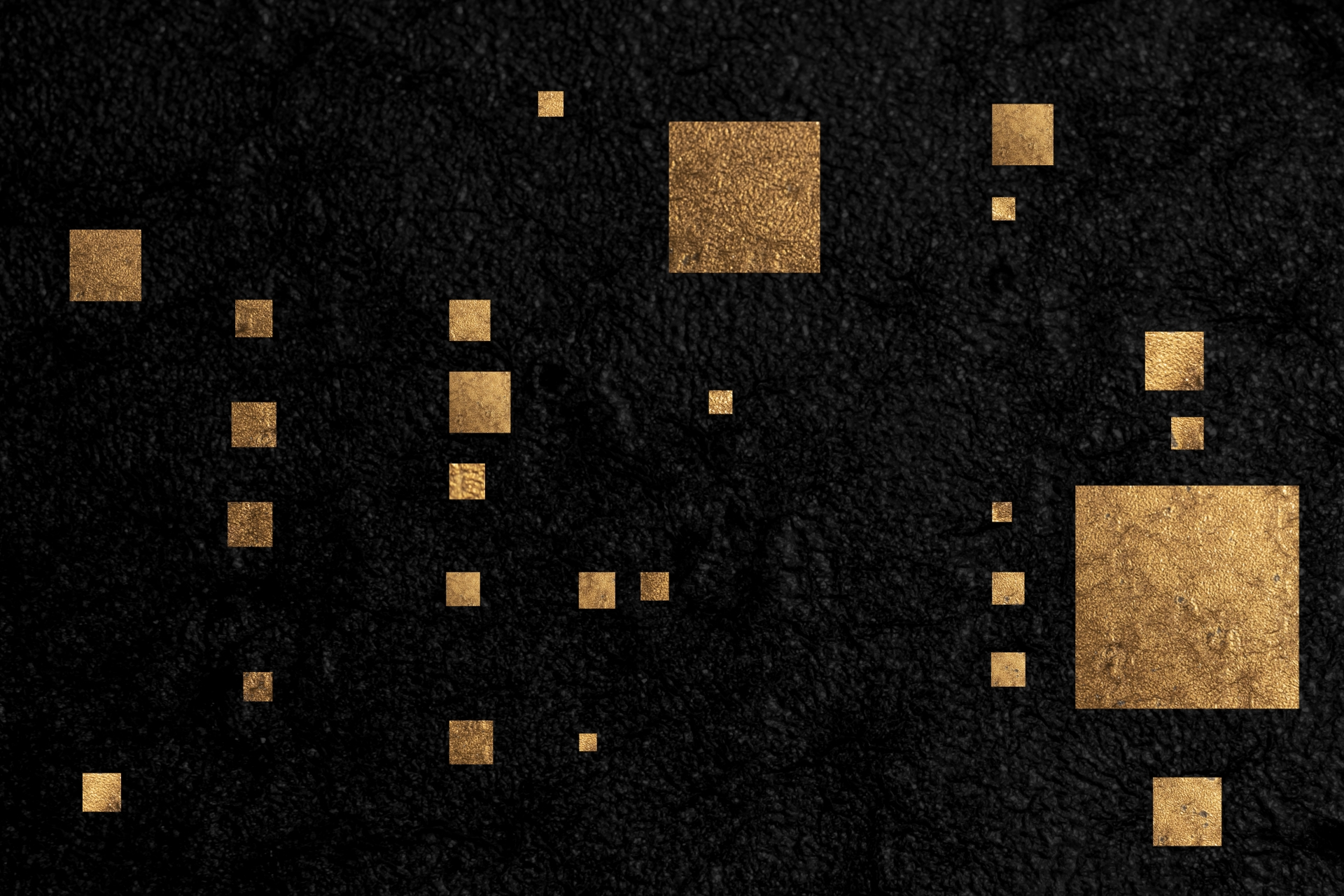 Kanazawa is also known for its gold leaf production, used in many traditional crafts.
Yasue Gold Leaf Museum showcases the history and techniques of the production of gold leaf, and visitors can even try their hand at applying gold leaf to a souvenir. 
https://www.kanazawa-museum.jp/kinpaku/english/ 
Kanazawa Noh Museum(金沢能楽美術館)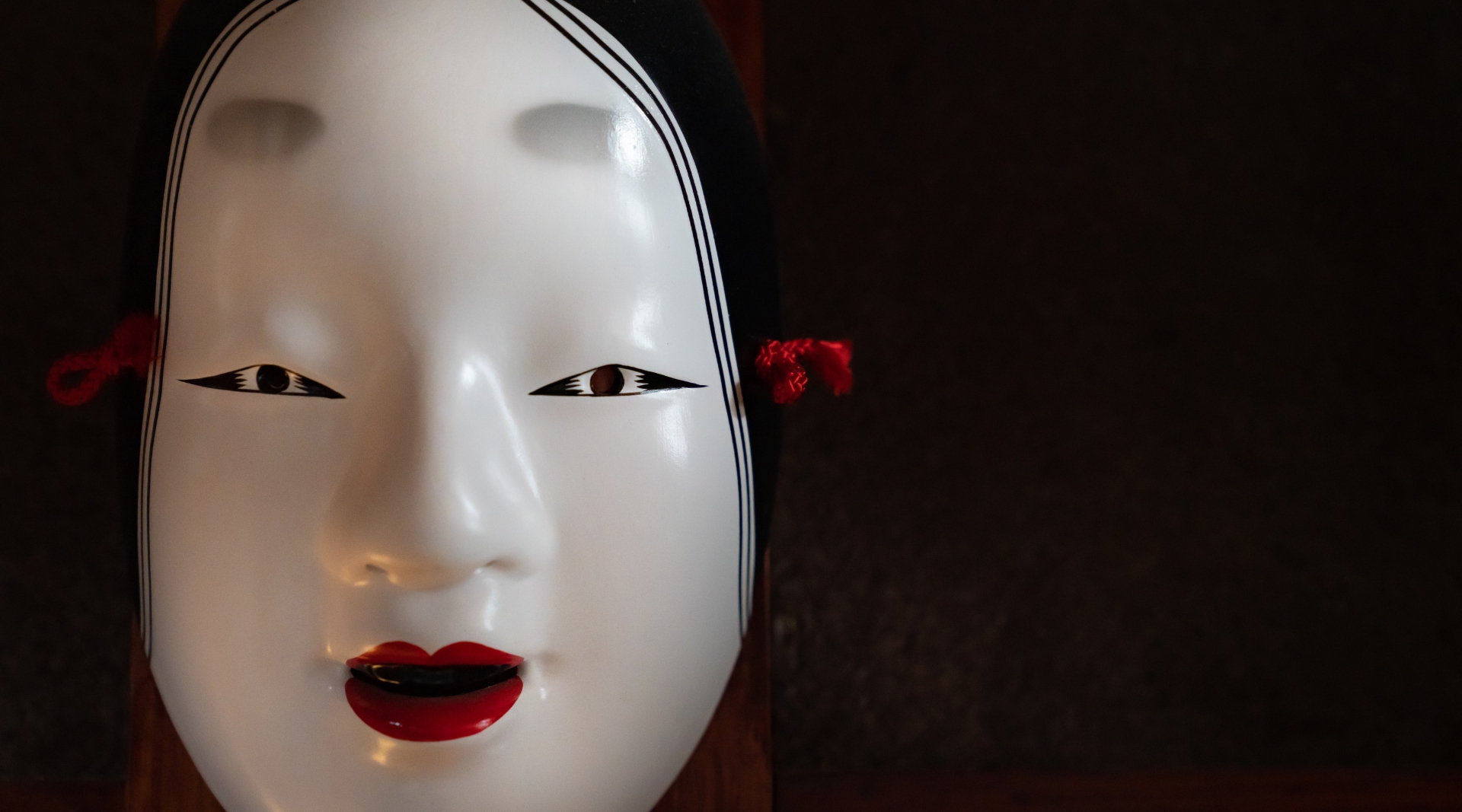 Noh is a traditional Japanese performing art that has been passed down for centuries. The museum has a collection of Noh masks, costumes, musical instruments, and other Noh-related items. You can also attend Noh performances and learn about the art form's history and practices through exhibits and demonstrations. The museum has a unique design, which blends traditional Japanese architectural features with modern aesthetics.
https://www.kanazawa-noh-museum.gr.jp/english/ 
Teramachi District(寺町寺院群)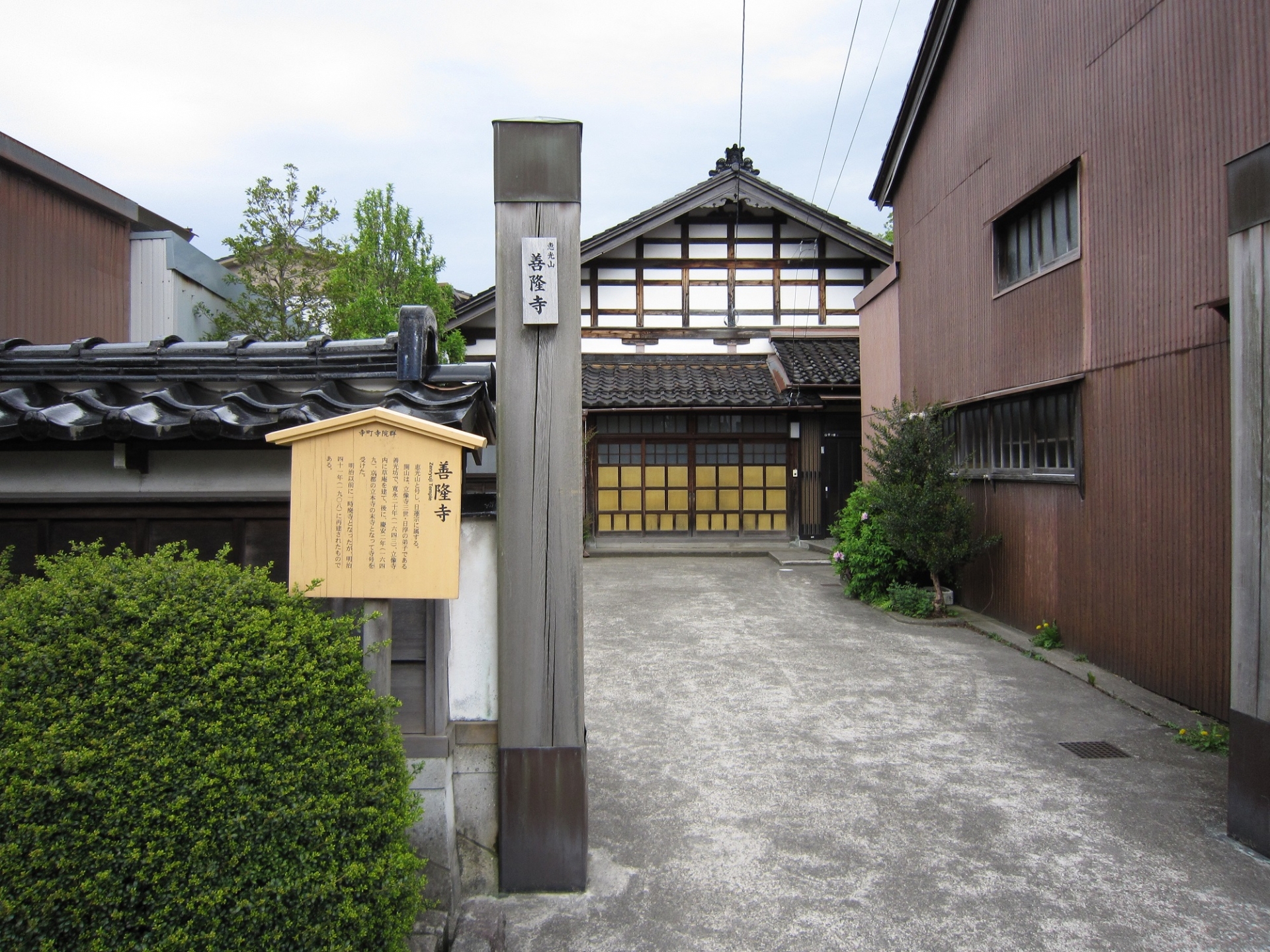 This district is popular for its traditional houses and narrow streets, which create a nostalgic ambiance that brings travelers back in time.
Teramachi is also home to several temples, such as Oyama Shrine and Shorinzan Higashi Honganji Temple, both of which are worth a visit if you want to understand Kanazawa's spiritual side. 
Teramachi District is especially beautiful in fall when the leaves on the trees turn to vivid colors of red and yellow. When strolling through this area, you will be able to discover a variety of handcrafted goods, such as traditional sweets, pottery, and kimono fabrics.
https://visitkanazawa.jp/en/spot/detail_10182.html