Yakushima is a beautiful island located south of Japan in Kagoshima Prefecture. It is known for its ancient cedar forest, which is home to some of the oldest trees in the world. The island is also home to a variety of other natural wonders, including waterfalls, hot springs, and wildlife.
Yakushima is a UNESCO World Heritage Site and a popular destination for tourists from all over the world.
How to get there
Yakushima is accessible by ferry from Kagoshima. The ferry ride takes about 2 hours.
There are also direct flights to Yakushima from Tokyo and Osaka.
Once you arrive in Yakushima, you can get around by bus or taxi. There is also a rental car service on the island.
Things to do in Yakushima
Yakushima Environmental and Cultural Village Center
(屋久島環境文化村センター)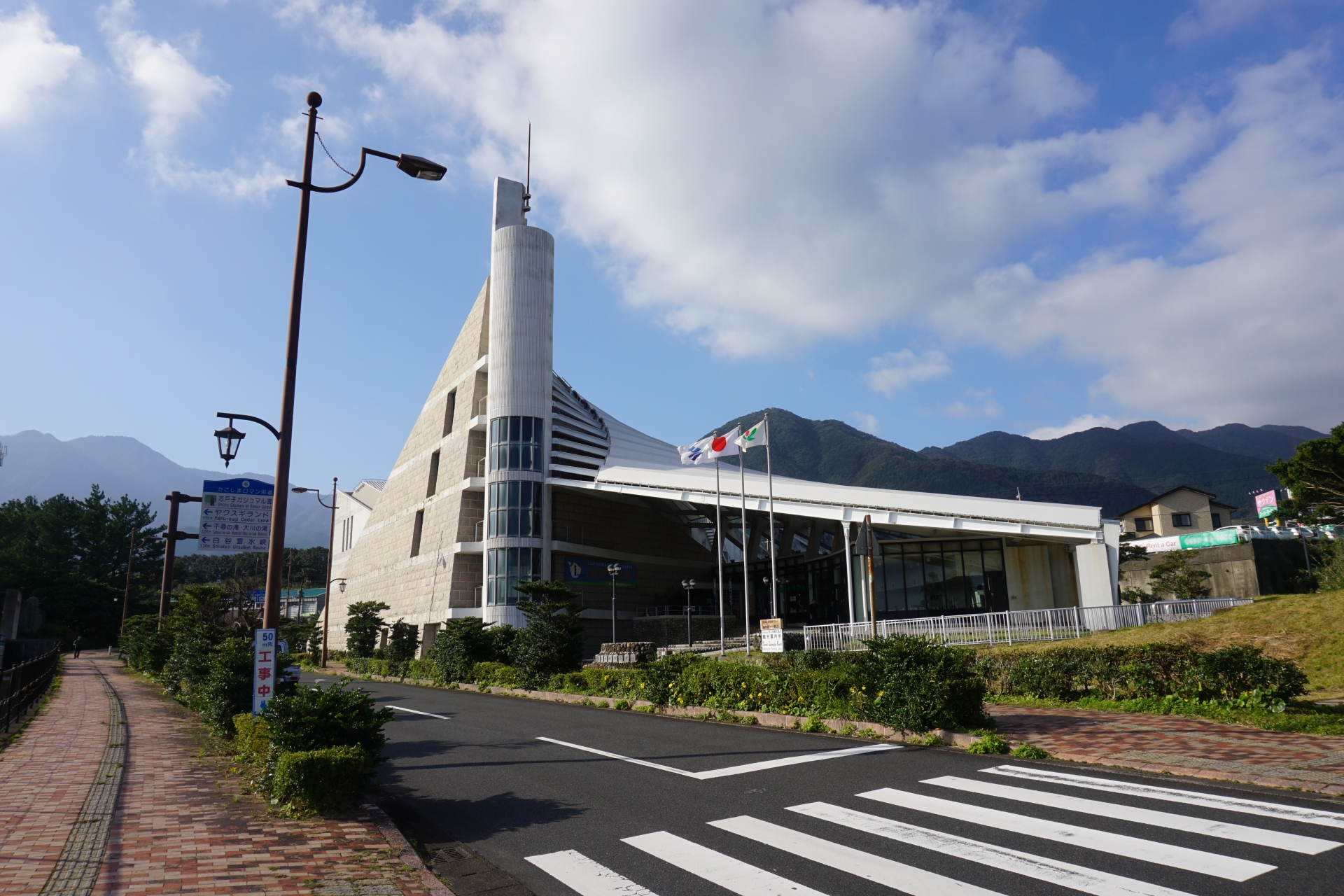 Yakushima Environmental and Cultural Village Center is a comprehensive facility that offers information on the nature, environment, life, and culture of Yakushima. It is located near Miyanoura Port, the main port on Yakushima Island, and is a great place to start your visit.
The center has a variety of exhibits, including models, samples, panels, videos, and images. These exhibits introduce visitors to the island's unique ecosystem, which is home to ancient sugi (cedar) trees, diverse wildlife, and a variety of plant life. The center also has information on the history and culture of Yakushima, including the traditional way of life of the islanders.
Yakushima Environmental and Cultural Village Center
Shiratani Unsuikyo(白谷雲水峡)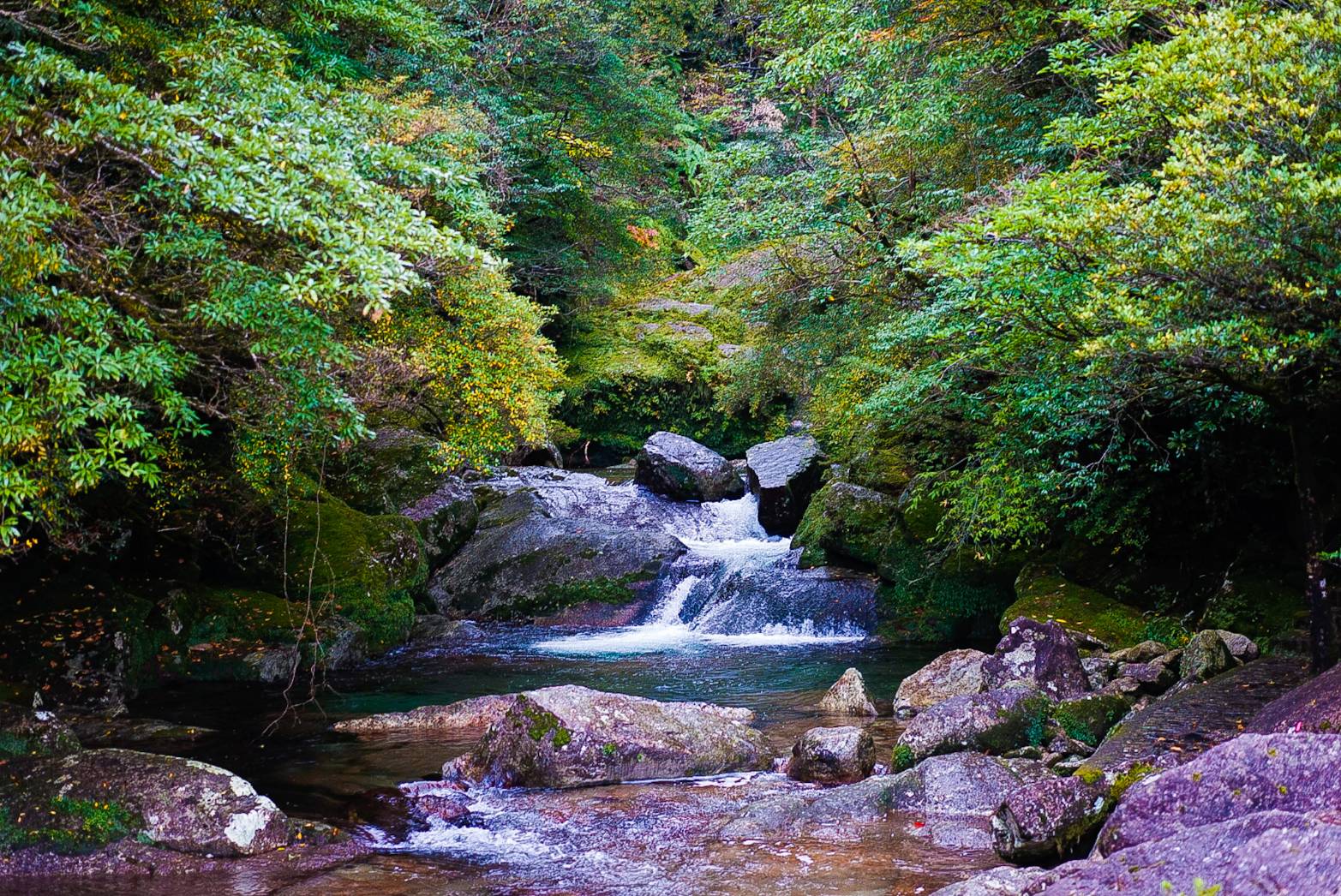 Shiratani Unsuikyo is an ancient cedar forest in the heart of Yakushima. The forest is home to some of the oldest trees in the world, including the Jomon Sugi, which is estimated to be over 2,000 years old.
There are a variety of hiking trails in the forest, ranging from easy to challenging. The most popular trail is the Jomon Sugi trail, which takes you through the heart of the forest.
A part of the forest served as an inspiration for the beloved Princess Mononoke movie by Studio Ghibli in 1997.
Shiratani Unsuikyo Ravine | Tourism spot | DISCOVER KAGOSHIMA|Official Travel Guide
Ohko no Taki(大川の滝 おおこのたき)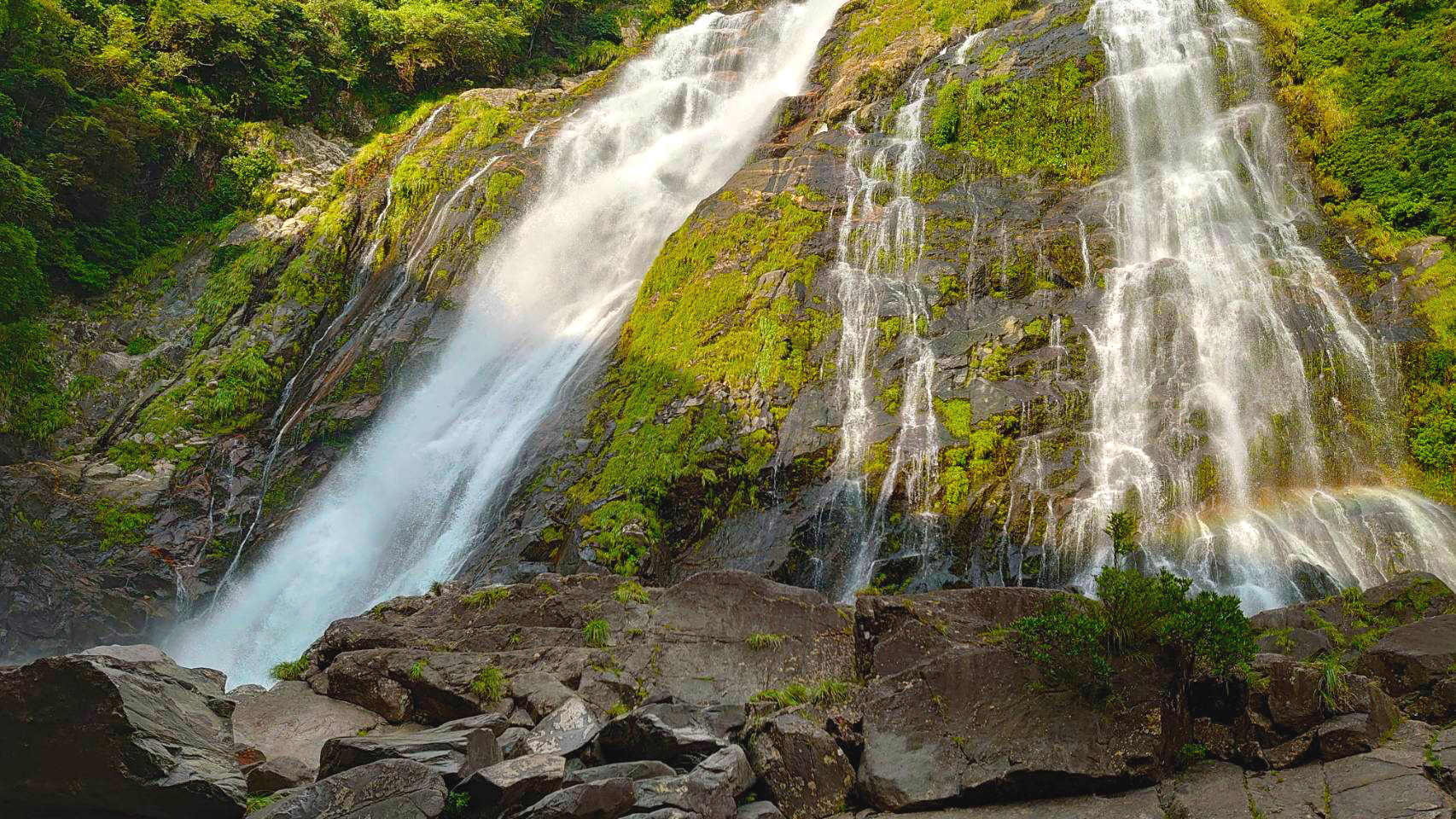 Ohko no Taki is an 88-meter-high waterfall surrounded by lush forest. In 1996, the waterfall was selected in a list of Japan's 100 best waterfalls.
There is a short hiking trail that leads to Ohko no Taki which is suitable for all ages.
Yakushima National Park(屋久島国立公園)
Yakushima National Park covers 42% of the island. The park is home to a variety of natural wonders, including ancient cedar forests, waterfalls, and hot springs.
To enjoy your visit, you can use the various hiking trails available.
Yakushima (Island) National Park_Guide of Highlights [MOE]
Yakusugi Museum(屋久杉自然館)

The Yakusugi Museum is a museum that tells the story of Yakushima's ancient cedar forest. The museum has a variety of exhibits, including a branch of the Jomon Sugi tree broken by snow.
Visitors can learn about the different types of Yakusugi, how they grow, and how they have been used by humans over the centuries. The museum also has several exhibits on the natural history of Yakushima Island, including its unique ecosystem and diverse wildlife.
http://www.yakusugi-museum.com/pdf/109-yakusugi-museum-english.pdf
Nagata Inakahama Beach(永田いなか浜)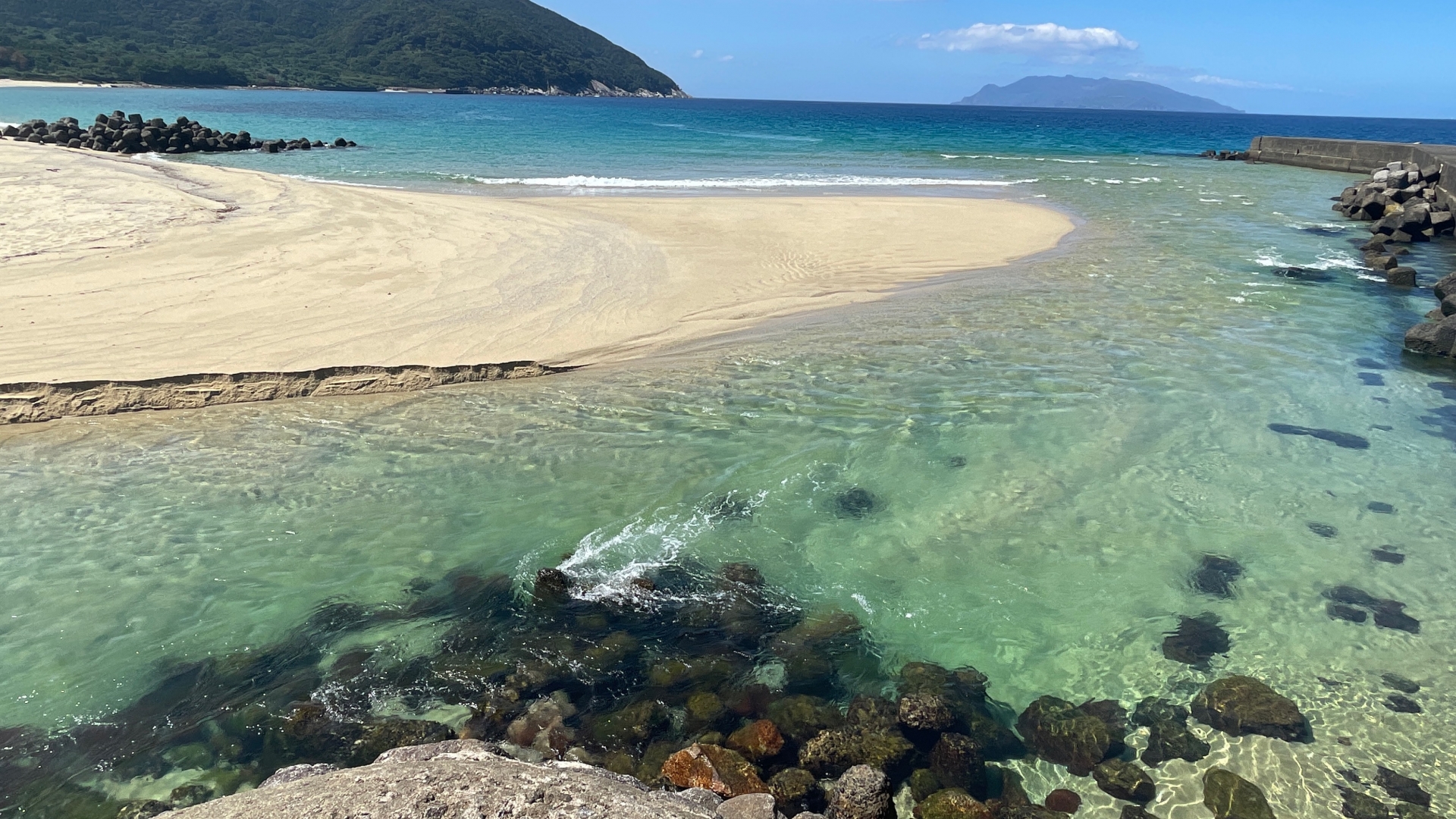 Nagata Inakahama Beach is a kilometer-long stretch of sand located on the northwest coast of Yakushima Island, Japan. It is known as the largest sea turtle nesting site in the country, with over 20 turtles coming to lay their eggs each night during the peak season from May to July. The beach is also known for its stunning sunsets and views of the volcanic Mount Furudake.
Nagata Inakahama Beach | KYUSHU x TOKYO (JAPAN)
Yudomari Hot Springs(湯泊温泉)
These hot springs are located on the coast of Yakushima and offer stunning views of the ocean. The water is hot, but not too hot (about 37 °C).
It is known that the water of the onsen is good for pain and aches and allows relaxation after a long day.
Yudomari Onsen | 屋久島町|人と自然と。世界自然遺産屋久島