In Japanese, the term "Omiyage" literally means "product of the locals". It refers to the regional souvenir, preferably edible, that we offer to our relatives or colleagues after a trip.
Omiyage is also a whole culture in Japan, where coming back from a trip without giving gifts can be socially very badly perceived.
In train stations, airports, ryokan, or of course close to the main tourist sites, there are a lot of omiyage stores in Japan, and it can be difficult to make a choice. You can find not only gourmet specialties but also handicrafts, sometimes very original. Even Japanese temples and shrines have their stores, where you can buy nice objects to keep or to offer.
Onsen Manju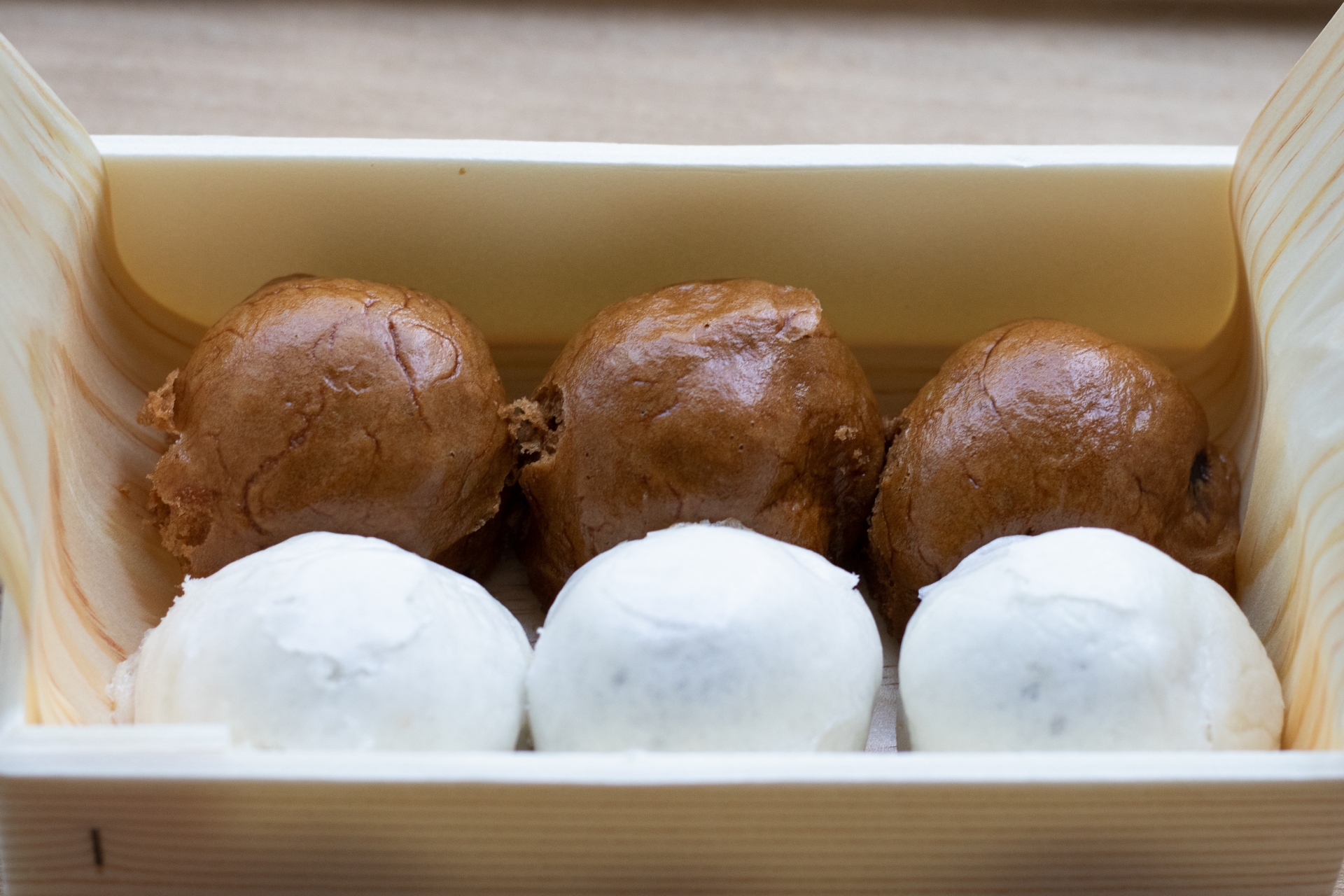 Among the great classics of omiyage, Manju is a small cake filled with Anko (sweetened red bean paste) which is frequently found in spas (we speak then of Onsen Manju). It keeps quite well, just like Senbei (rice crackers) and other dry cookies.
You can find Onsen Manju in Atami for example.  Manju are Japanese sweets, made of dough balls filled with bean jam. Strictly speaking, "Onsen Manju" is Manju that has been cooked in steam from a hot spring, but the term widely refers to Manju sold at Onsen resort areas. Atami has a wide variety of Onsen Manju, sold as souvenirs at hotels, ryokan inns, shopping streets, and more. There are lots of Manju so if you have the chance, try to taste them all! 
Tea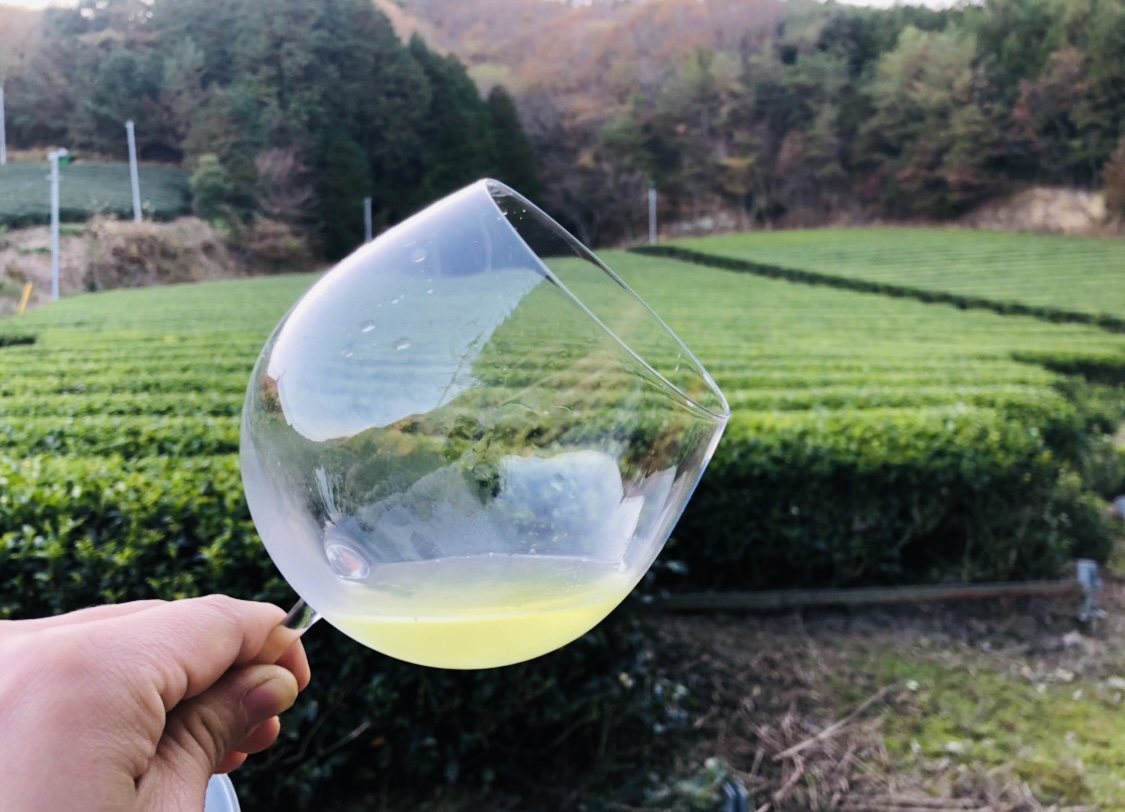 Then, another very popular Omiyage is tea. The tea marketed in Japan is mostly green tea, and there are many varieties throughout the country. The most important production areas, Shizuoka and Kagoshima, are the ones where you will find them most easily, but other prefectures also have their varieties (or cultivars).
Don't be surprised though: most of the green teas sold in Japan are a mixture of different cultivars, to standardize the quality of production. This is why it is better to turn to specialized tea stores if you want to buy real tea. 
Sake and other Japanese spirits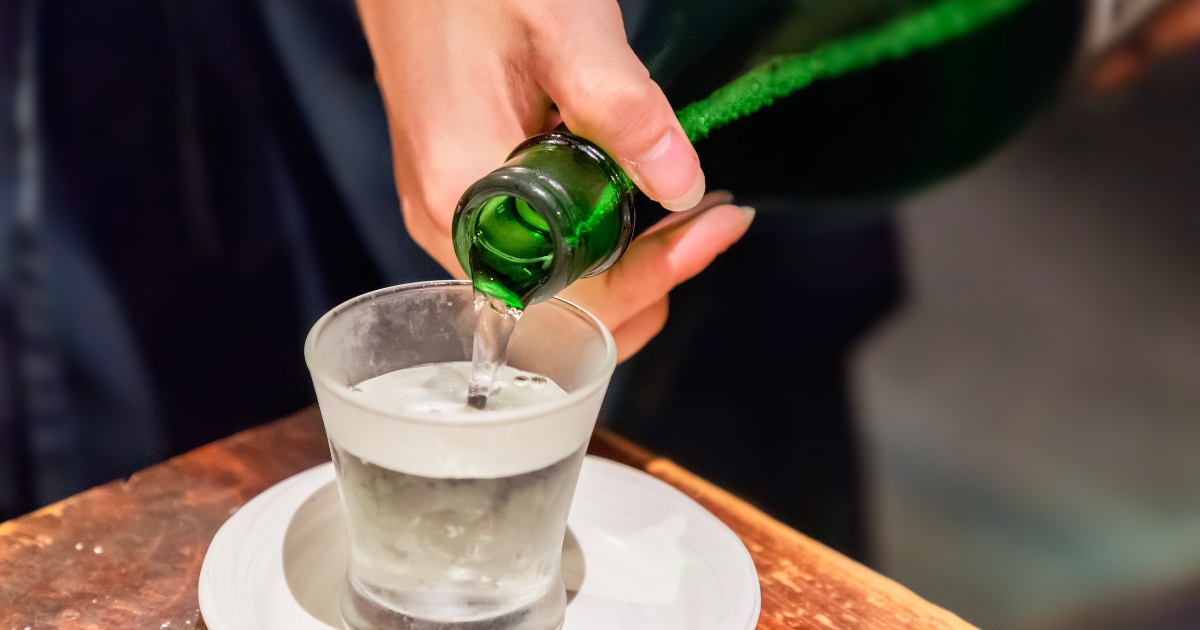 In relation to drinks, you can also give Sake and other Japanese spirits. 
Japanese spirits make excellent gifts. Outside of the Sake stores, they are best found in Kura, the Sake breweries that are recognizable by the Sugidama (cedar balls) hanging at the entrance. There are many varieties of Sake throughout Japan. 
Moreover, Japanese Sake can be served at different temperatures, to be appreciated according to the seasons (hot in winter, cool in summer) but also according to the modification of the flavors that it provides.
You can find original alcohol "Shochu" such as sweet potato alcohol brewed using good water and only local products. There is a  variety of Shochu. Brown sugar Shochu, barley Shochu, rice Shochu, and buckwheat Shochu.