Himeji, located in Hyogo Prefecture, is better known to tourists for the famous Himeji Castle. Registered as a UNESCO World Heritage Site, it is also called "White Heron Castle" because of its white walls and elegant appearance.
However, as you will see in this article, Himeji Castle isn't the only attraction in the city.
For your visit, I recommend taking half a day to a full day while on a trip to the Kansai area, as Himeji is very quickly accessible from Osaka or Kyoto.
How to get to Himeji from Osaka?
From Shin Osaka Station, you can take the Tokaido-Sanyo Shinkansen. The trip will take around 30 minutes and the Japan Rail Pass is valid.

You can also take the JR Special Rapid Service from Osaka Station. It's cheaper, but it takes twice as long to get there.
What to see in Himeji?
Not only does the enchanting beauty of Himeji Castle, a symbol of timeless elegance, await you, but the city also boasts many more captivating sites. Let's embark on a journey through Himeji.
Himeji Castle(姫路城)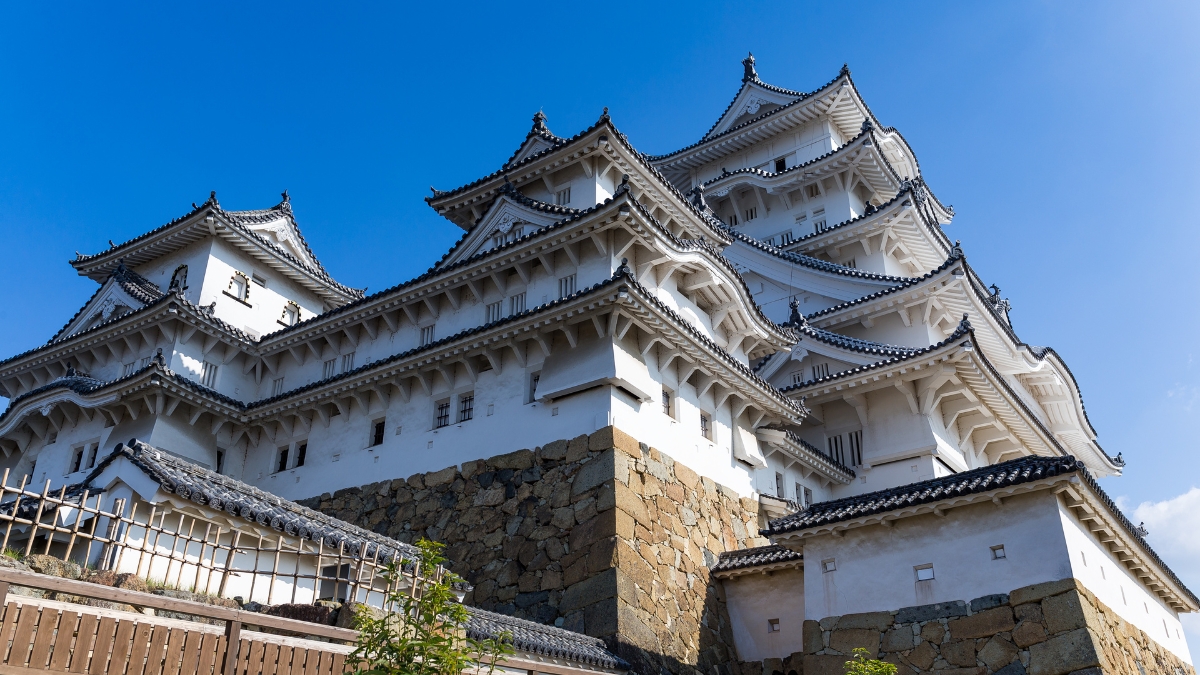 Himeji Castle, also known as the "White Heron Castle", dates back to the 14th century but underwent a major renovation in the 17th century to give it its present appearance. Himeji Castle is one of the few castles in Japan that has never been destroyed by fire or war. It was declared a UNESCO World Heritage Site in 1993. 
When you exit Himeji Station, this iconic landmark is one of the first things you can see in the distance.
I recommend getting there quite early, as it can get packed during the day.
There, you can stroll outside and admire the gardens and the impressive architecture of the castle. If you like climbing a lot of narrow stairs, you can also take a tour of the interior of the main building.
At the top, you will find a small shrine, and you will be able to enjoy panoramic views of the city and its surroundings.
https://www.city.himeji.lg.jp/castle/index.html
Koko-en Garden(好古園)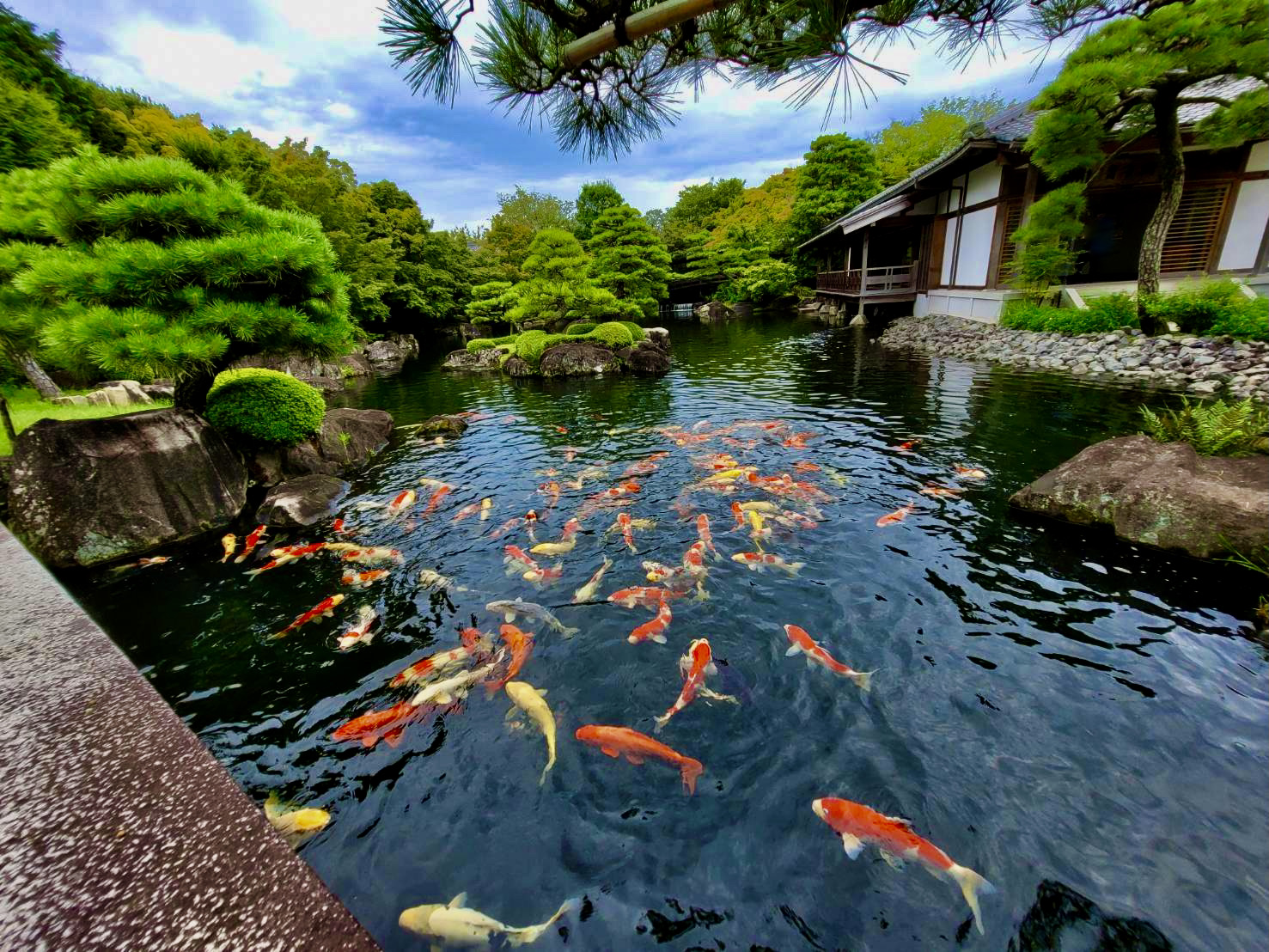 Koko-en Garden is a Japanese garden built in 1992 on the site of the former Nishi-Oyashiki, which was on the west side of the daimyo of Himeji Castle. 
Koko-en is a relatively recent garden, but it is quickly becoming one of Himeji's most popular tourist attractions.
The site is divided into nine separate gardens, each designed in a different Japanese gardening style, including a tea garden, a rock garden, a water garden, and a bamboo garden. There is also a museum displaying artifacts from Nishi-Oyashiki.
https://www.himeji-machishin.jp/ryokka/kokoen/en/index.php

Engyoji(圓教寺)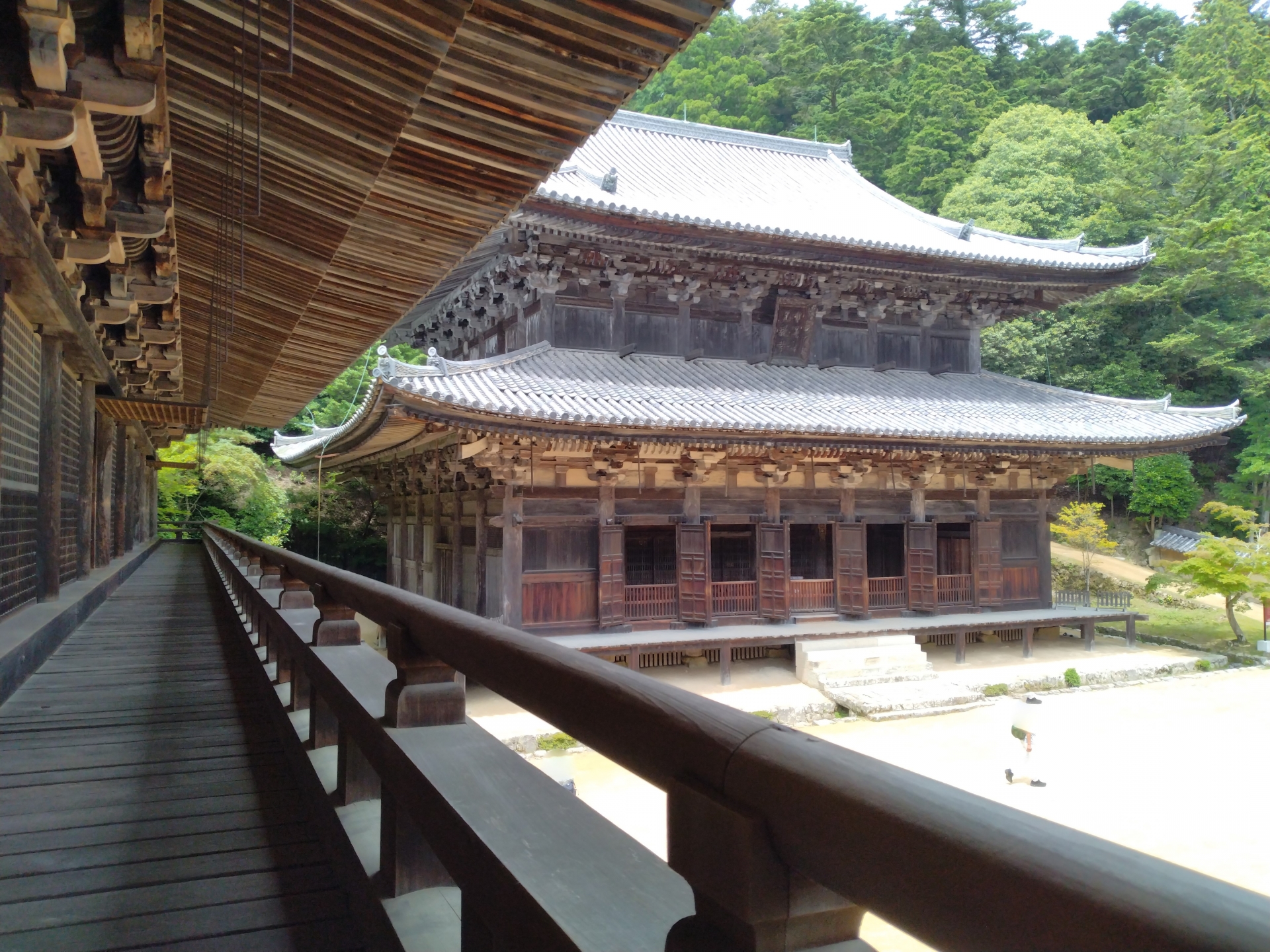 Engyoji, perched on the slopes of Mount Shosha, dates back over a thousand years, with its main temple, Maniden, originally founded in 966.
Accessible by a scenic ropeway ride or a picturesque hiking trail, Engyoji offers stunning panoramic views of Himeji city below.
Fans of the movie "The Last Samurai" will recognize Engyoji as one of its filming locations.
Also, teamLab is exhibiting digital art in Engyoji until 2023/12/3.
Otokoyama Haisuiike Park(姫路市配水池公園[男山])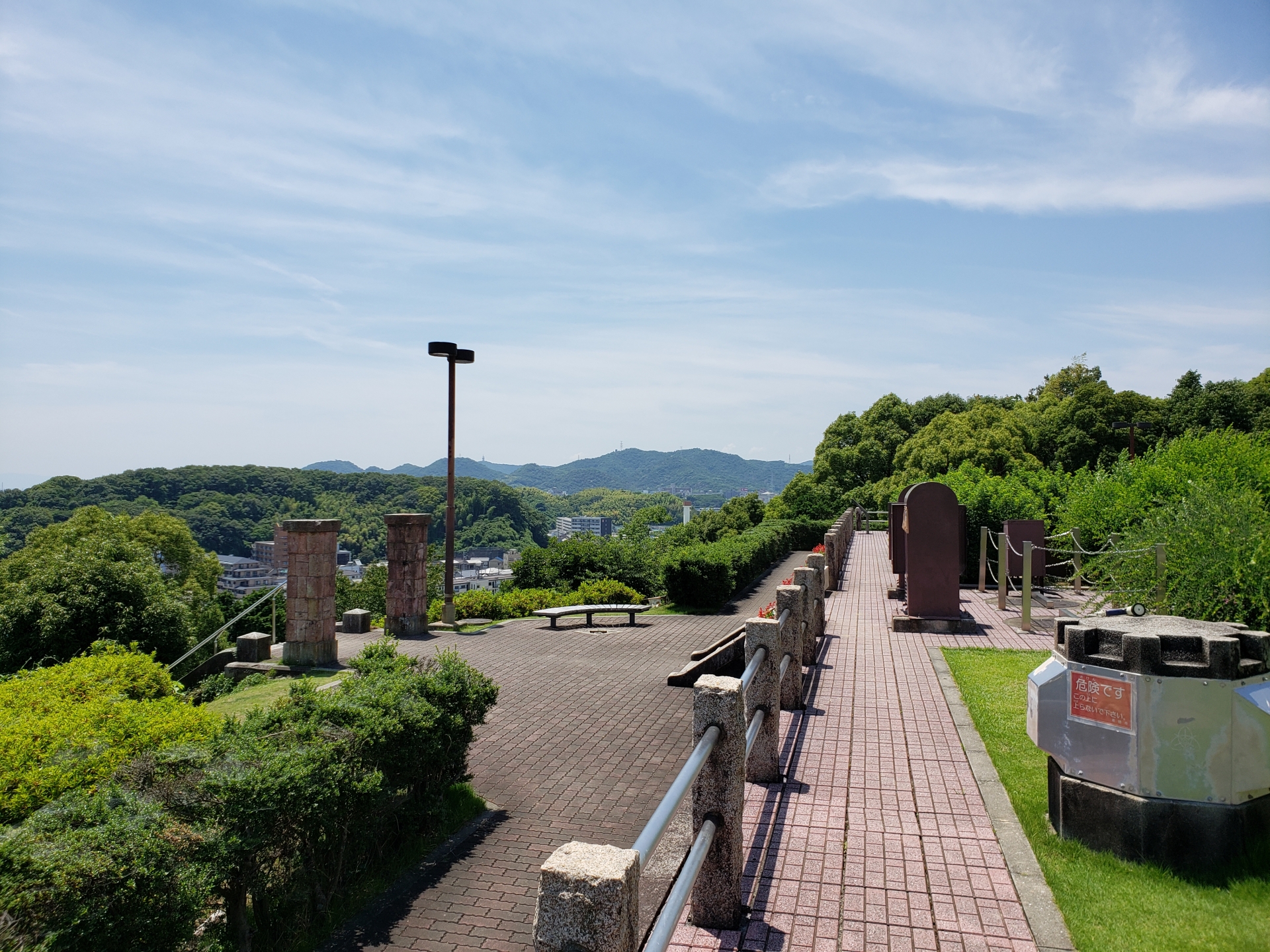 Otokoyama Haisuiike Park is located near Himeji Castle and can be accessed after climbing about 200 steps!
There, you can see a reservoir that was originally built to provide water for the city of Himeji as well as a nice garden, home to a variety of plants and flowers. You will also be able to enjoy panoramic views of Himeji Castle and the city of Himeji from the viewing platform.
The Hyogo Prefectural Museum of History(兵庫県立歴史博物館)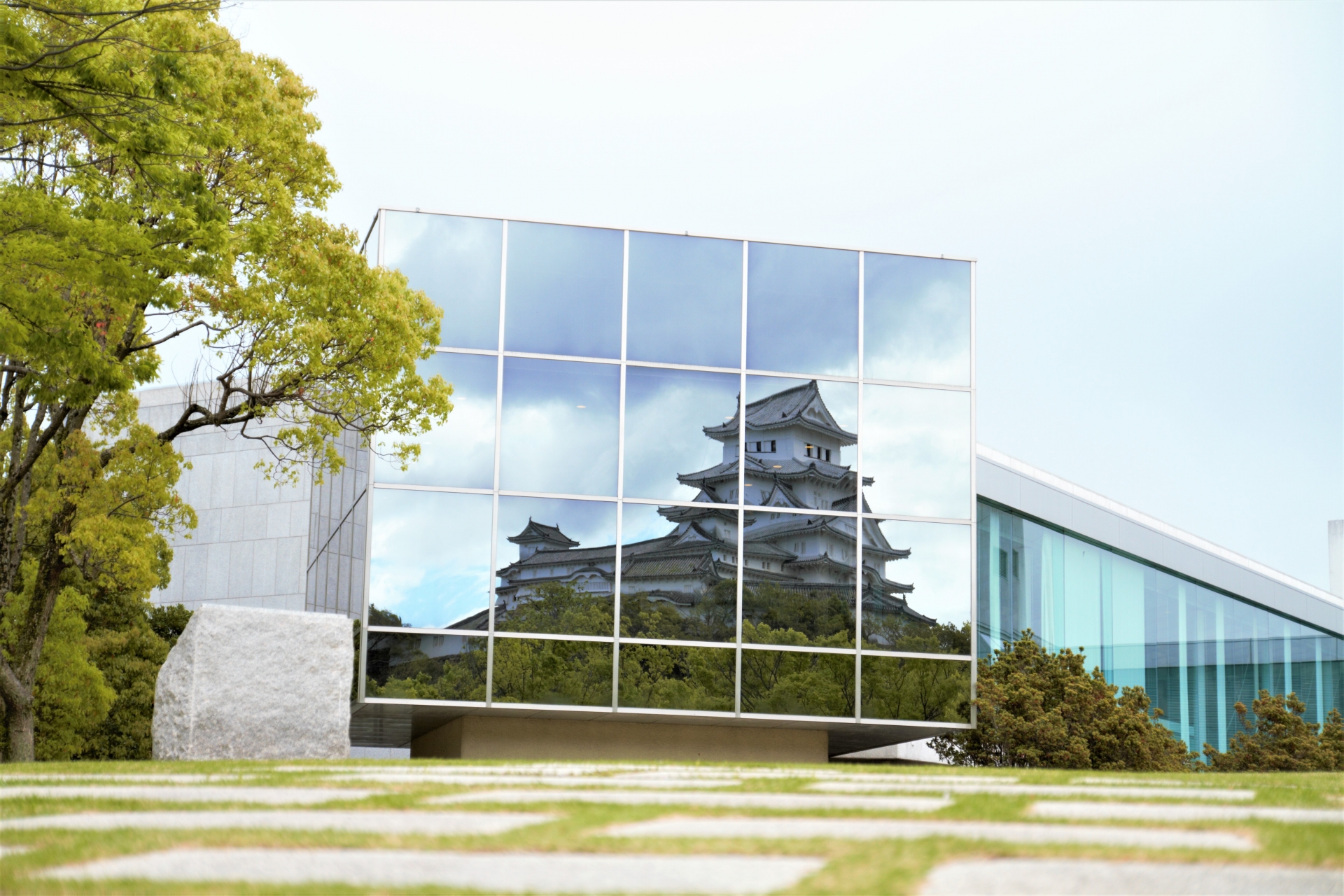 The Hyogo Prefectural Museum of History was opened in 1983 and houses a collection of artifacts depicting the history of Hyogo Prefecture.
The museum's collection includes artifacts from the Jomon period to the present day and covers a wide range of topics, including archaeology, history, art, and culture. 
The museum also has many special galleries that hold temporary exhibitions on a variety of topics. There is also a library, a research center, and a café. 
https://rekihaku.pref.hyogo.lg.jp/en/guide/about/