Naoshima, a small island in Japan's Seto Inland Sea, is a world-famous art destination and home to many world-class museums and arts institutions.
The island's art scene was founded by Benesse Holdings, a Japanese company that owns several art museums and cultural institutions. 
In the 1990s, Benesse set out to turn Naoshima into a "living museum" by ordering artwork by famous artists such as Yayoi Kusama, James Turrell and Tadao Ando.
Aside from its artwork, Naoshima is also a stunning island, home to traditional villages as well as many natural attractions, such as beaches and gardens.
How to get to Naoshima (直島)

The best way to get to Naoshima Island is by taking the ferry.
Ferries to Naoshima depart from two ports—the Takamatsu Port in Kagawa Prefecture and the Uno Port in Okayama Prefecture.
From Takamatsu Port, it takes about 50 minutes to Naoshima's Miyanoura Port. There are also high-speed boats that get to Miyanoura Port in 30 minutes.
From Uno Port to Honmura Port, the trip takes 20 minutes.

Timetables | Travel to Naoshima, Teshima and Inujima by ferry or boat – Shikoku Kisen
When you arrive at Naoshima Island, you can rent bikes to get around.
Things to see and do in Naoshima
Chichu Art Museum(地中美術館)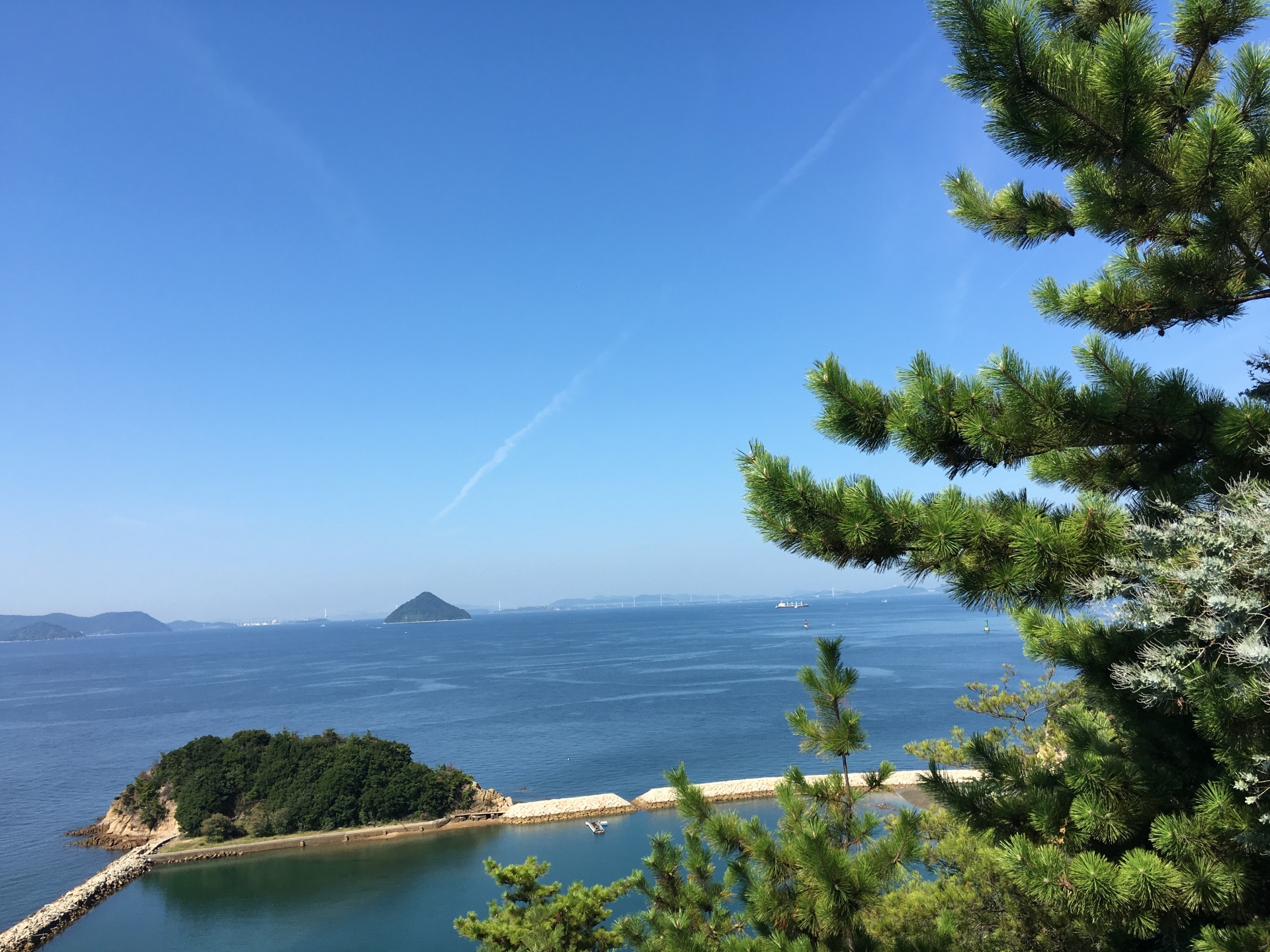 Designed by renowned Japanese architect Tadao Ando, ​​the Chichu Art Museum opened in 2004 and houses some of the world's most famous contemporary artists' works, including those of James Turrell, Walter De Maria, and Claude Monet.

The museum was built in underground concrete buildings surrounded by beautiful gardens. 
Chichu Art Museum's most famous works include Claude Monet's Water Lilies series, James Turrell's Backside of the Moon, and Walter De Maria's Seen/Unseen Known/Unknown.
Make sure you book before you visit.
Benesse House Museum(ベネッセハウス ミュージアム)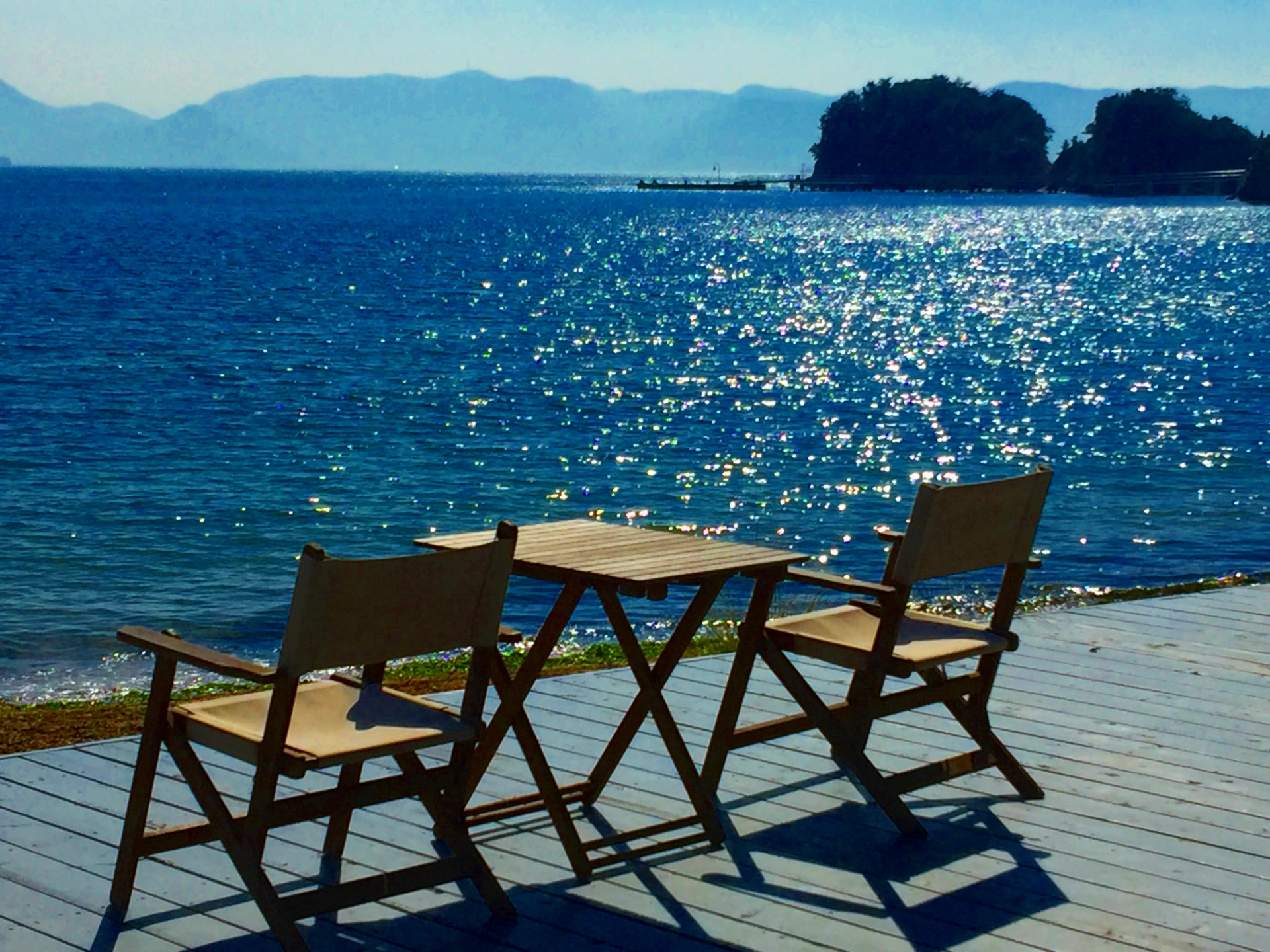 The Benesse House Museum is a captivating blend of art, nature, and architecture. Founded in 1992, it was also designed by Tadao Ando and rests on a hill overlooking the Seto Inland Sea. The museum's large openings seamlessly connect the indoors and outdoors, blurring the lines between the two.
The museum is also a hotel, further embracing the concept of "coexistence of nature, art, and architecture." Inside, you'll find a rich collection of paintings, sculptures, photography, and installations. 
Yayoi Kusama's Pumpkins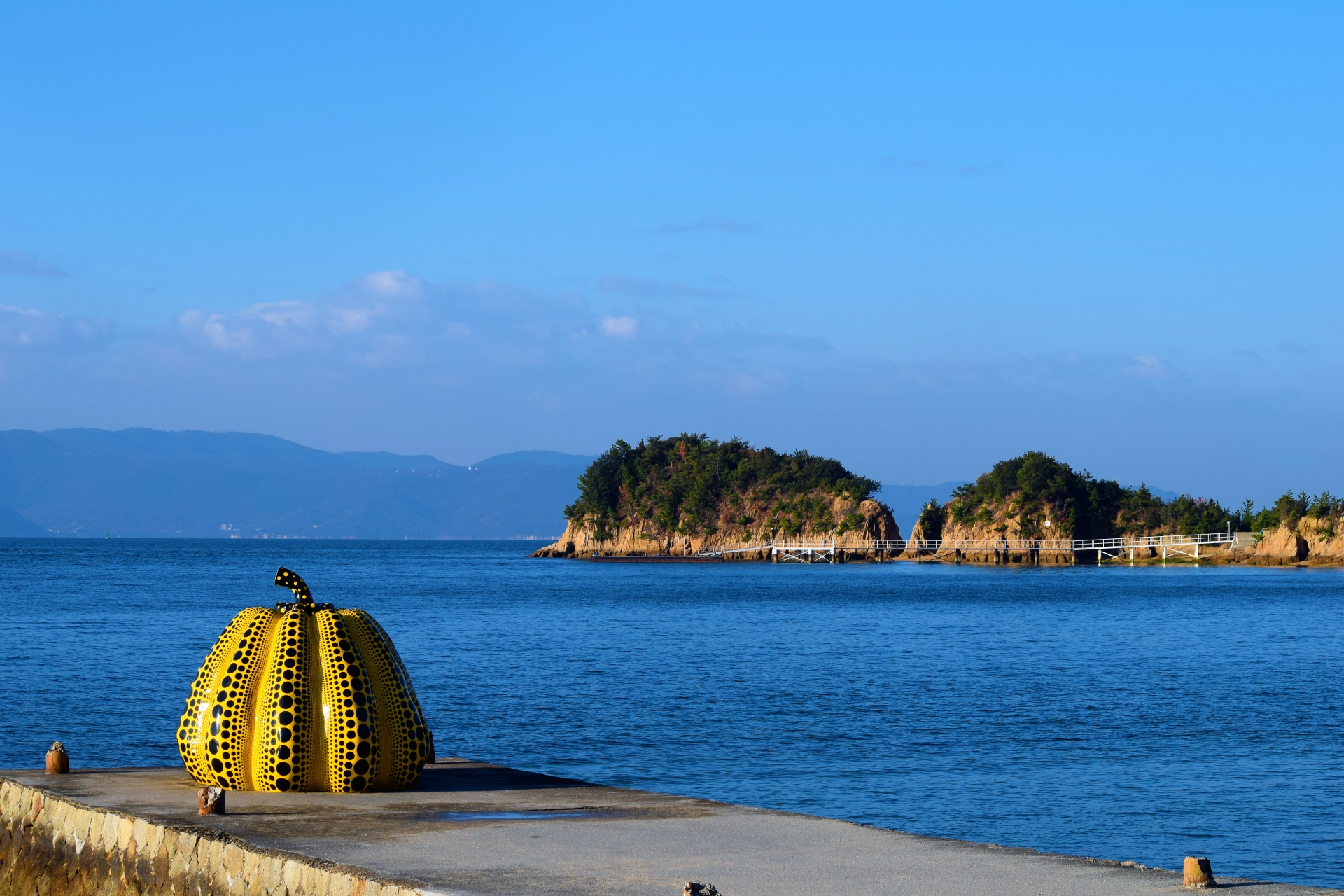 No trip to Naoshima Island would be complete without seeing these iconic sculptures designed by the famous artist Yayoi Kusama.
Red Pumpkin
Inaugurated in 2006, the Red Pumpkin greets all who arrive at Miyanoura Port. As the ferry sails in, it's the first thing you'll notice—a lively artwork that symbolizes the island's artistic spirit.
Yellow Pumpkin
Located near the Benesse House at the end of a pier, the Yellow Pumpkin had to be recreated in 2021 after a typhoon damaged the original. It is one of the most famous symbols of the island, and a lot of tourists come to take pictures of it.
The Art House Project(家プロジェクト)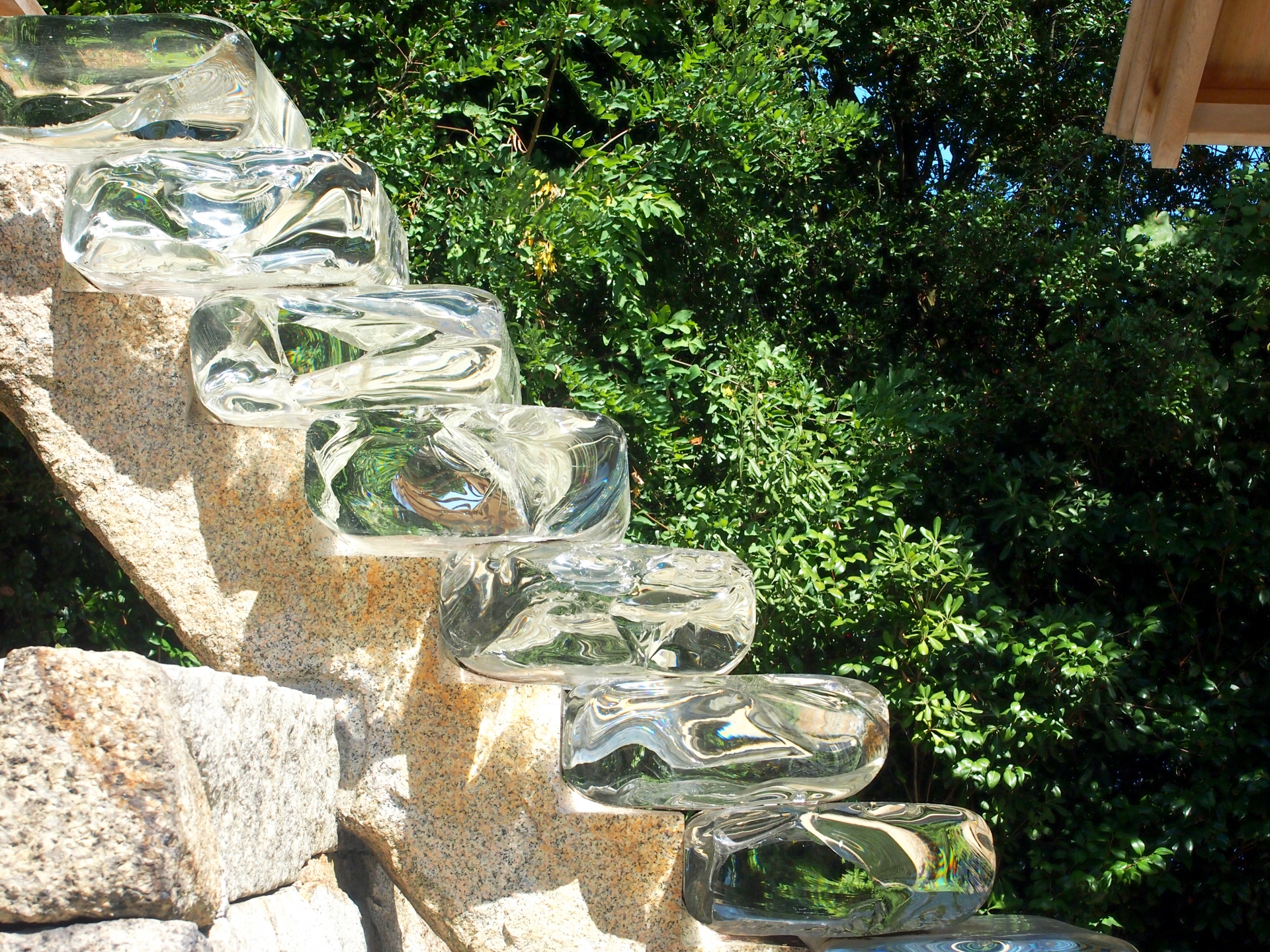 The Art House Project started in 1998 in Honmura's village. The goal of this project is to transform traditional Japanese houses into art spaces.
Residences have been converted into various art spaces, including galleries, performance spaces, and even libraries. The project was acclaimed for its innovative approach to art and Honmura's commitment to preserving traditional Japanese architecture. 
It now has seven locations: Kadoya, Minamidera, Kinza, Go'o Shrine, Ishibashi, Gokaisho, and Haisha.
Art House Project | Setouchi Explorer
Naoshima Sento "I Love Yu"(直島銭湯「I♥︎湯」)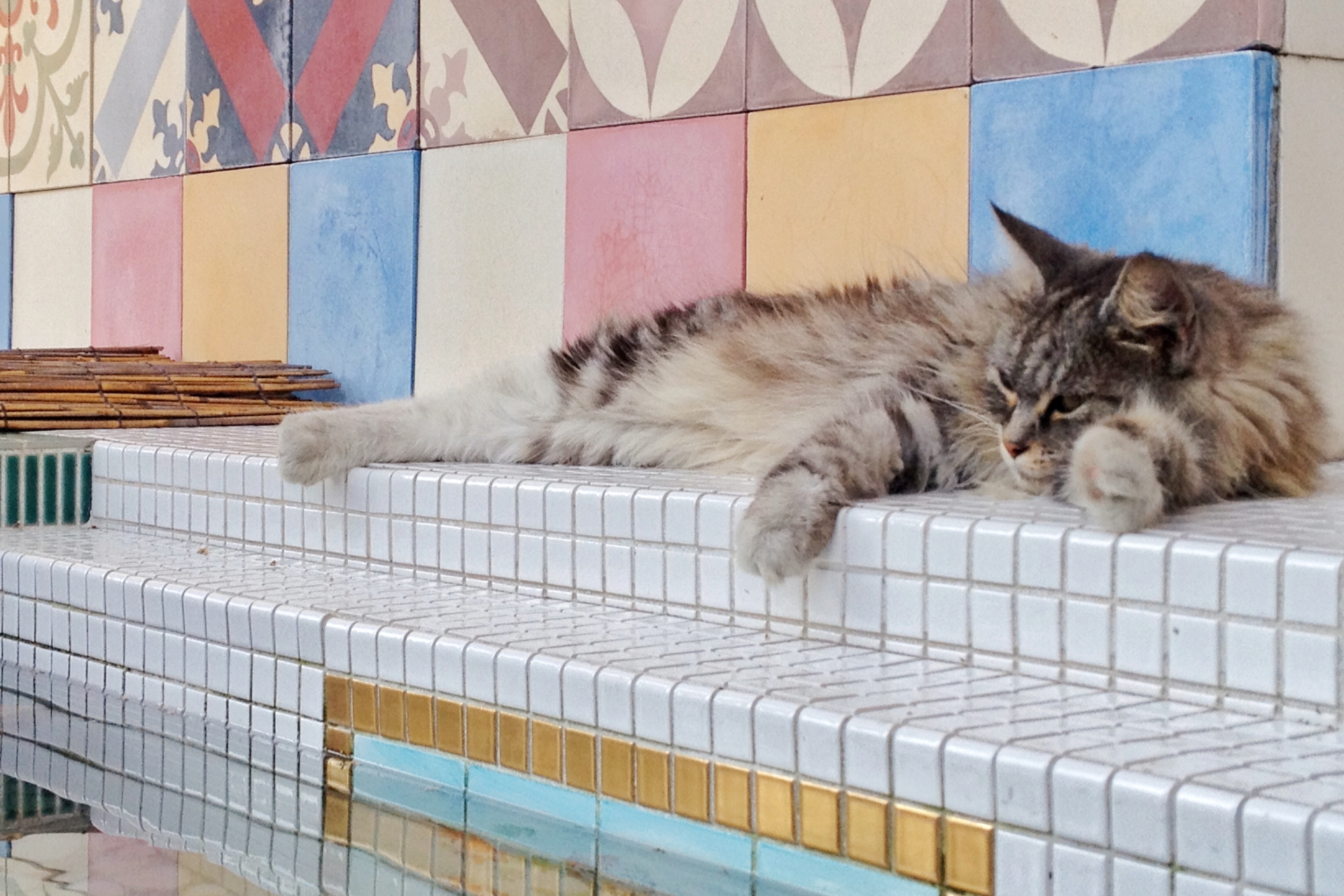 I Love Yu is a public bath designed by Japanese architect Shinro Ohtake. This bathhouse combines a modern art installation with a sento. It is decorated with various artworks, including mosaics and murals, as well as a life-size elephant sculpture.
Ando Museum
The Ando Museum is dedicated to the work of Japanese architect Tadao Ando. It was designed by Ando himself and opened in 2013.
The museum has been set up in a wooden Japanese house renovated by Ando, ​​adding a new concrete wing to the building. The museum's collection includes many architectural drawings, models, and photographs that Ando worked on.
Lee Ufan Museum(李禹煥美術館)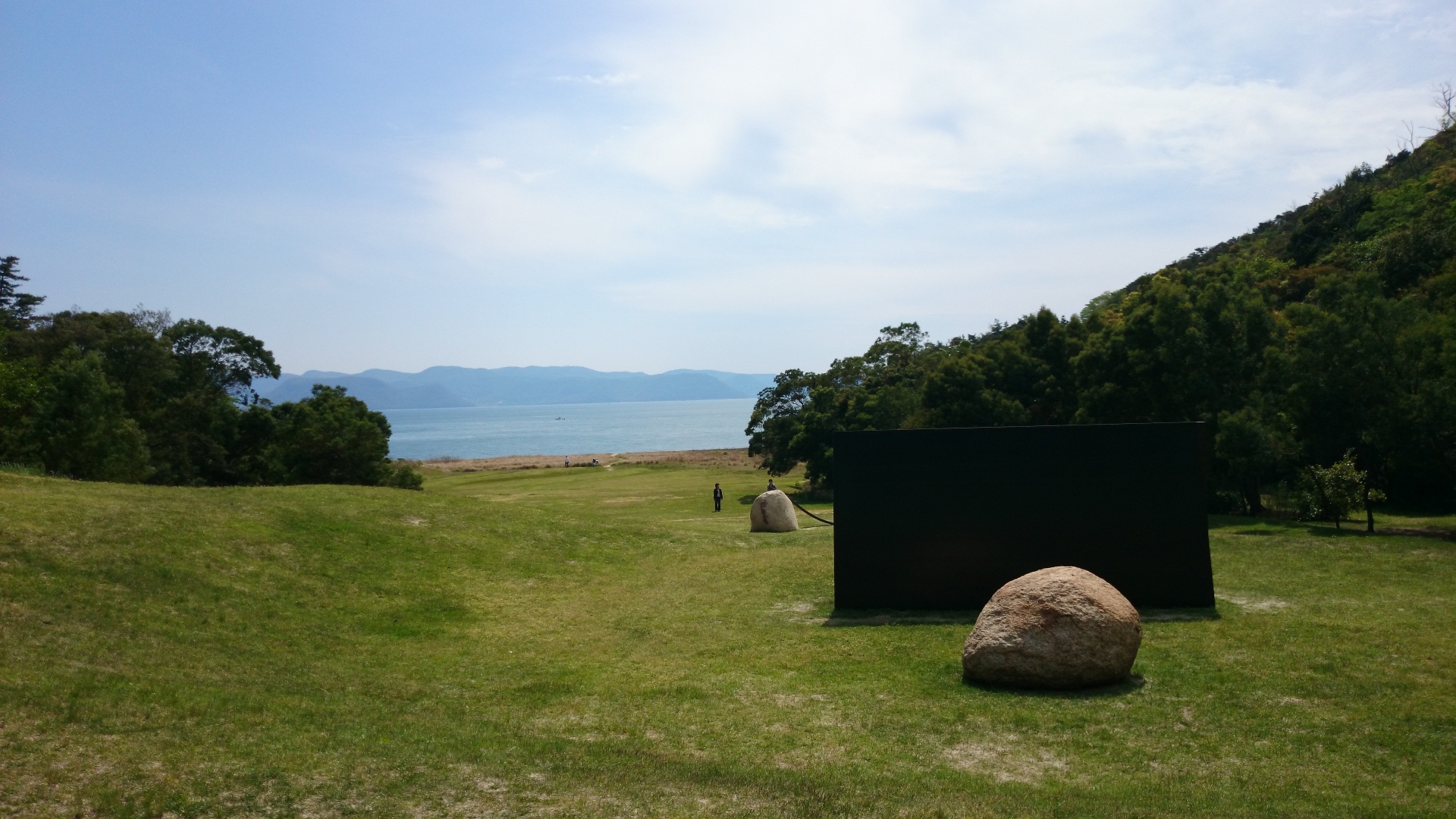 The Lee Ufan Museum is dedicated to the work of Korean-born artist Lee Ufan. The museum was, once again, designed by Tadao Ando and opened in 2010.
Housed in a concrete building inspired by the nature of Naoshima, the museum's collection includes various sculptures, paintings, and installations by Lee Ufan.
Naoshima Pavilion(直島パヴィリオン)
The Naoshima Pavilion is a small open-air pavilion designed by Japanese architect Sou Fujimoto. Inaugurated in 2016, the structure is made from a translucent mesh material that allows light to pass through. The pavilion is surrounded by trees and plants and offers a beautiful view of the Seto Inland Sea.
It's a unique and innovative space that can be used for various purposes, such as art exhibitions, performances, and yoga classes.
Naoshima Pavilion – Setouchi Triennale 2022