In the Oita Prefecture lies Beppu, famous for its hot springs. With over 2,800 natural hot springs gushing forth more than 130,000 liters of warm, healing water every minute, it's rightfully called the "Hot Spring Kingdom." These hot springs vary in temperature from a comfortable 27 to a scorching 104 degrees Celsius, offering an array of mineral compositions.
Not only are Beppu's hot springs relaxing, but they also bring therapeutic benefits. They soothe aching muscles, boost circulation, and whisk away stress. People from around the globe come to Beppu to experience the magic of these healing waters.
Beppu's hot springs have a history that stretches back centuries. The city started drawing tourists as far back as the Edo period (1603-1868). But it was during the Meiji period (1868-1912) that Beppu truly blossomed into a tourist hotspot, thanks to its newfound rail connections with the rest of Japan.
Throughout the 20th century, Beppu continued to grow and evolve. Today, it stands as one of Japan's most cherished tourist destinations.
How do you get to Beppu (別府)from Tokyo?
Getting from Tokyo to Beppu is a journey in itself. You have a few options at your disposal:
By Train: The Tokaido-Sanyo Shinkansen is the quickest way to reach Beppu from Tokyo. The six-hour journey takes you on a scenic ride through the Japanese countryside.
By Plane: If you prefer to fly, there are direct flights from Tokyo to Oita Airport, which is located about 50 kilometers from Beppu. In about 2 hours, you'll find yourself in this hot spring kingdom.
What to see in Beppu?
Hells of Beppu(べっぷ地獄めぐり)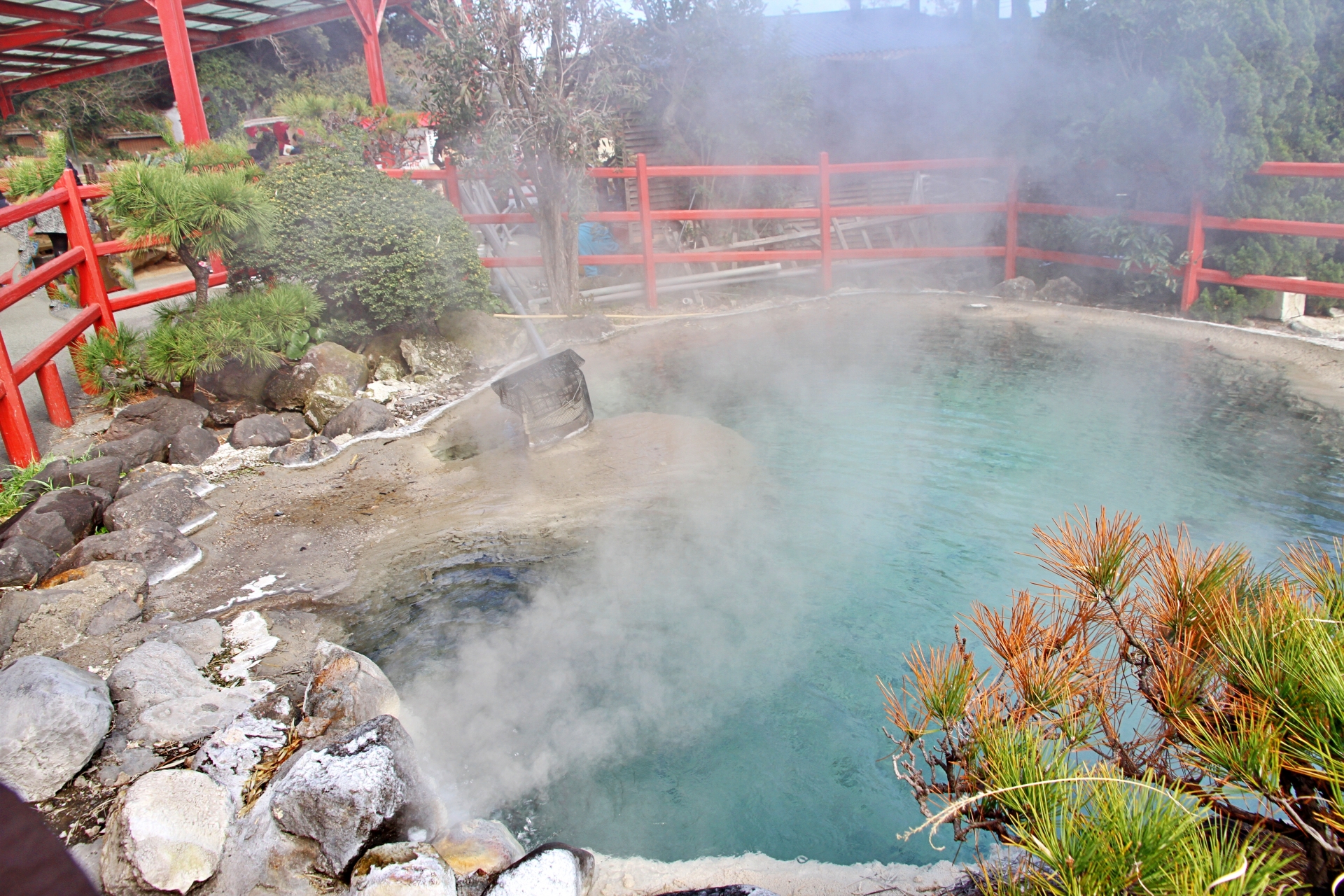 Beppu's claim to fame is its "Hells of Beppu." These are eight distinct hot springs, each with its own unique character and charm. They're not your typical hot springs; they offer visitors a one-of-a-kind experience.
Let's take a peek at some of the most popular "Hells of Beppu":
Umi Jigoku (Sea Hell): Known for its vibrant cobalt blue-colored water.

Oniyama Jigoku (Devil Mountain Hell): A hot spring inhabited by 80 crocodiles.

Shiraike Jigoku (White Pond Hell): A white-hot spring with a generous dose of salt.

Oniishibozu Jigoku (Shaven Head Monk Hell): A hot spring known for its mud, which is said to have healing properties.

Kamado Jigoku (Cooking Pot Hell): Not just for soaking, this hot spring is used to cook eggs and other delights.
The Jigoku Onsen Museum(地獄温泉ミュージアム)
For a deeper dive into the Hells of Beppu, the Jigoku Museum is the place to go. The museum offers a fascinating look into the geology, mineral compositions, and health benefits of these extraordinary hot springs. 
Mount Tsurumi(鶴見岳)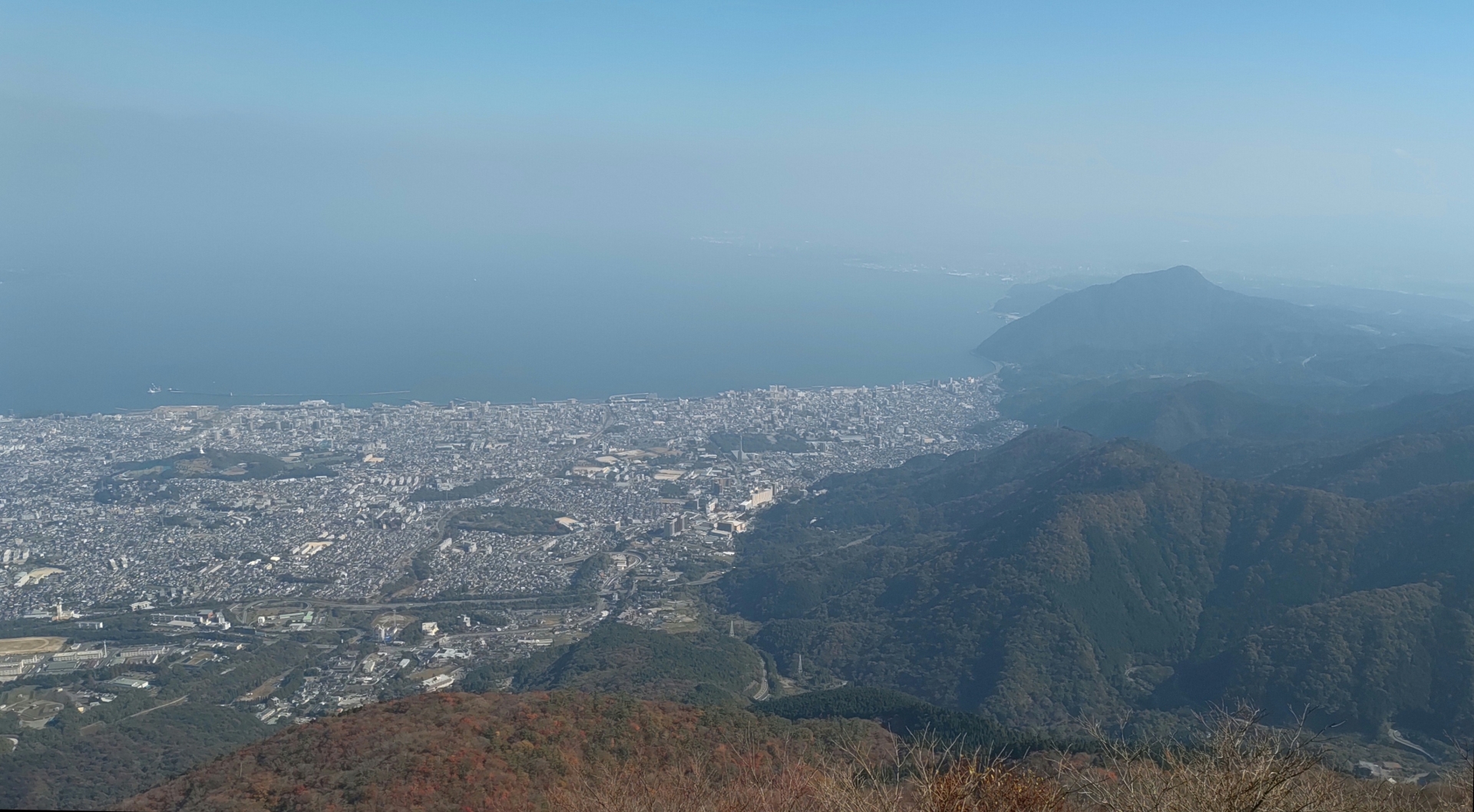 Mount Tsurumi, situated just outside Beppu, is a must for those who like hiking and camping. The 1375-meter-high mountain treats you to awe-inspiring panoramic views of Beppu and its stunning surroundings.
Beppu Bay(別府湾)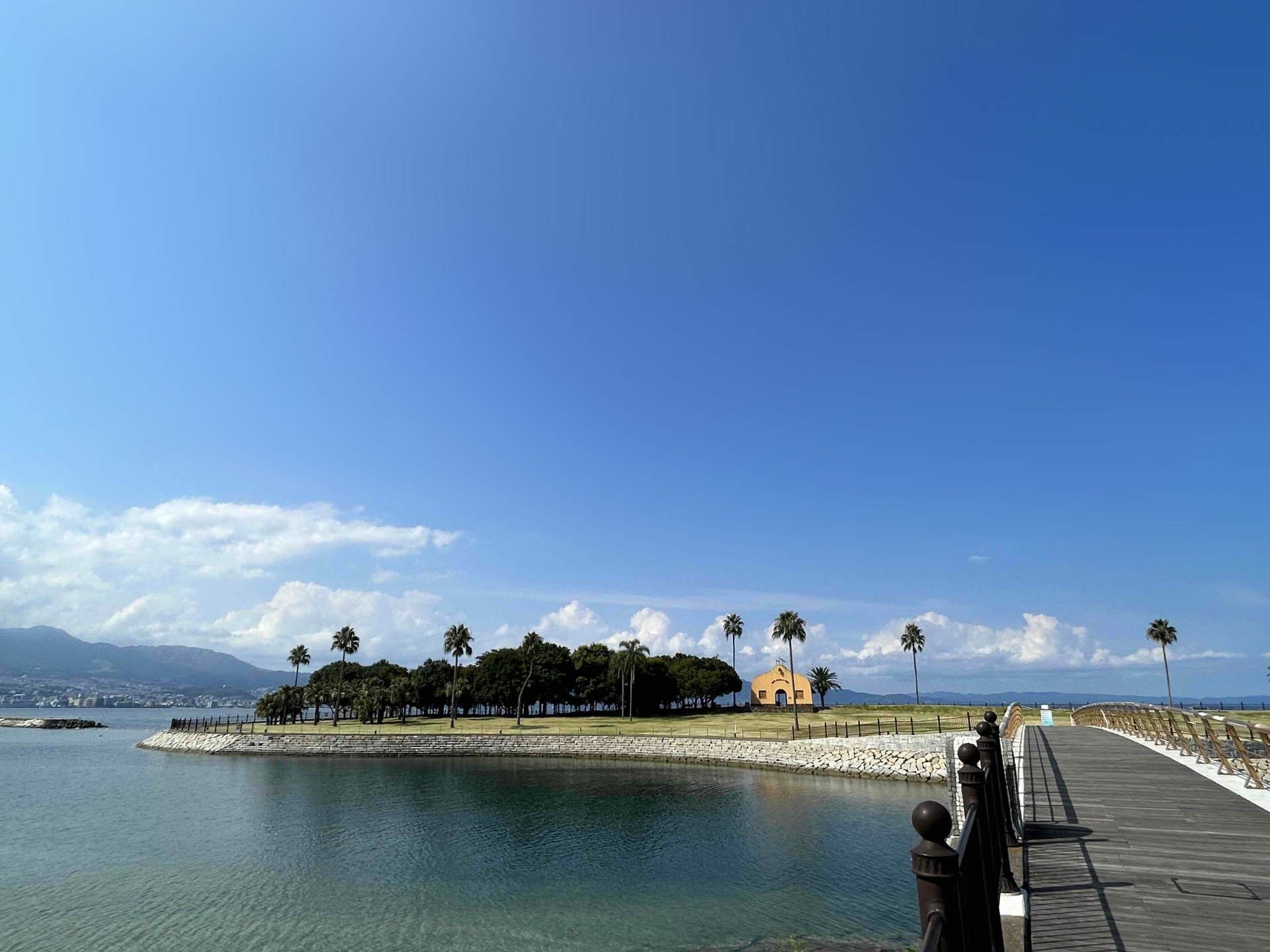 Beppu Bay, on the city's coast, is the perfect place for swimming, boating, and fishing. With its crystal-clear waters and gentle waves. It's a great place to unwind.
Beppu Bay | Explore the onsen country
Umitamago Aquarium
(大分マリーンパレス水族館「うみたまご」)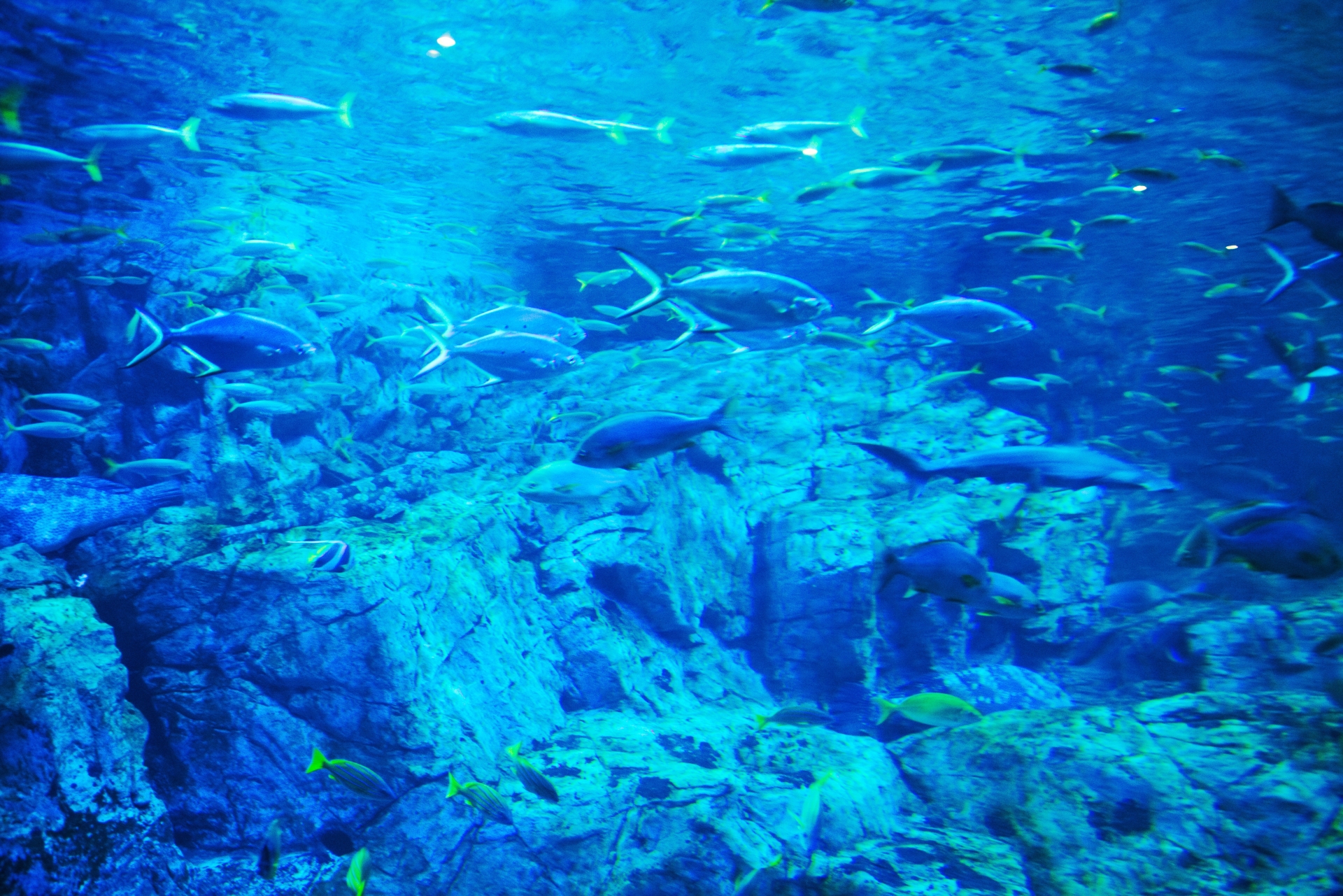 Umitamago Aquarium is located just outside Beppu. Sharks, penguins, sea turtles, and an array of underwater wonders call this place home.
Gourmet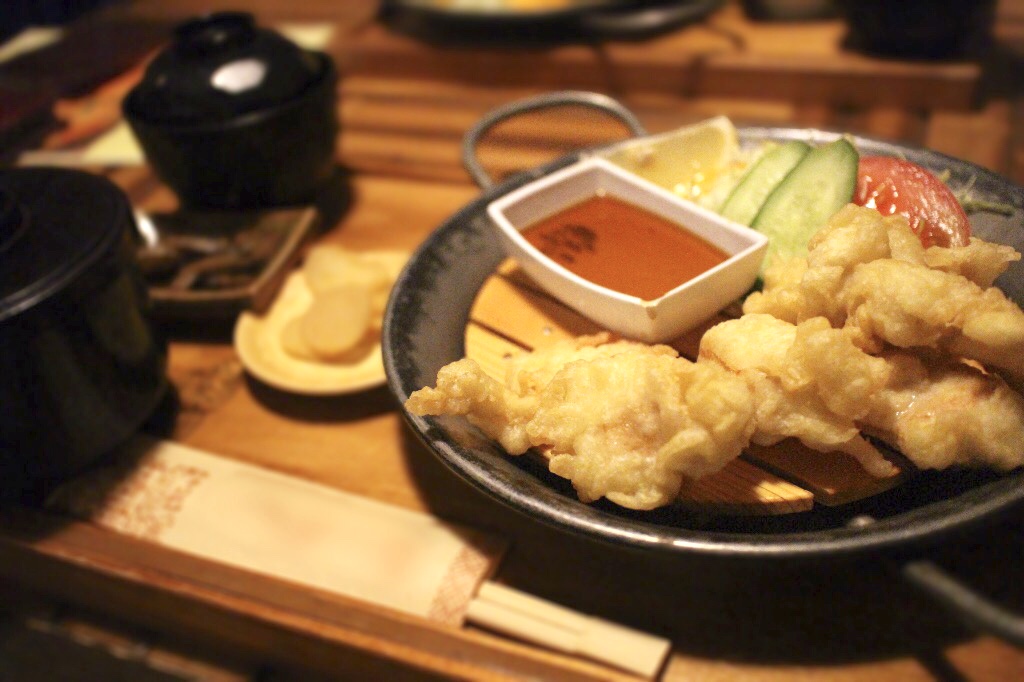 Also, Beppu and the Oita Prefecture are celebrated for their delicious food and delectable sake. Local specialties to savor include:
Jigoku Mushi

: This traditional Beppu dish is cooked in the hot springs and features a mix of seafood, vegetables, and meat.

Toriten

: For fried chicken lovers, Toriten is a must-try. It's served with a dipping sauce crafted from soy sauce, vinegar, and sesame oil.

Beppu Reimen

This is a cold noodle dish made with chewy noodles, a flavorful broth, and a variety of toppings, such as kimchi, cucumber, and pork.

Oita's Sake

: The rice fields in Oita Prefecture gave birth to this smooth, mellow-flavored sake.