Nikko, located just a few hours from Tokyo in the Tochigi prefecture, is a peaceful and culturally rich city surrounded by Japan's mountains. It is a fantastic destination with UNESCO World Heritage Sites, beautiful natural sceneries, and deep-rooted spiritual traditions.
To access Nikko from Tokyo, take the JR Tohoku Shinkansen to Utsunomiya Station, taking approximately 50 minutes. Then, you have to transfer to JR Nikko Line in Utsunomiya. From there, it takes about 45 minutes to reach Nikko Station.
Another choice is taking the Tobu Nikko Line, which goes directly from Tokyo's Asakusa Station to Tobu Nikko Station in approximately two hours. Note that the JR Pass does not cover this line. 
Once you've arrived in Nikko, you can easily visit the city's attractions on foot or by local buses to get to specific places.
There are also special travel passes, including a round-trip from Tokyo and unlimited use of transportation in Nikko's area.
Please check this website for more information: http://tobutoptours.com/en/discountpass.html
While Nikko is doable on a day trip, I recommend taking 2 days to fully enjoy your visit.
If you are wondering what are the best spots to visit in Nikko, you can check the list below:
Toshogu Shrine(日光東照宮)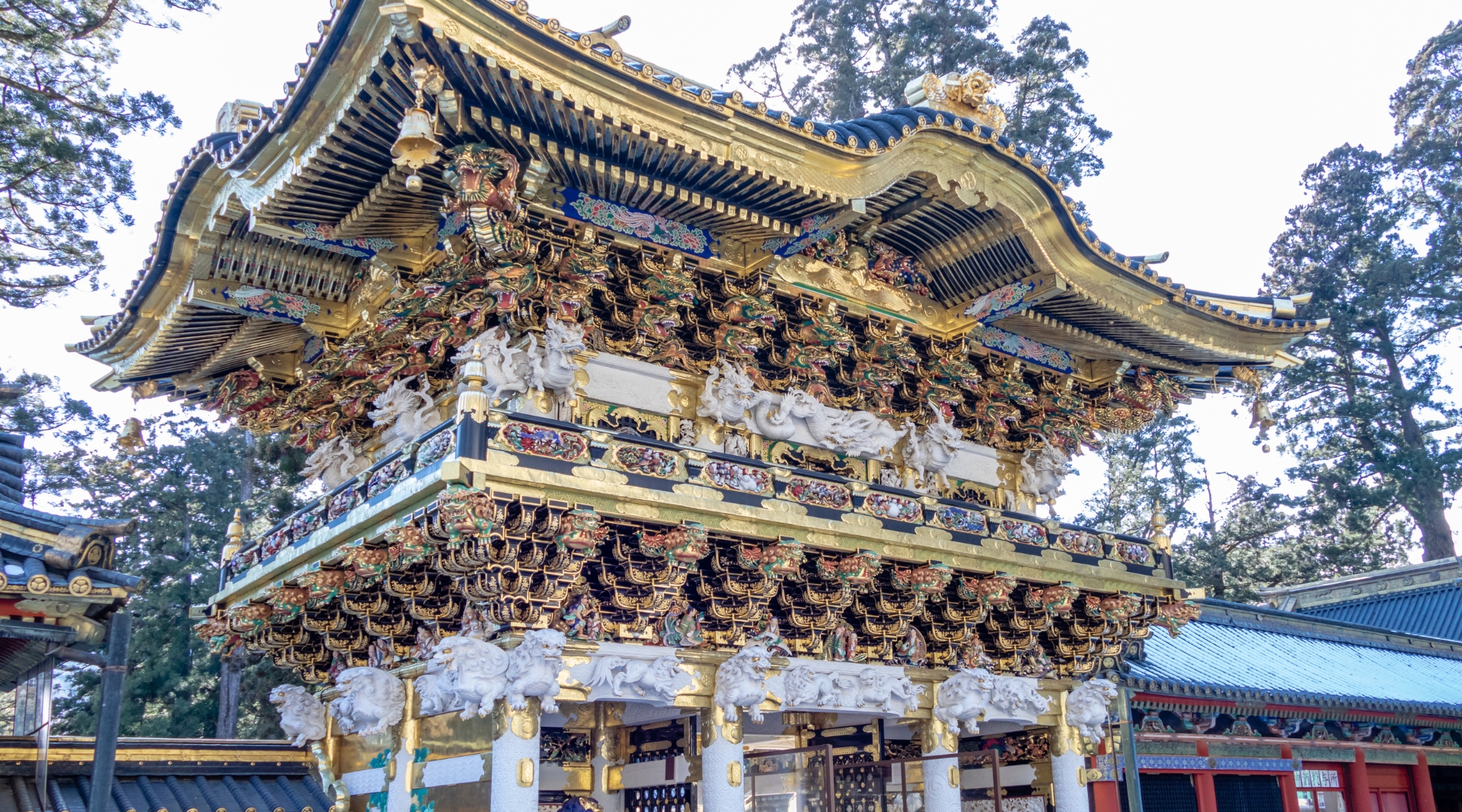 Toshogu Shrine, a well-known UNESCO World Heritage Site, is one of Japan's beloved Shinto temples. Built in the 17th century, the shrine is dedicated to Tokugawa Ieyasu, the founder of the Tokugawa shogunate.
The majestic Yomeimon Gate, decorated with elaborate carvings and gorgeous artwork, awaits you as you reach the shrine site.
The stone torii and the five-storied pagoda located at the entrance are also must-sees.
The deity is enshrined in the main hall, called the Honden, which is a wonder to see with its intricate features and gilded accent.
https://www.visit-tochigi.com/plan-your-trip/things-to-do/714/
Rinnoji Temple(輪王寺)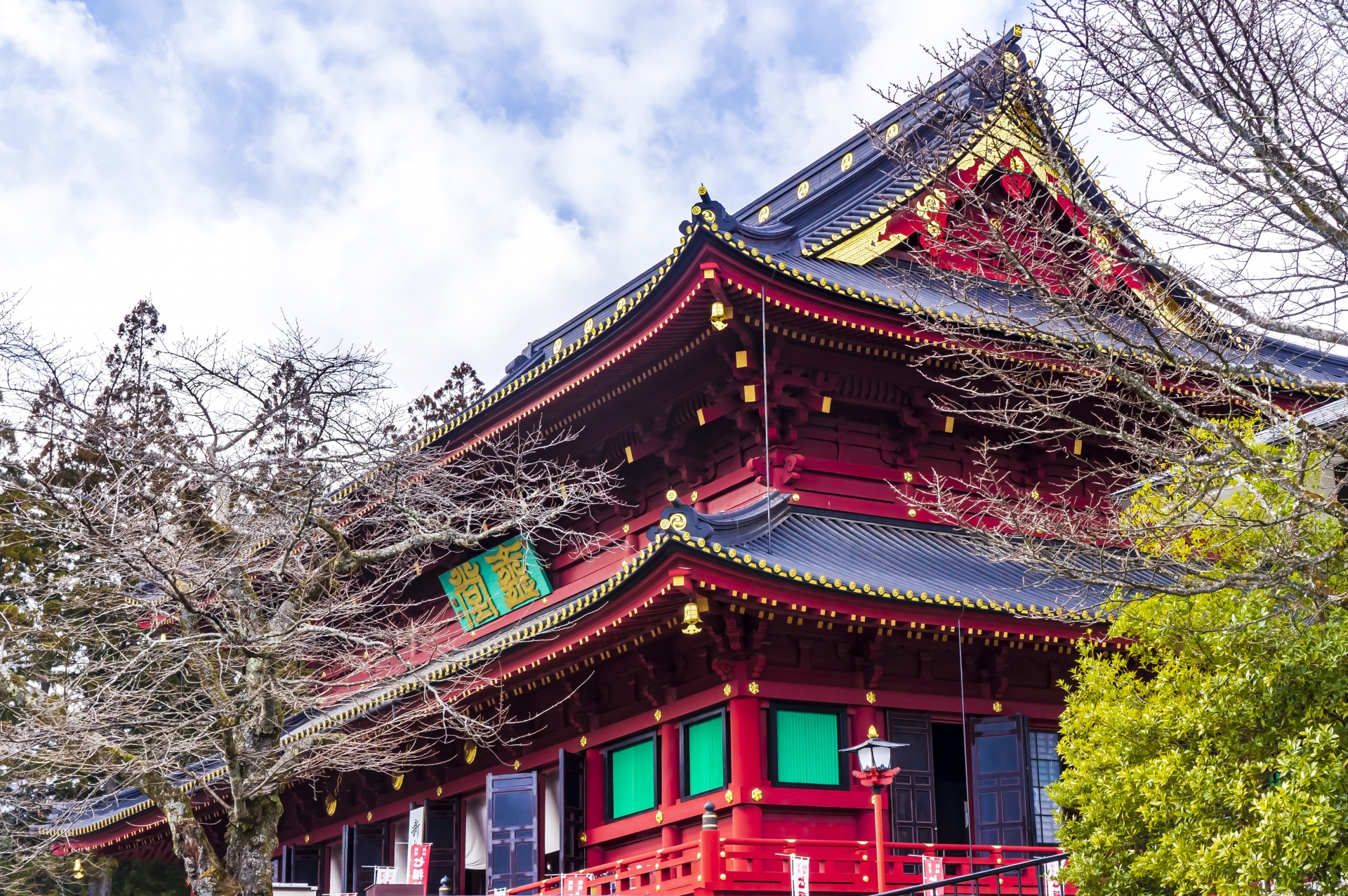 Rinnoji Temple is the most significant temple in the area and was designated as a UNESCO World Heritage Site in 1999.
The temple is dedicated to the Buddhist deities Amida, Senju Kannon, and Bato Kannon and dates back to the 8th century. It was founded by Buddhist monk Shodo Shonin, the first head priest of Nikko.
As visitors enter the temple grounds, they can see the massive Sanbutsudo Hall, which features stunning statues of all three deities.
The temple is also home to Taiyuinbyo Mausoleum, the ultimate resting place for Tokugawa Iemitsu, the third shogun of the Tokugawa shogunate.
https://www.visitnikko.jp/en/spots/nikkosan-rinnoji-temple/
Shinkyo Bridge(神橋)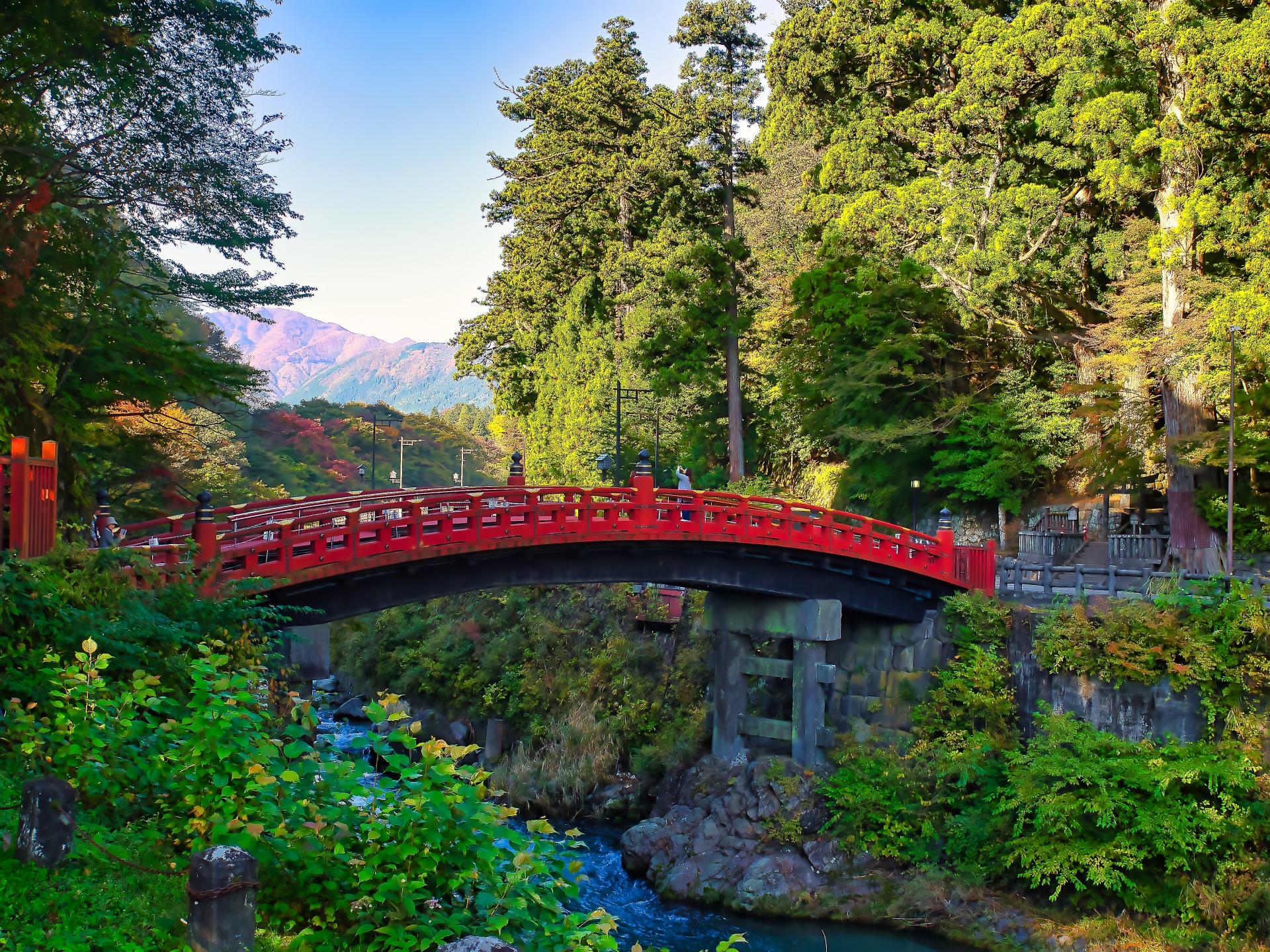 Shinkyo Bridge, also known as the Sacred Bridge, is a striking vermilion-colored bridge located at the entrance of Nikko's World Heritage area.
The bridge was first built in the 8th century and has been rebuilt over time.
Legend tells that when Buddhist monk Shodo Shonin, the first head priest of Nikko, prayed to the mountain gods for assistance in crossing the Daiya River, two snakes materialized and changed into a bridge. 
The bridge was named a World Heritage Site in 1999 and belongs to Futarasan-jinja Shrine.
https://www.visitnikko.jp/en/spots/shinkyo-bridge/
Kegon Falls(華厳滝)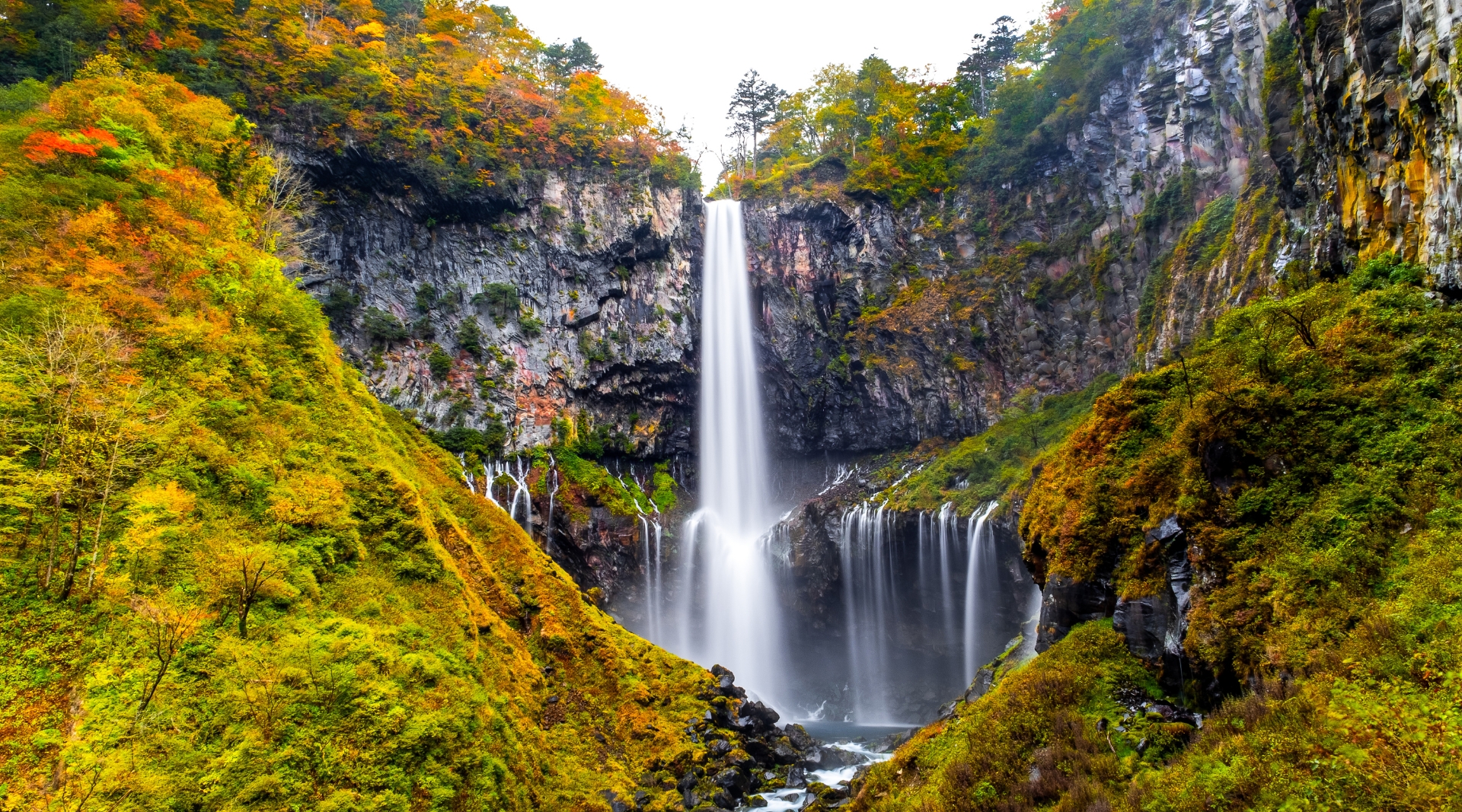 Kegon Falls is considered one of Japan's top three waterfalls.
With a height of about 97 meters, the waterfall abruptly plunges into a deep gorge, providing a stunning scene. 
You can enjoy a panoramic view of the falls from an observation deck, and, in the winter, you can see the waterfall completely frozen.
https://www.japan.travel/en/japans-local-treasures/kegon-falls/
Lake Chuzenji(中禅寺湖)
Lake Chuzenji is a beautiful lake formed thousands of years ago as a result of the volcanic activity of Mt. Nantai. It has a circumference of approximately 25 kilometers and depths of up to 163 meters, which makes it one of Japan's deepest lakes. It is also Japan's highest natural lake, at an altitude of 1,269 meters.
Hiking paths surround the lake, providing opportunities to discover the neighboring mountains and enjoy the stunning scenery of the area.
https://livejapan.com/en/in-tokyo/in-pref-tochigi/in-nikko/spot-lj0000716/
Chuzenji Temple(日光山 中禅寺(立木観音))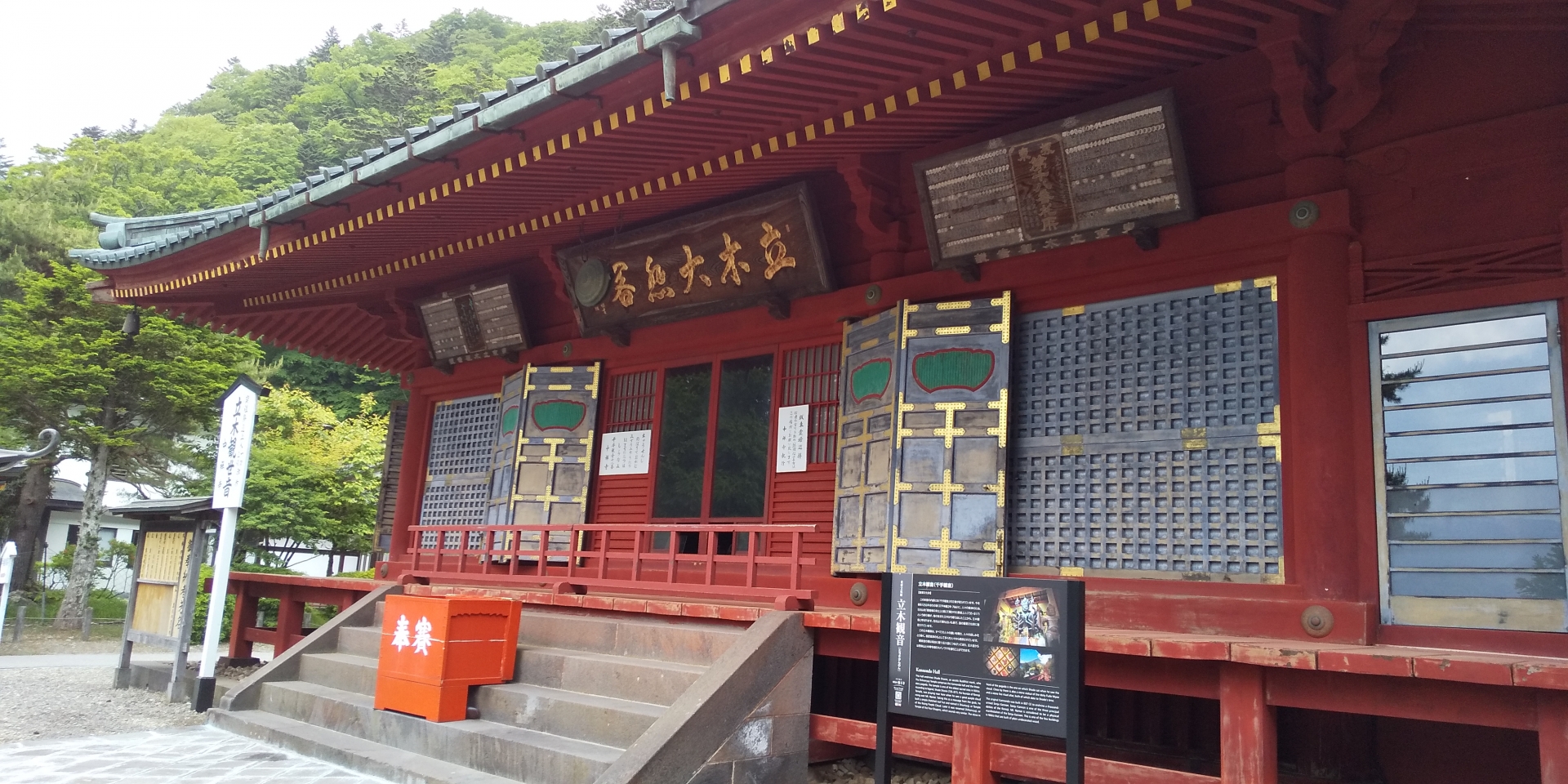 Chuzenji Temple is an old Buddhist temple on Lake Chuzenji's eastern shore. Dedicated to Kannon, the Buddhist deity of mercy, visitors can see an impressive statue of the goddess in the main hall.
The temple, which overlooks Lake Chuzenji, provides spectacular views of the surrounding area.
https://www.nikkostation.com/chuzenji-temple/
Tamozawa Imperial Villa Memorial Park(日光田母沢御用邸記念公園)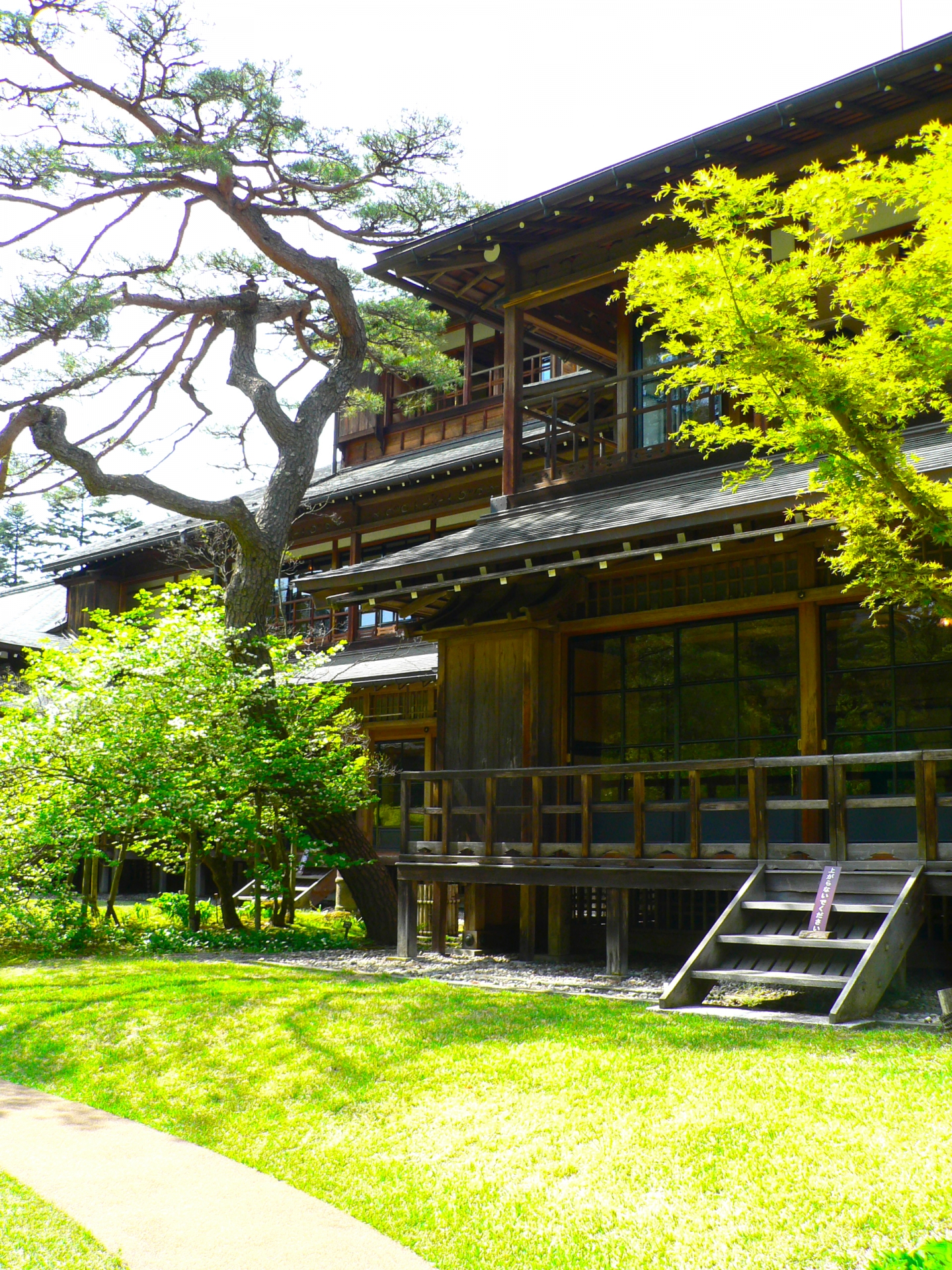 The Tamozawa Imperial Villa Memorial Park was built in 1899 as the imperial family's vacation residence. Over the years, the estate has undergone several transformations. Emperor Taisho used it as a luxurious holiday home, and Emperor Showa later used it as a summer retreat. But after World War II, the villa's fate was uncertain.
As part of attempts to preserve and promote Japan's cultural heritage, the home was successfully relocated from Tokyo to Nikko in 1949. 
With its unique fusion of Japanese and Western architectural styles, the Nikko Tamozawa Imperial Villa Memorial Park serves as a living memorial to the past today, where visitors can stroll through the 106 rooms of the villa and the gardens.
https://www.park-tochigi.com/tamozawa/news/info/english
Edo Wonderland Nikko Edomura(日光江戸村)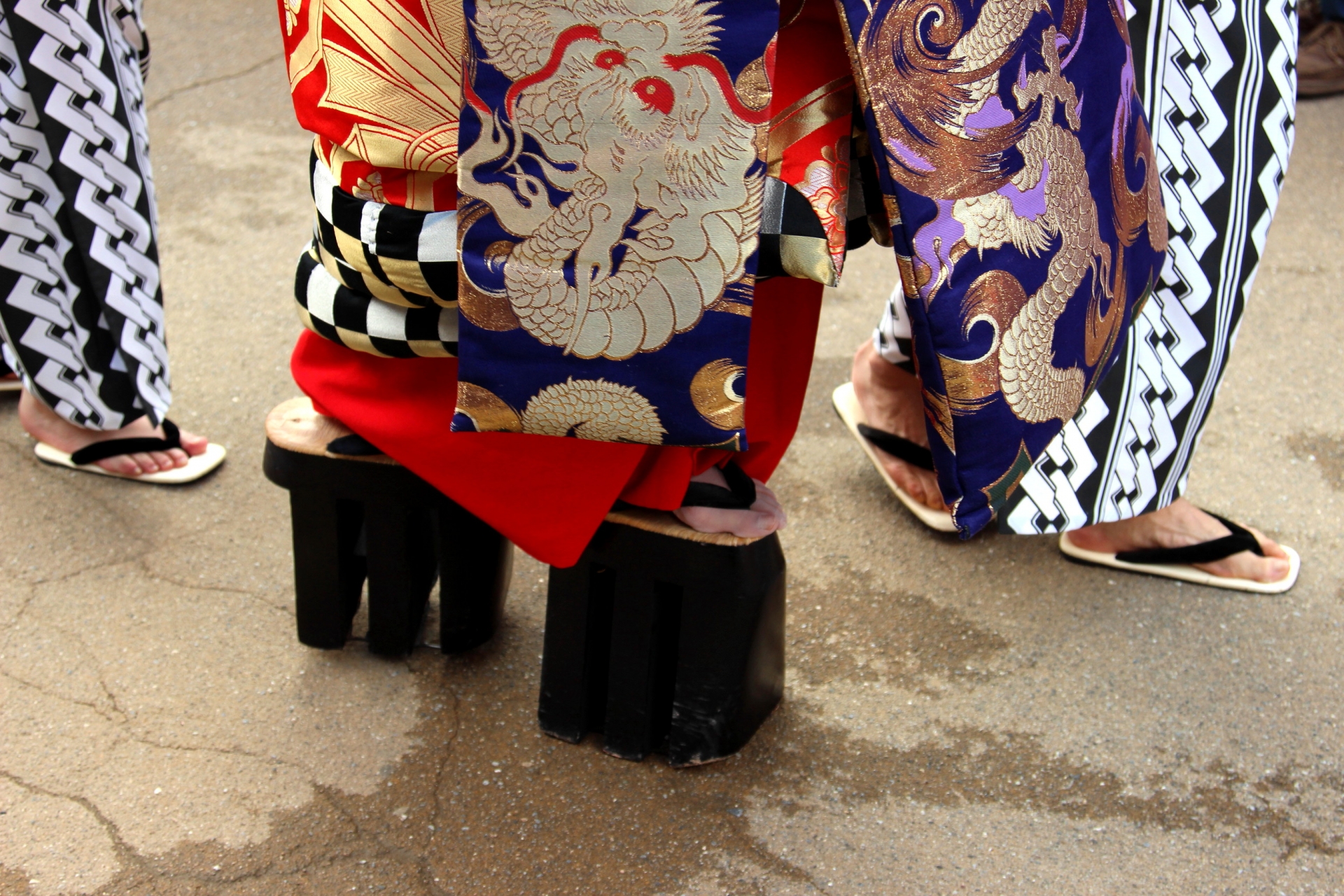 Edo Wonderland Nikko Edomura is a fun history theme park that takes visitors back to the Edo period. With its recreated streets, traditional buildings, and costumed performers, the park offers an immersive experience of ancient Japanese culture.
http://edowonderland.net/en/about/