Kusatsu Onsen, located in Gunma Prefecture, is one of Japan's most popular hot spring resorts, about 4 hours northwest of Tokyo.
It is said that Kusatsu Onsen was discovered more than 1800 years ago, either by Prince Yamato Takeru or by the high priest Gyoki of the Nara period.
Since then, people have begun to visit Kusatsu Onsen to bathe in its waters, as the sulfurous waters are beneficial for a variety of conditions, including skin disorders, muscle pain, and fatigue.
Today, Kusatsu Onsen is a popular destination for both Japanese and international tourists. Even though it only has 7,000 inhabitants, it receives about 3 million visitors annually.
It's the perfect destination for a weekend trip.
How to get to Kusatsu Onsen from Tokyo?
There are multiple ways to get to Kusatsu Onsen from Tokyo:
1- Take the Limited Express Kusatsu from Ueno Station to Naganohara-Kusatsuguchi Station, and then take a JR Bus to Kusatsu Onsen. The trip is entirely covered by the JR Pass and takes about 3 hours.
2- You can also take the Hokuriku Shinkansen from JR Tokyo Station to Karuizawa Station and take the Kotsu bus or the Seibu Kanko bus to Kusatsu Onsen.
3- There are also highway buses from Tokyo to Kusatsu Onsen. The one-way trip takes around 4 hours, but it is also the cheapest way to go there if you do not have a travel pass.
Onsen etiquette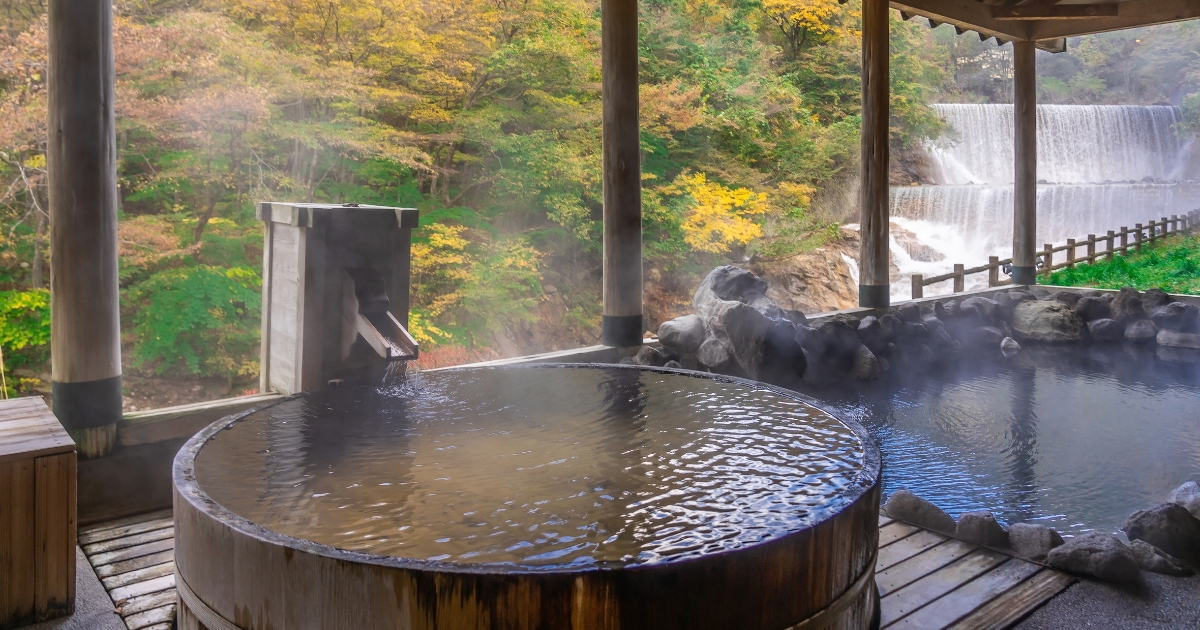 Since Kusatsu Onsen is a destination to enjoy hot spring baths, here is the proper onsen etiquette for first-timers:
–   Washing: Before entering the onsen, thoroughly wash your body at the provided washing area.
–   Nudity: Most onsen are gender-separated and require guests to be nude.
–   Towels: You can bring a small towel to cover yourself, but you will have to keep it out of the water.
–   Tattoos: Be aware that visible tattoos may not be allowed in public baths.
–   Silence: Maintain a peaceful atmosphere and avoid loud conversations or noises.
–   Hygiene: Keep the onsen clean by rinsing off any excess shampoo or soap before entering.
–   Personal space: Respect others' space and privacy in the bath.
–   Mobile phones and cameras: Avoid using mobile phones and refrain from taking pictures.
–   Relax and enjoy: Take your time, relax, and embrace the healing benefits of the onsen experience.   
Now you are familiar with the proper onsen etiquette, let's see what there is to see in Kusatsu Onsen. 
Yubatake(草津温泉湯畑)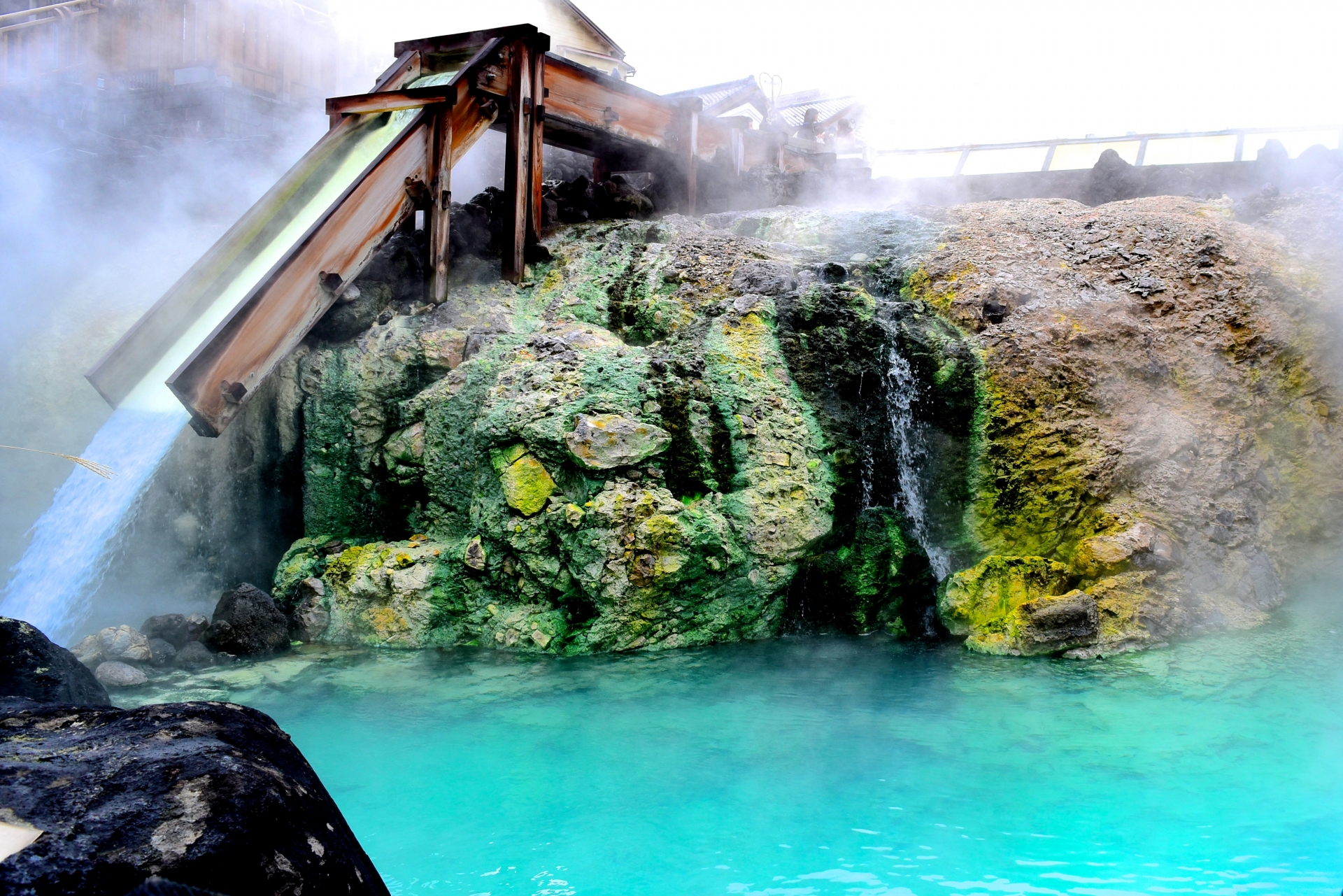 Yubatake is a big hot water field in the town's center. It's renowned for its bubbly water, sulfurous scent, and vibrant shades and is the emblem of Kusatsu Onsen.
Yubatake's water is believed to have medicinal properties and can be used in a variety of treatments. Its temperature varies, usually around 104 °F (40 °C).
Yubatake is the primary source of hot spring water for the area's bathhouses.
Netsunoyu(熱乃湯)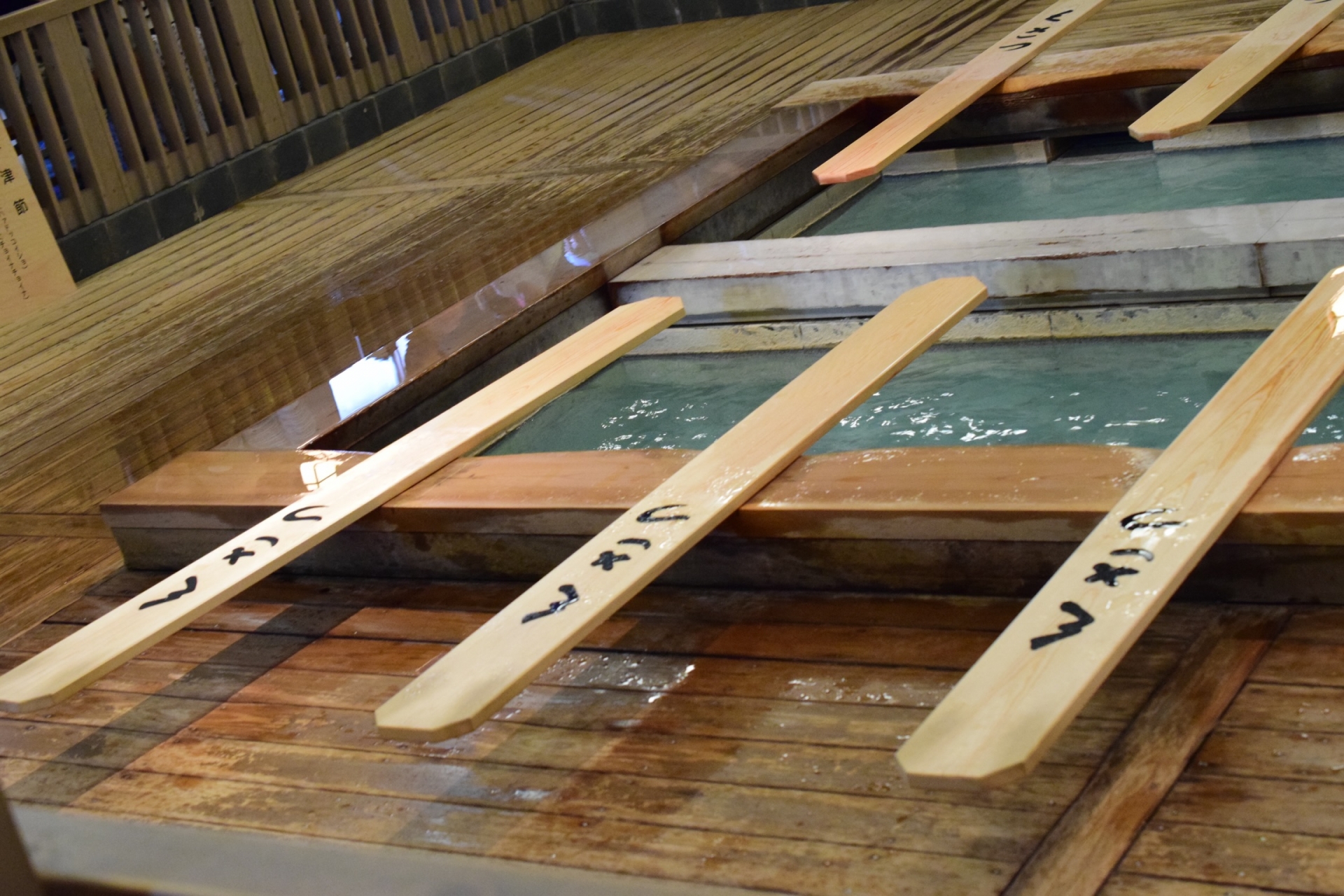 Built in 1968 and renovated in 2015, Netsunoyu is located next to the Yubatake. The name "Netsunoyu" means "hot spring of boiling water".
It's a two-story bathhouse where you can watch the spectacular "yumomi" performance, in which the hot spring water is stirred using large wooden paddles to cool its temperature without altering the minerals.
There are several performances a day, but I recommend buying a ticket in advance to be sure to see them.
Netsunoyu | Gunma Official Tourist Guide
Sainokawara Park(西の河原公園)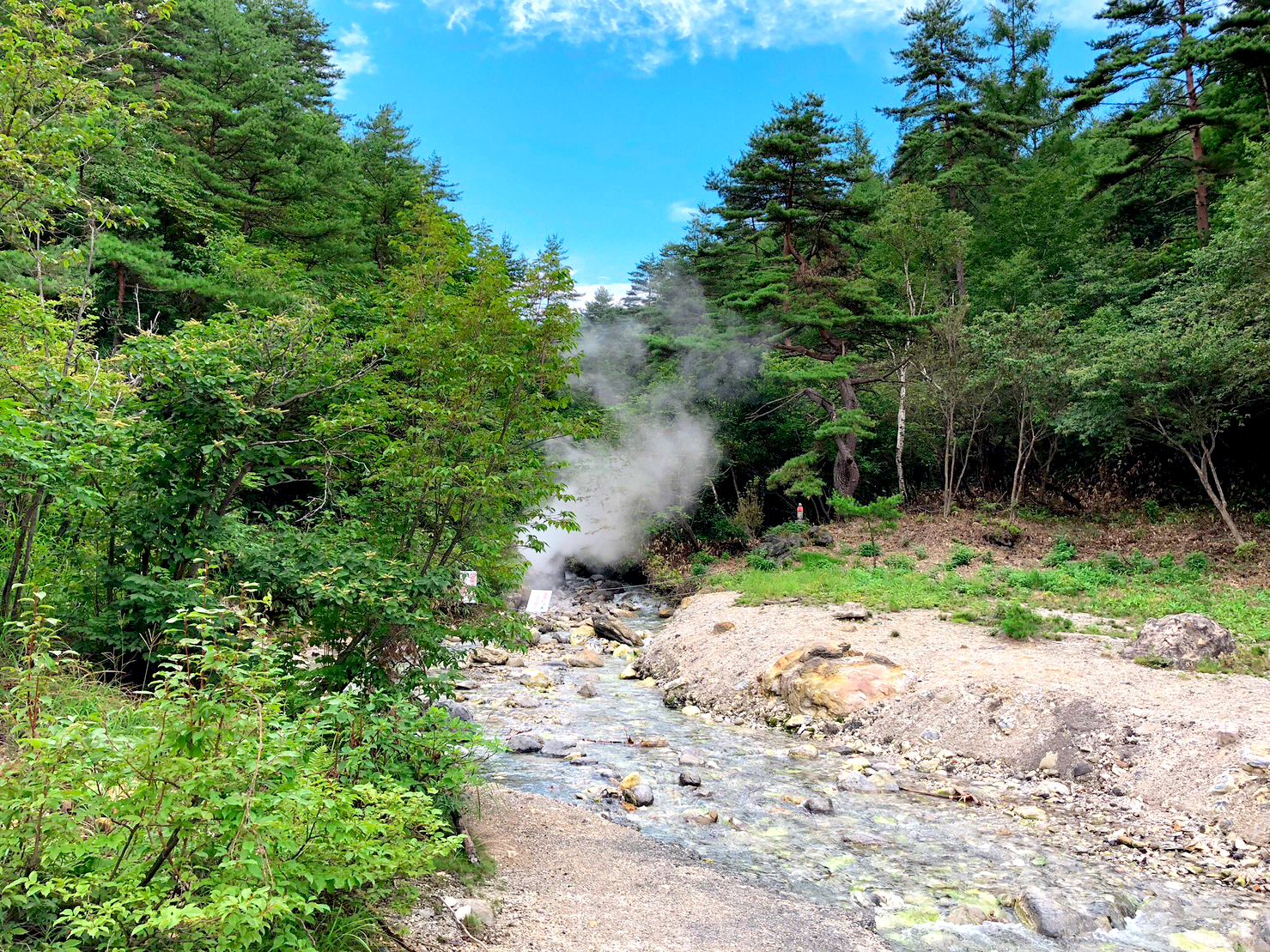 Sainokawara Park is home to one of the largest outdoor onsen in Japan named Sainokawara Rotenburo, where visitors can soak themselves in the warm, mineral-rich water while enjoying the beauty of the surrounding area.
The park also has several hiking trails for people to enjoy the peace and quiet of nature. 
Sainokawara Rotenburo, Kusatsu Onsen
Shirane Shrine(草津白根神社)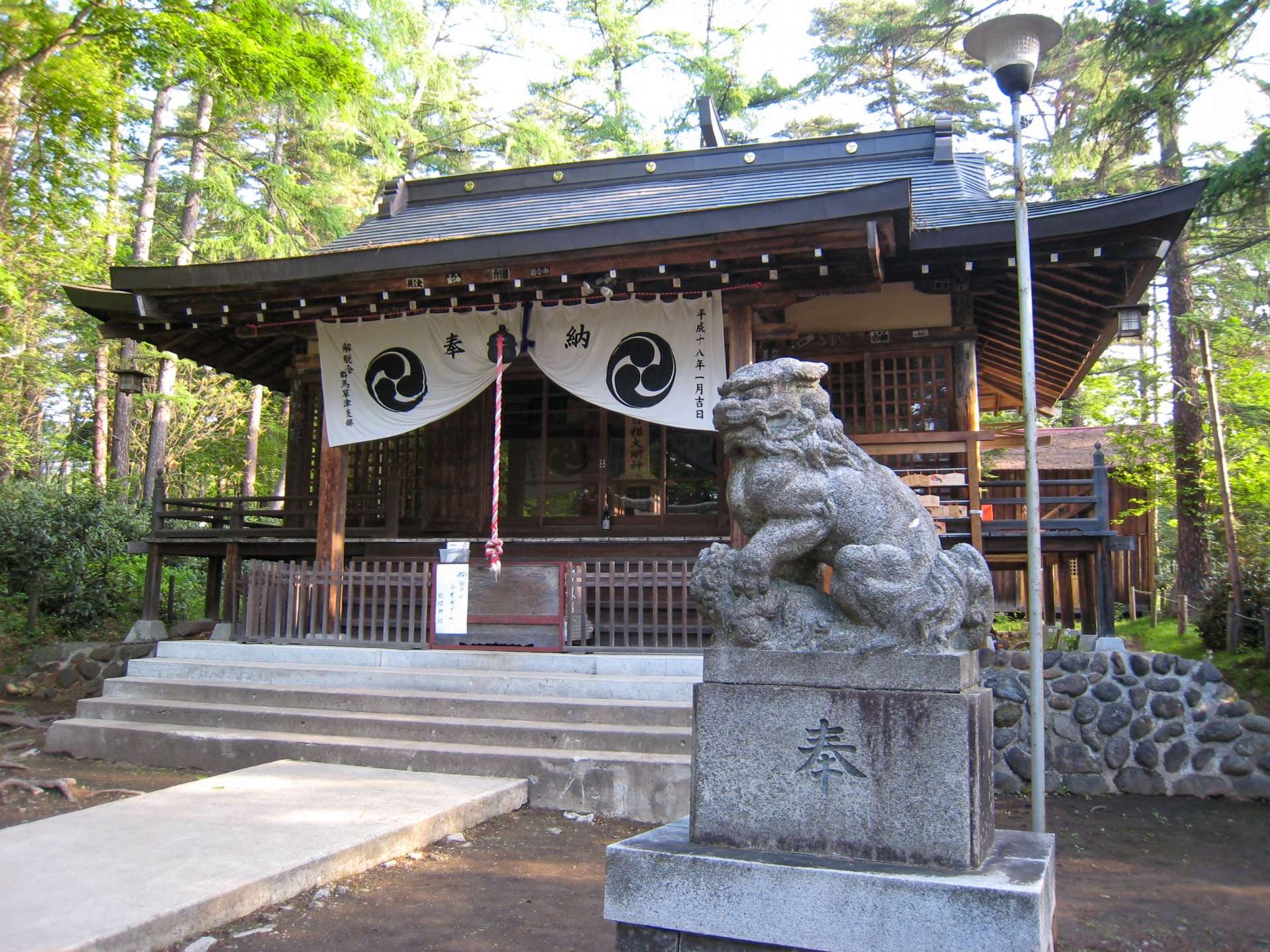 This is the guardian shrine of Kusatsu Onsen, dedicated to Yamato Takeru who is believed to have discovered Kusatsu. The shrine was founded in the 7th century and is located close to the Yubatake. But first, you will have to climb steep stone stairs before being able to enjoy the charms of the shrine.
Kusatsu Onsen Ski Resort(草津温泉スキー場)~Winter~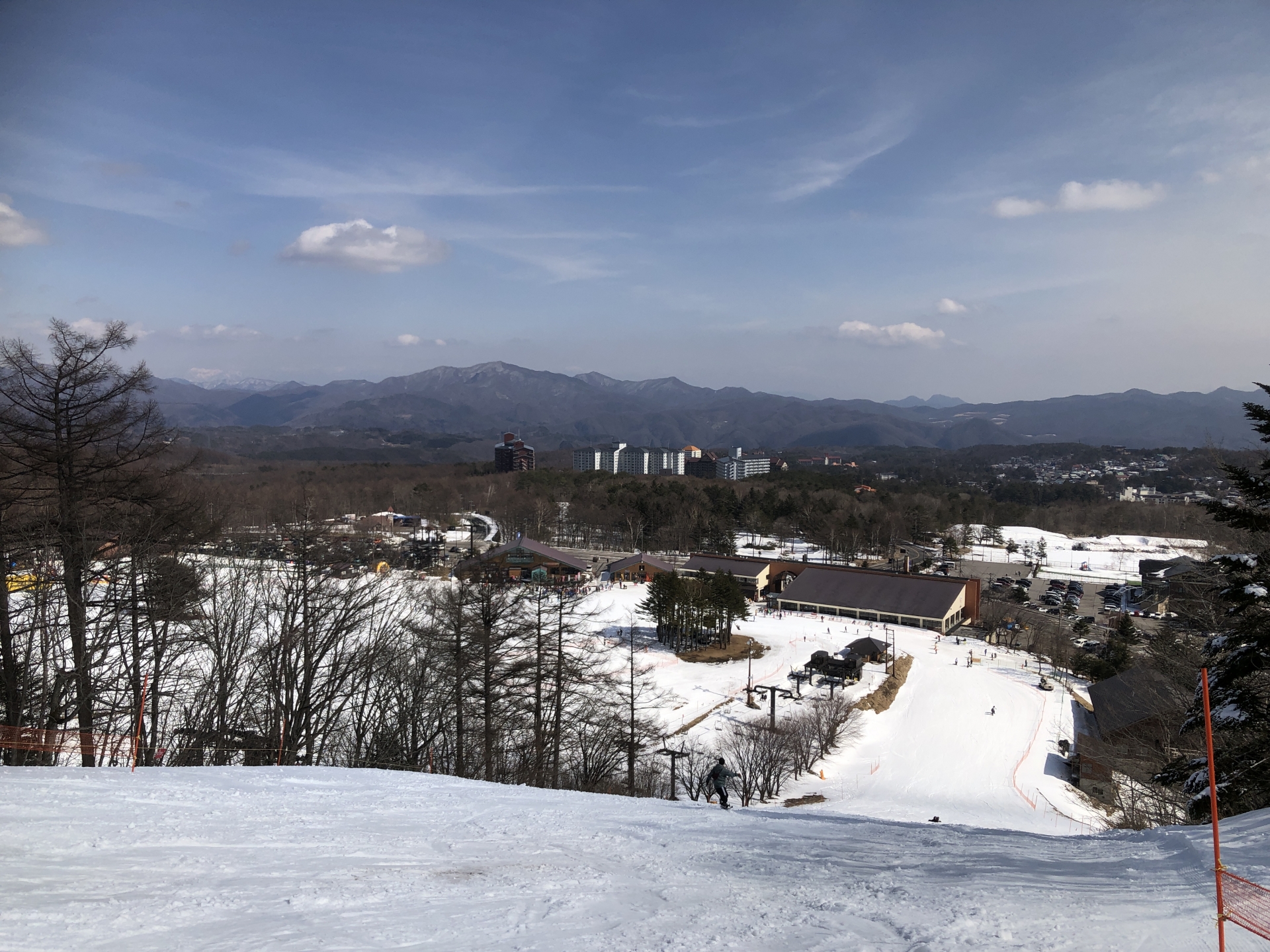 In winter, skiers have the unique opportunity to experience skiing and hot spring bathing on the same day at the Kusatsu Onsen ski resort.
It is an excellent spot for families and novice skiers since its slopes are all beginner and intermediate level.