We will give you some ideas of delicious sweets available in the archipelago.
As usual, remember to have cash on hand in case the store does not accept credit cards.
Dorayaki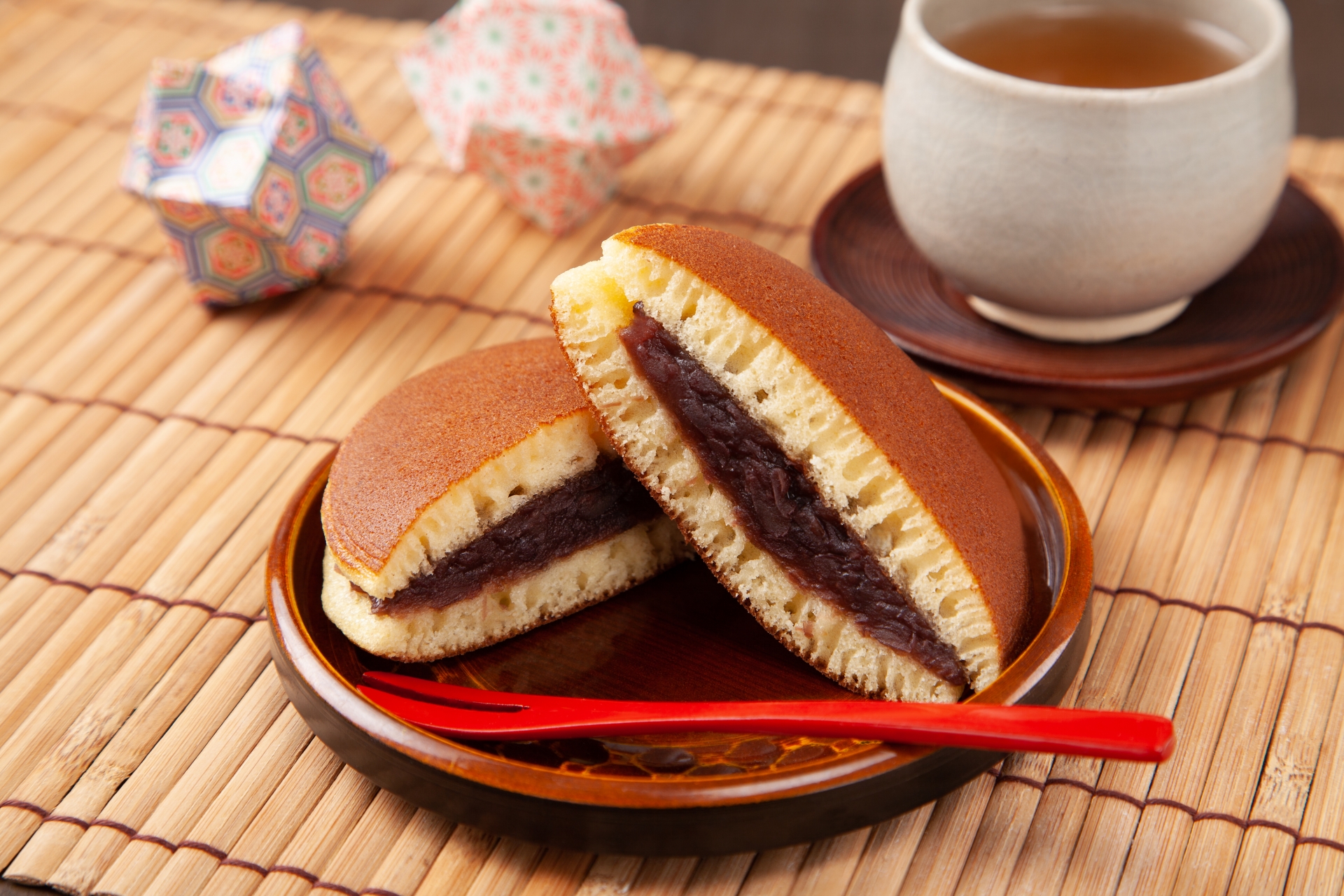 The first sweet that we will talk about is Dorayaki. It is one of the most famous sweets in Japan.
Dorayaki is a Japanese sweet that consists of two round cakes filled with Anko, which is a sweet bean paste made with red beans. There are also several flavors such as chestnut, sakura, and white bean paste.
"Dorayaki" is named this way because of its gong-like shape ("Dora"), it is also the favorite treat of a cult manga character, Doraemon, a cat-robot ready to do anything to eat it.
You will be able to find Dorayaki everywhere, whether in a supermarket or a konbini. However, we advise you to buy it in a real Japanese bakery. A famous place in Tokyo is this bakery in Asakusa called "Kamejuu".
It is quite crowded so go there in advance.
Ekisson pie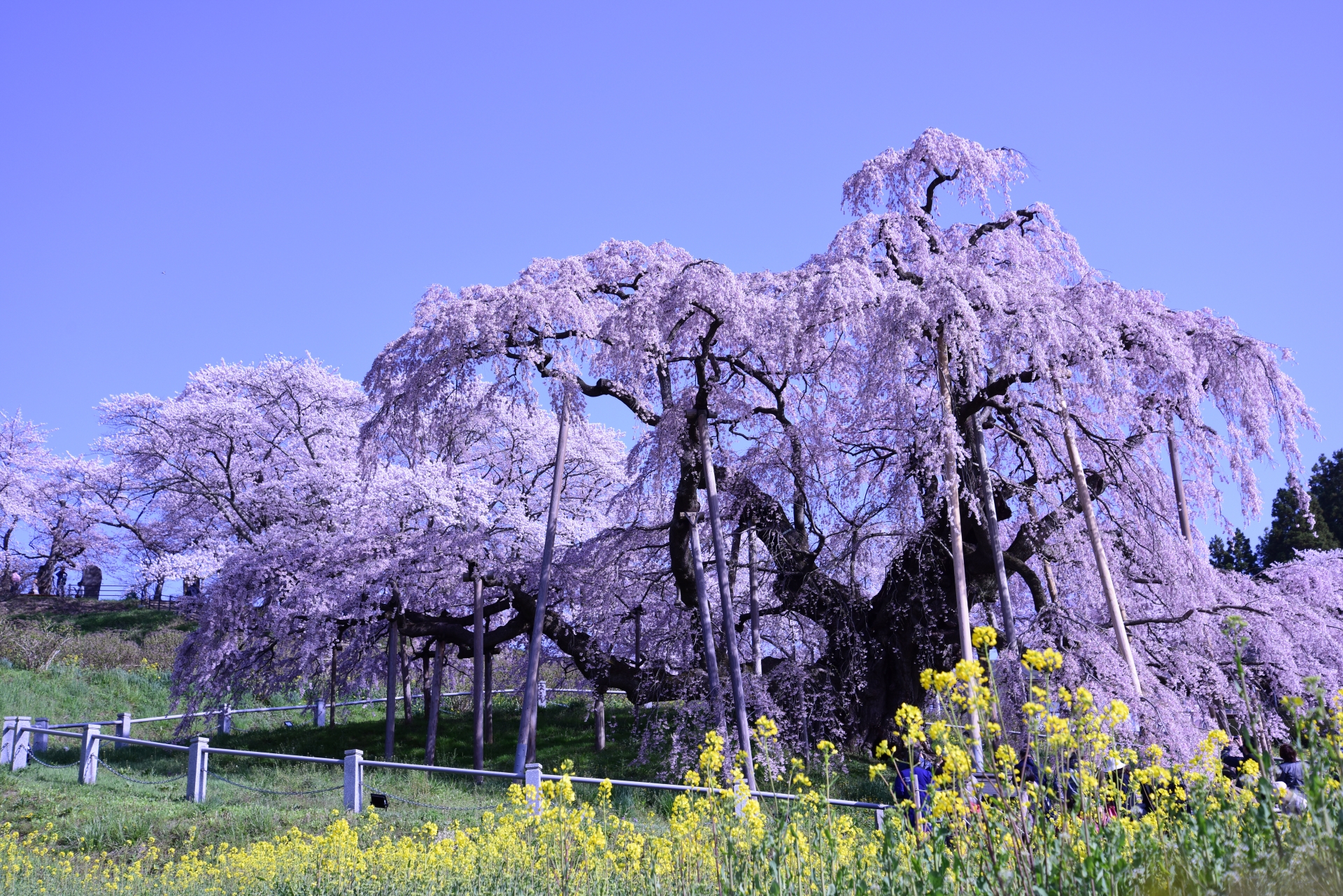 The second sweet we are going to talk about is Fukushima's famous confectionery. It is called "Ekisson pie".The bake is made of layers of pie crust. It is made to be savory and buttery. It is moist rather than crispy.
The name makes one think it is a Western-style pastry, but the filling is white bean paste with walnuts. The rich, thick sweetness is accented with a crispy texture. The sweet bean paste melts in the heat of the mouth, gradually increasing its sweetness, and the pie crust is incorporated into the filling. The three elements of red bean paste, walnuts, and butter meld together to create a rich and flavorful taste.
The rich flavor makes you want a cup of coffee or cocoa and is recommended for those with a sweet tooth. The palm-size size makes each piece very satisfying.
To taste this sweet, it is necessary to buy it via the company's website "Sanmangoku" or directly from shops in Fukushima.
http://www.sanmangoku.co.jp/Goods/ekisonpai.html
Momiji Manju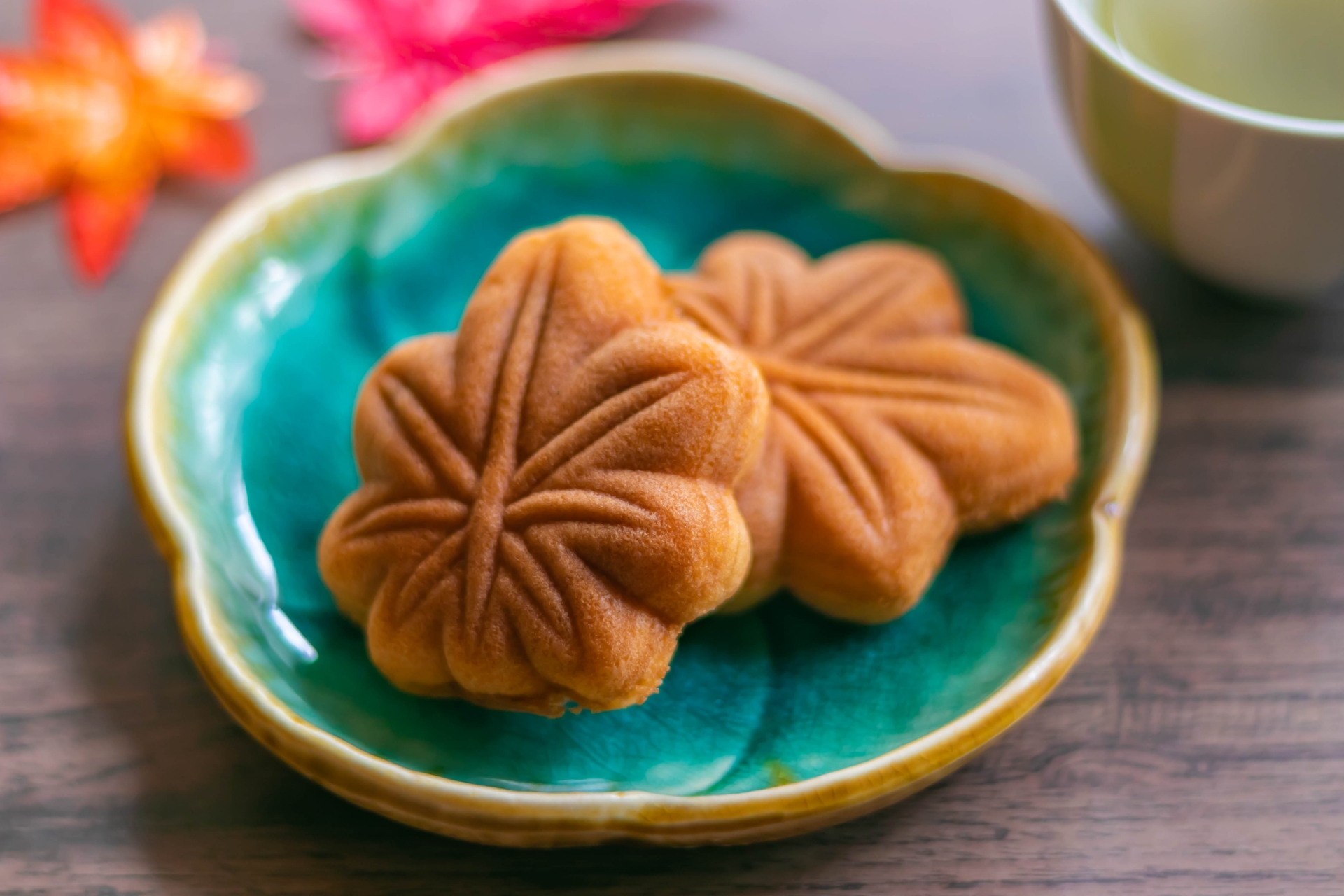 The third sweet is a well-known sweet from Hiroshima. It is called "Momiji Manju",
It is a traditional Japanese sweet. Depending on the recipe, its dough is made of wheat flour, water, and various starches. It is finally filled with red azuki bean paste.
It is on this traditional basis that a maple leaf-shaped Manju, "Momiji" in Japanese, was created in the 1900s at the end of the Meiji era.
Traditionally, Momiji Manju is filled with azuki bean paste. However, nowadays, there is a multitude of fillings that will suit all tastes: chocolate, green tea, chestnut, ice cream, etc.
You can find them all over Japan and not only in Hiroshima.
Ichigo daifuku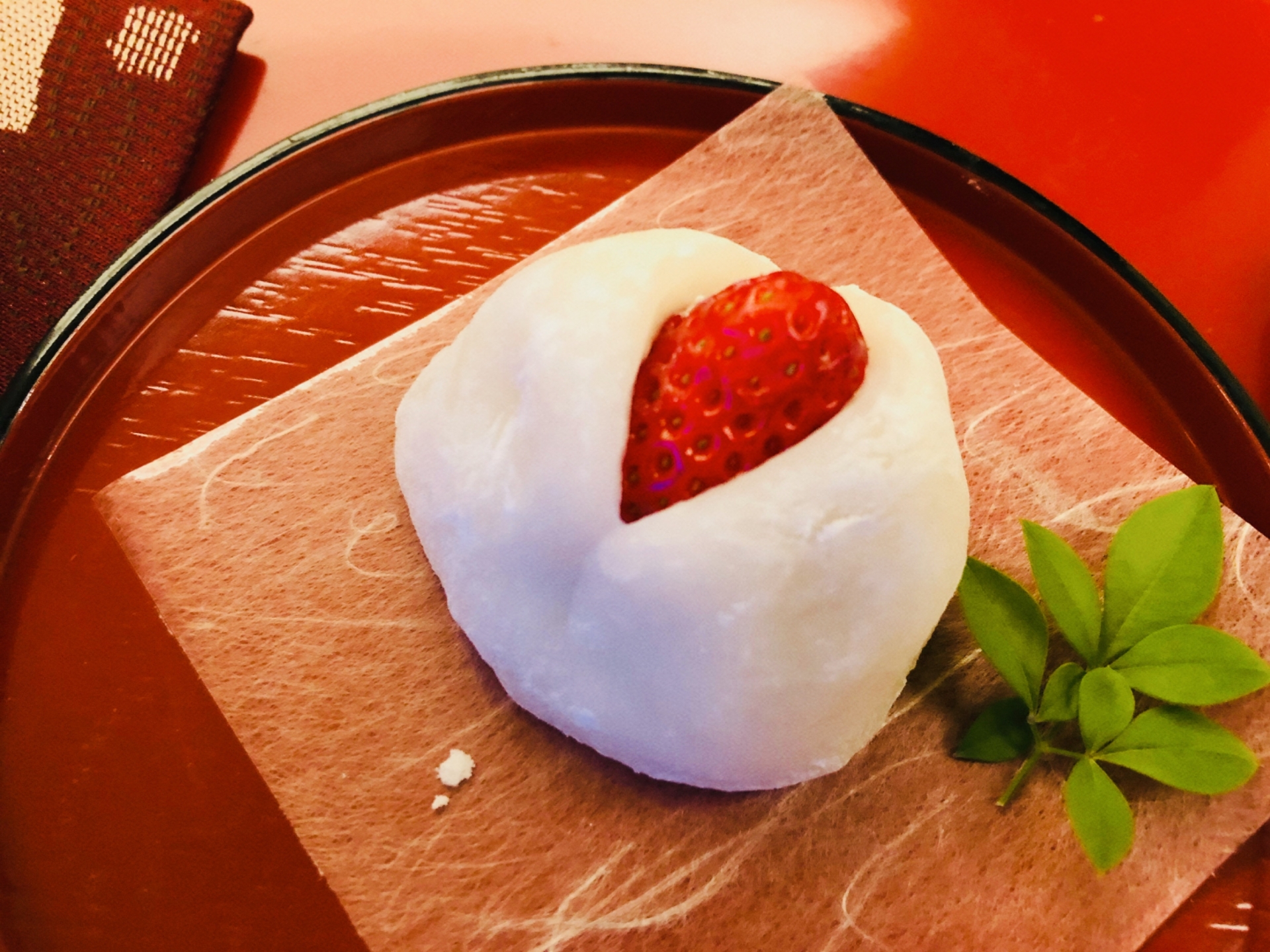 The last dessert we are going to talk about is also very famous in Japan. It is the "Ichigo daifuku".
It is a sweet available during the spring, they are gourmet sweet with strawberries.
Ichigo daifuku are Japanese pastries of the mochi family, also made with rice flour.
Ichigo daifuku is made of glutinous rice dough with sweetened red bean paste and a whole strawberry inside. Around it is Kinako which is roasted soybean powder. This sweet has a very soft, sticky, sweet texture contrasted with the whole strawberry which brings acidity and sweetness.
You can also find some with green tea inside instead of Anko. You can find white ones, pink ones, green ones… and everywhere in Japan. Likewise, we advise you to buy them in a Japanese bakery rather than in a supermarket.
The Ichigo daifuku is eaten cold with green tea, of course, the essential drink of Japanese people.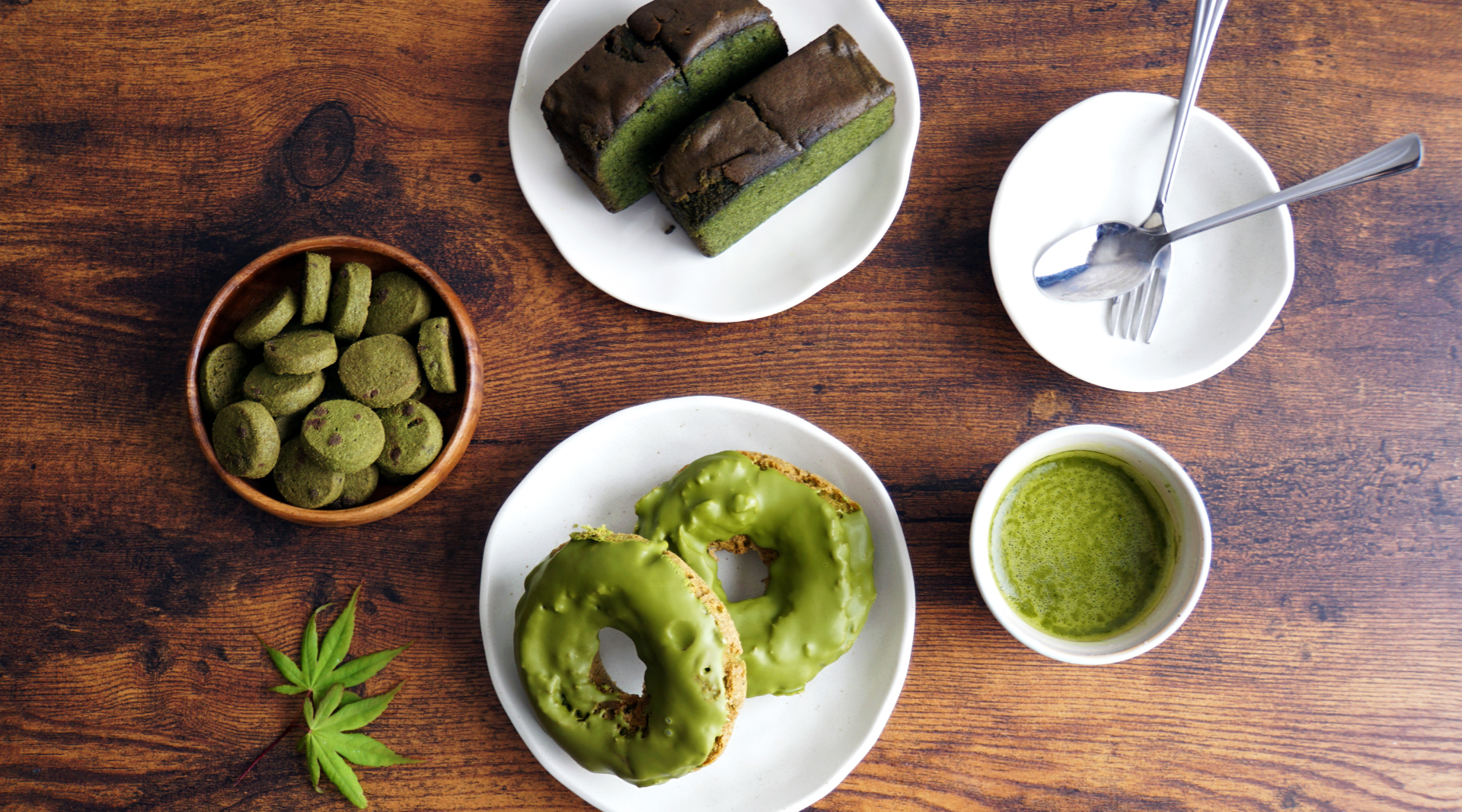 We hope you will enjoy this list of sweets. There are a lot of Japanese sweets so don't hesitate to try them all!