Located in the western part of Japan's main island of Honshu, Hiroshima is renowned for both its tragic past and extraordinary resiliency.
The city was completely destroyed on August 6, 1945, when the world's first atomic bomb attack occurred, but it has since risen from the ashes to become a dynamic metropolis with a strong commitment to peace and a lively culture.
If you plan a trip to Japan, make sure to visit Hiroshima and its combination of historical, natural, and modern attractions. There are many sites and activities, from the recognizable A-Bomb Dome to the peaceful island of Miyajima.
Here are 7 places to visit in Hiroshima.
Hiroshima Peace Memorial Park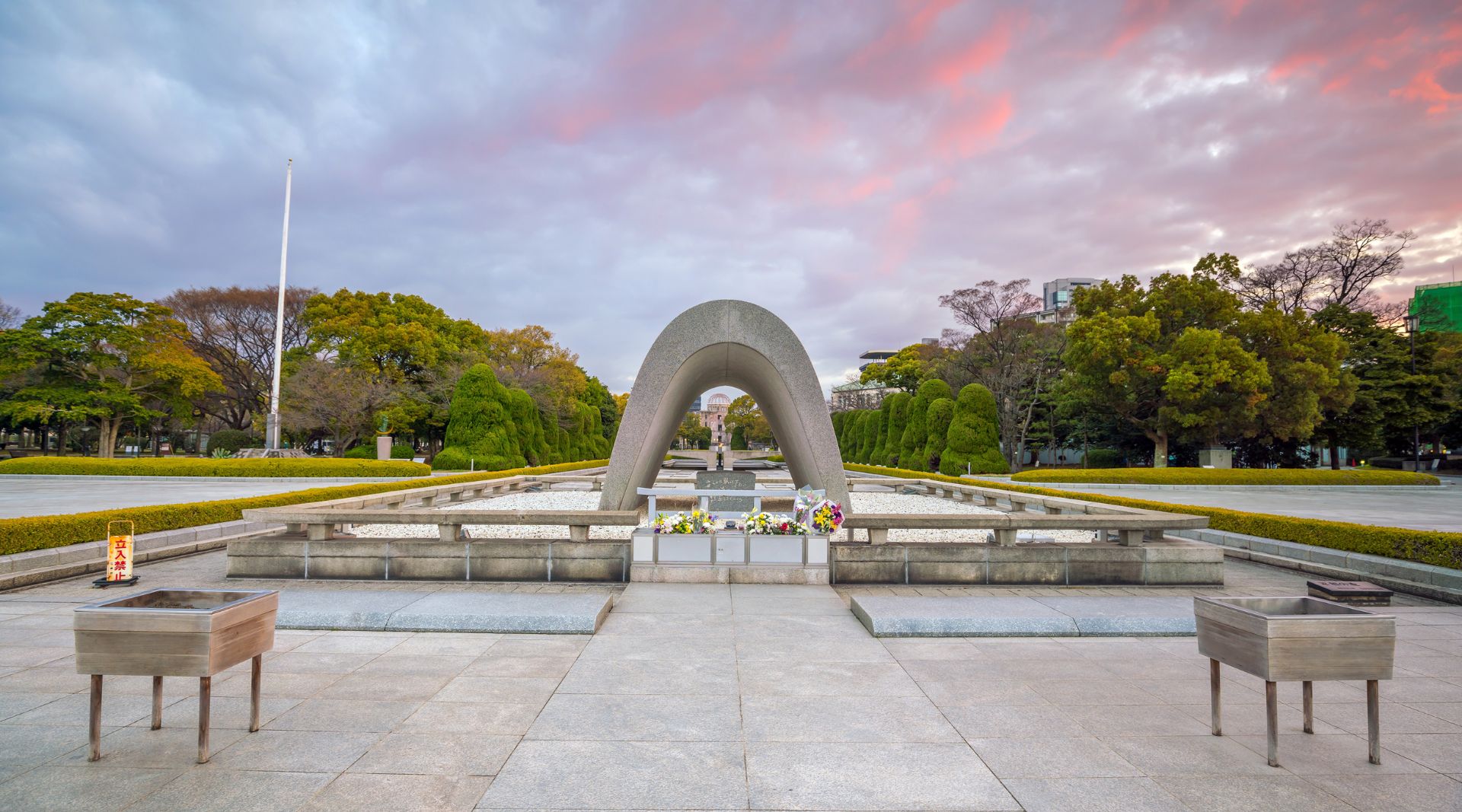 Anybody visiting Hiroshima should go to the Peace Memorial Park. 
The park was established in honor of those who perished after Hiroshima was atomically bombed during World War II. Located in the heart of the city, the Peace Memorial Park stands as a reminder of the atrocities of nuclear war while also advocating for peace. In this park, you will find a museum, memorials, and monuments commemorating the bombing victims.

The A-Bomb Dome, a UNESCO World Heritage Site and a representation of the danger of nuclear bombs is the park's most noticeable feature. Visiting this location is a sobering and emotional experience.
https://hpmmuseum.jp/?lang=eng
Hiroshima Castle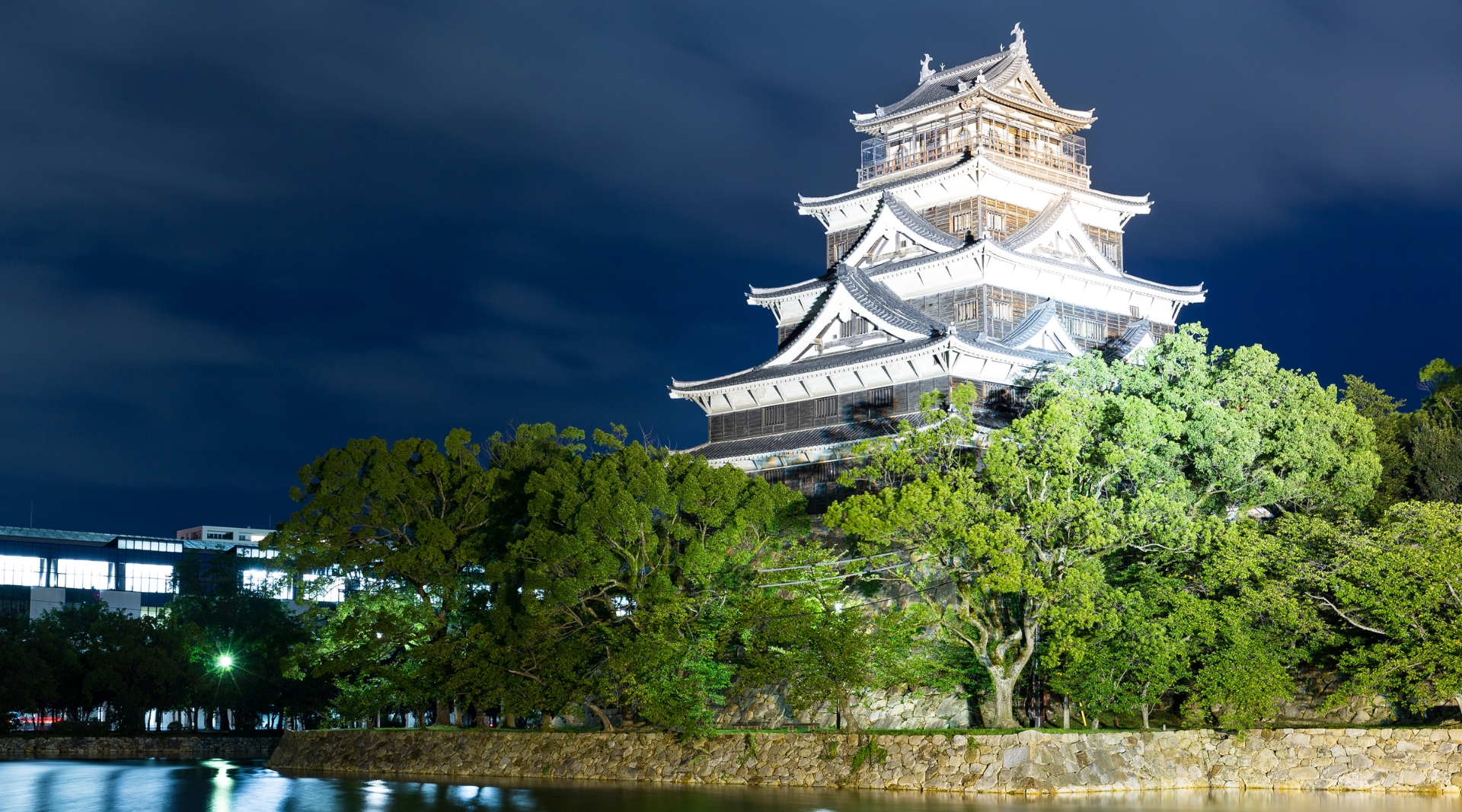 Hiroshima Castle, sometimes referred to as Carp Castle, is a representation of the city's perseverance and history. It was initially constructed in the 1590s by Mori Terumoto and, together with most of the city, was destroyed by the atomic bomb in 1945.
The castle was rebuilt in 1958 and is now a museum dedicated to the history of Japan's samurai culture, showcasing armor and weaponry. Beautiful views of the city and neighboring mountains may be seen from the observation deck of the castle. 
https://www-rijo–castle-jp.translate.goog/?_x_tr_sl=ja&_x_tr_tl=en&_x_tr_hl=ja&_x_tr_pto=wapp
Shukkei-en Garden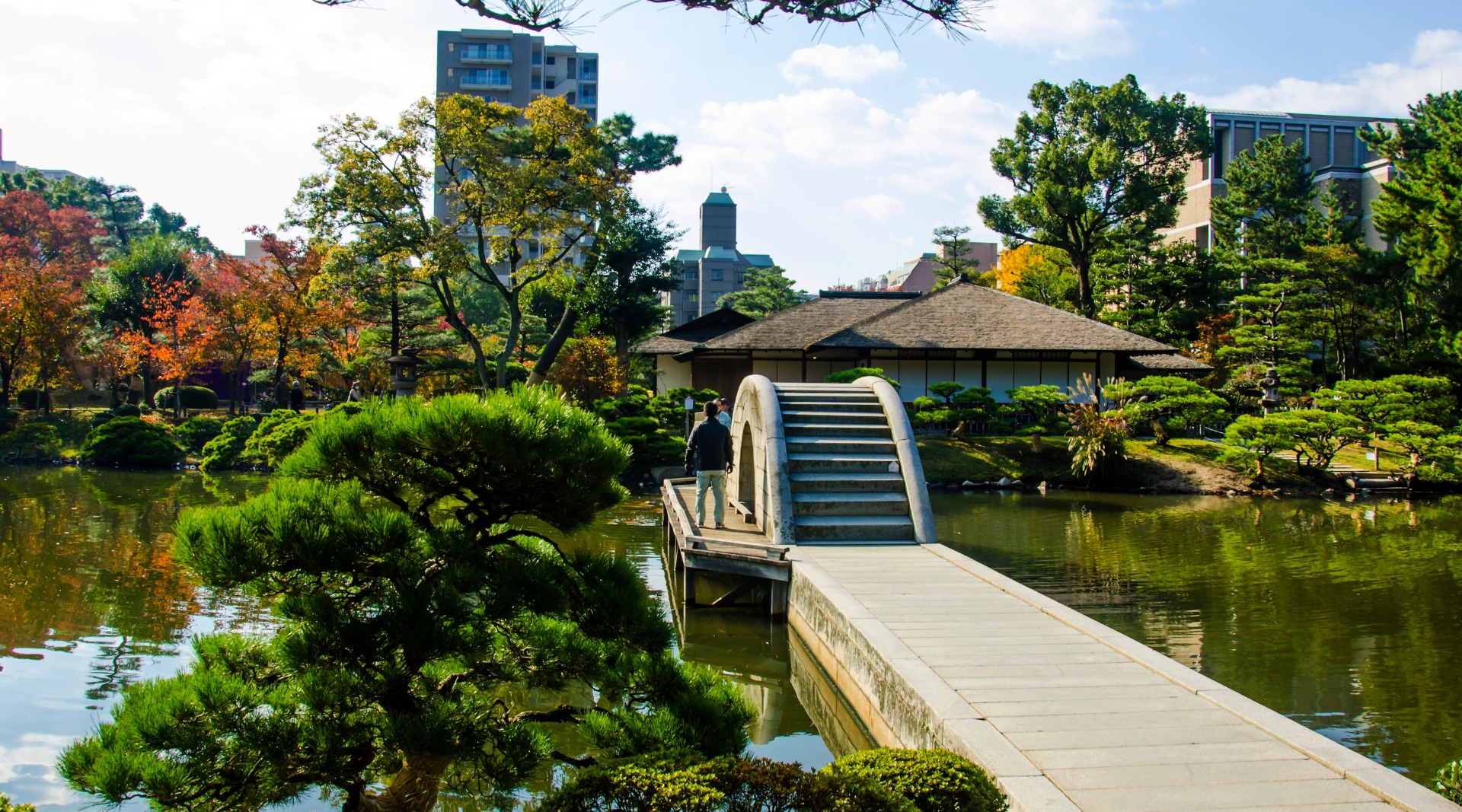 Shukkei-en Garden is a lovely and peaceful Japanese-style garden located in the center of Hiroshima. It was erected in the 17th century by a local lord and carefully repaired after being devastated by the Hiroshima atomic attack in 1945. The garden's walkways run through lush vegetation, charming bridges, and past quiet ponds. Shukkei-en Garden is also very popular during the cherry blossom season when the tiny pink flowers fill the garden in a magnificent display of natural beauty.
Hiroshima City Museum of Contemporary Art


The Hiroshima City Museum of Contemporary Art opened its doors in 1989 in Hijiyama Park, with a lovely view over the city. Visitors can view the most recent styles and trends in contemporary art through installations, photographs, paintings, and sculptures from Japan and other countries. 
The museum hosts temporary exhibitions throughout the year that feature the work of both established and upcoming artists. The building has a stunning modernist design and a massive glass facade imagined by architect Kisho Kurokawa.
Mitaki-Dera Temple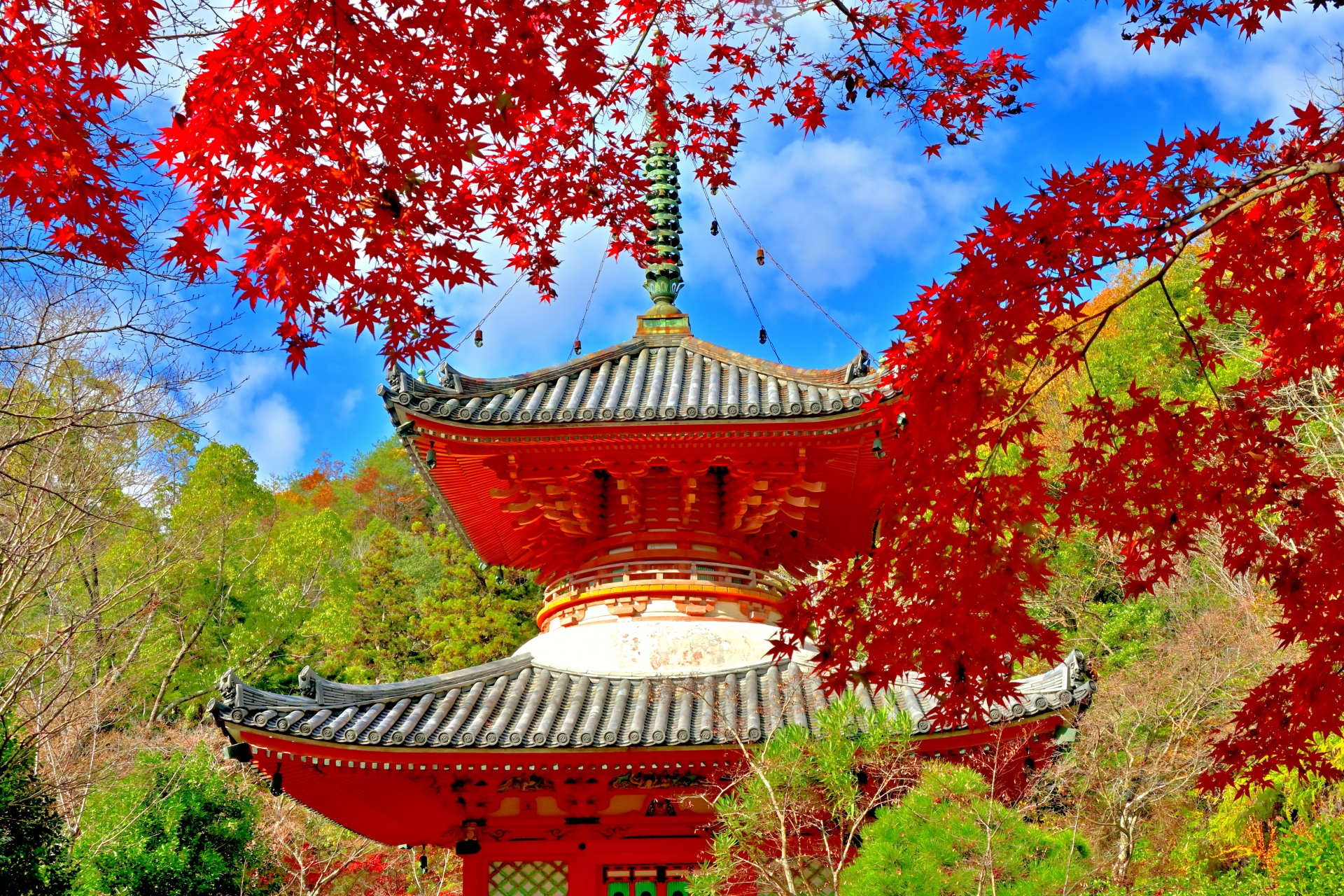 On the outskirts of Hiroshima, you can find Mitaki-Dera Temple, which is a peaceful and calm retreat from the city's activity. The temple is surrounded by abundant greenery and has a beautiful walking trail that runs through the forest and along a gorgeous stream. 
The temple's main hall, which dates from the 9th century, is a designated National Treasure of Japan and contains several impressive statues and carvings. Visitors can also enjoy tea and snacks at the temple's tea house.
Mazda Museum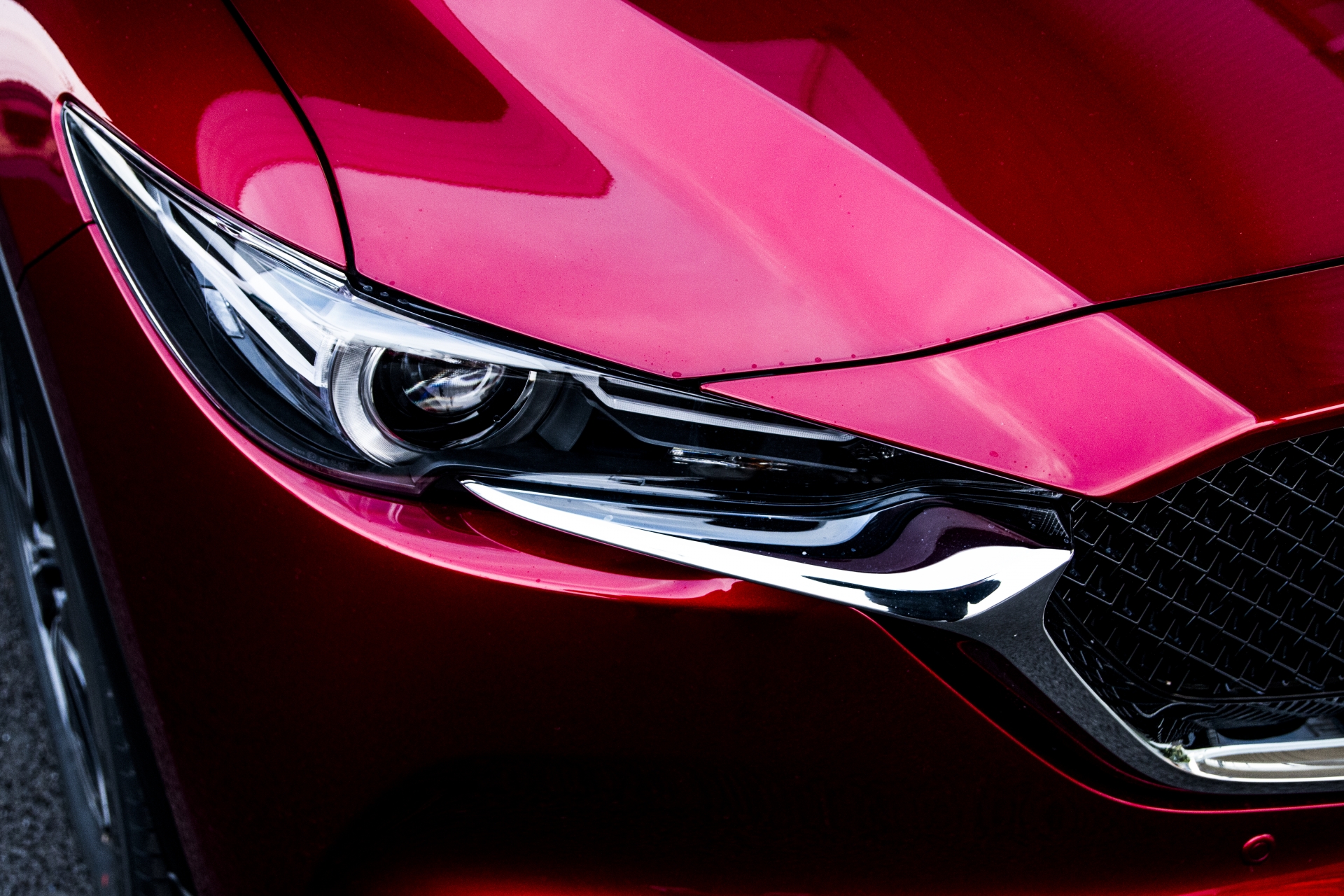 The Mazda Museum displays the car manufacturer's technological advancements and historical achievements. Visitors can learn about the history of the company, from its beginnings to its current position as a top automaker, by taking a guided tour.
Also, some exhibitions showcase Mazda's historical vehicles throughout the years.
One of the highlights of the museum is the opportunity for visitors to see the assembly process of Mazda cars.
https://www.mazda.com/en/about/museum/
Miyajima Island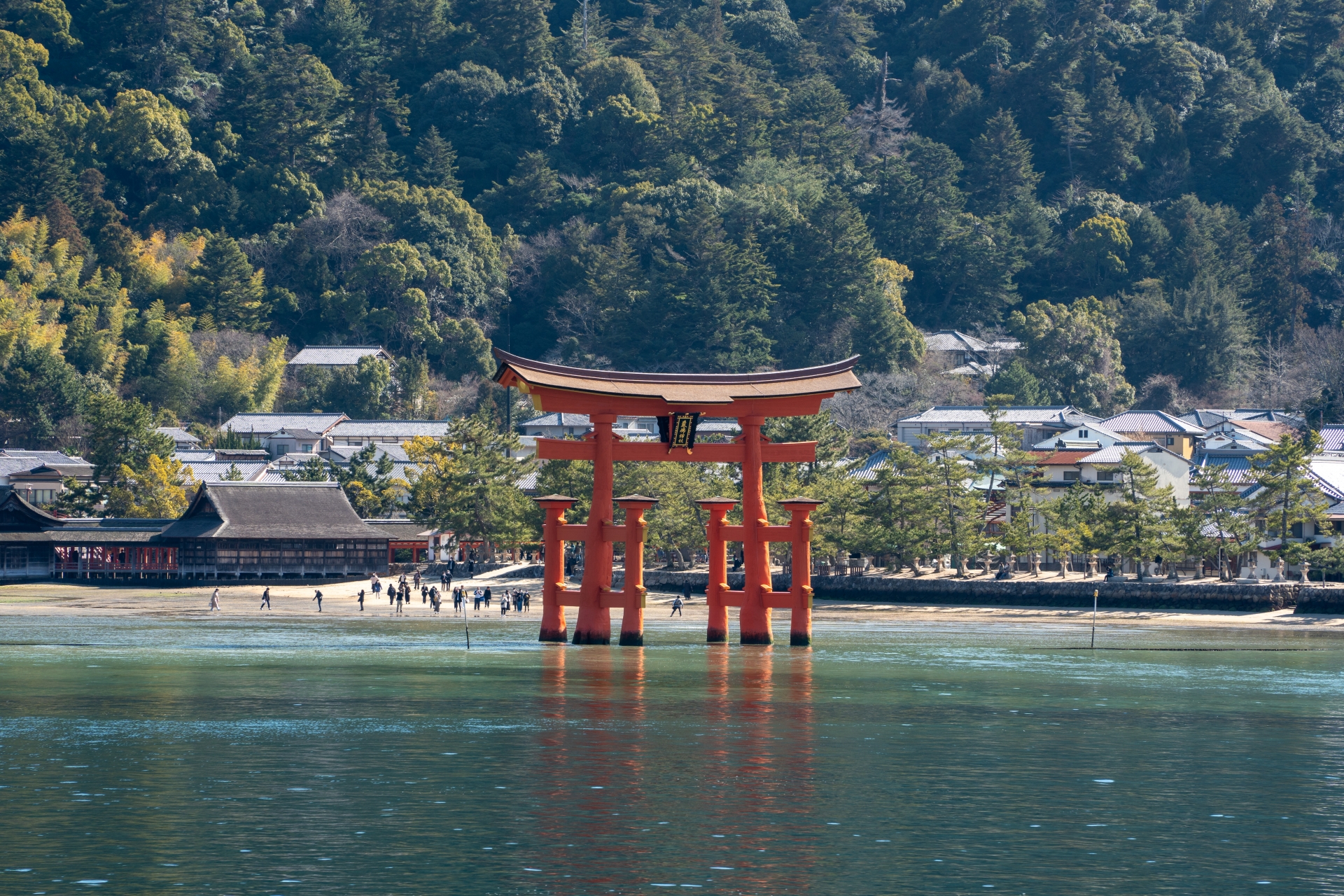 Miyajima Island, also called Itsukushima Island, is a small island in Hiroshima Bay that may be reached by ferry. It is well-known for its recognizable crimson torii gate, which is regarded as one of Japan's top three most picturesque sights and seems to float on the ocean during high tide. Moreover, Miyajima is home to many temples and shrines, notably Itsukushima Shrine, a UNESCO World Heritage Site. Whether hiking up Mount Misen, which provides sweeping views of the region or taking a stroll through the town's cobblestone alleyways, visitors may discover the island's breathtaking natural splendor. Miyajima Island shouldn't be missed if you visit Hiroshima.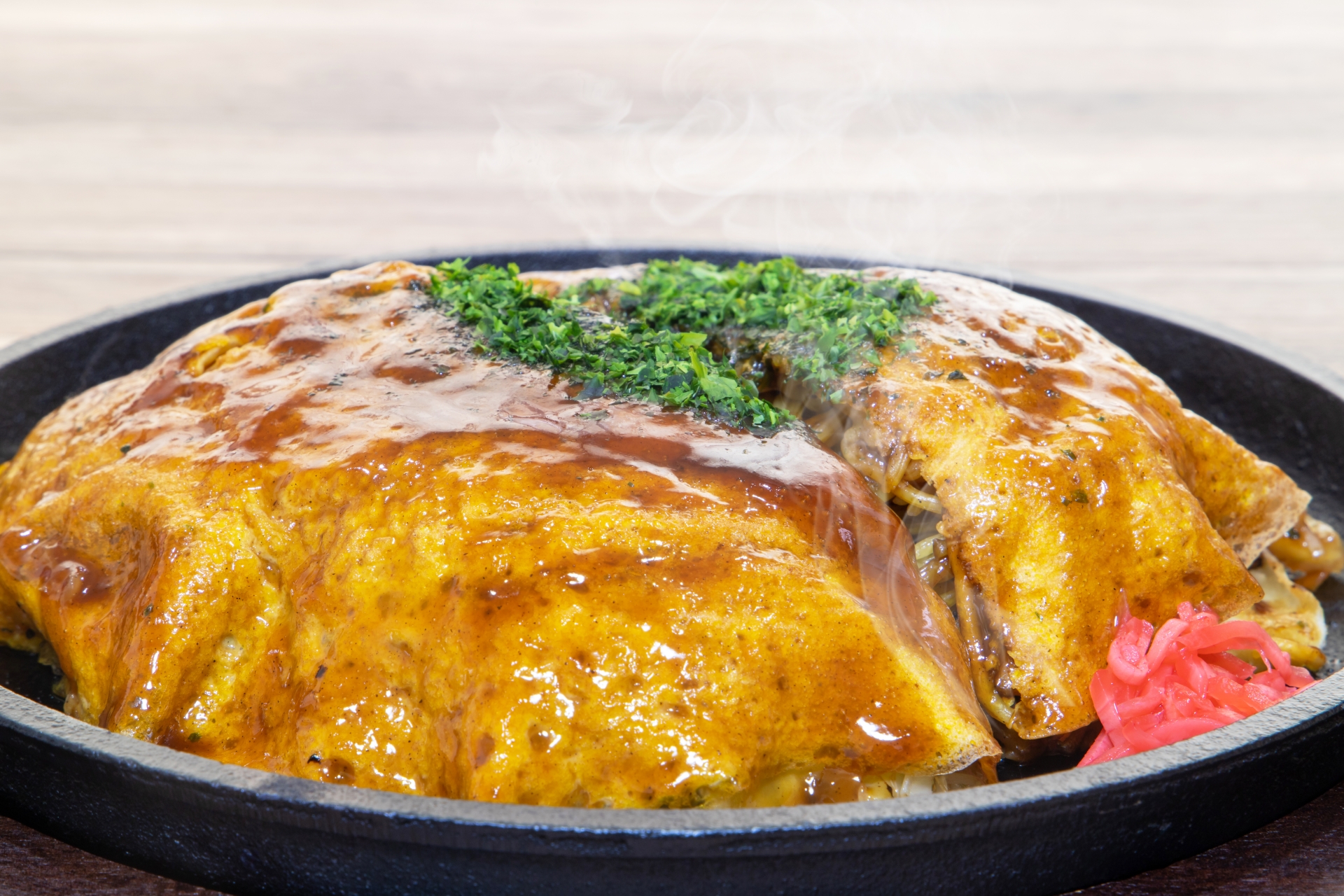 No trip to Hiroshima would be complete without tasting the local cuisine and learning about the city's food culture. From Hiroshima-style okonomiyaki and tsukemen to grilled oysters or momiji manjū, a sweet maple leaf-shaped cake typically filled with red bean paste, there is something to suit everyone's taste.
OkonomiMura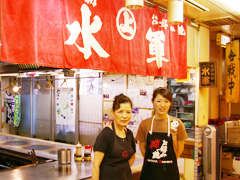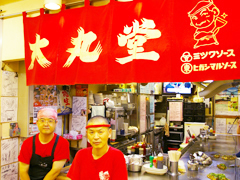 There are about 20 okonomiyaki restaurants in OkonomiMura. Expert chefs of okonomiyaki will cook it on the iron plate in front of you. Always crowded with tourists.
http://www.okonomimura.jp/foreign/english.html