Takayama is a picturesque city located in Gifu Prefecture, nestled in the heart of the Japanese Alps. With a history that dates to the 16th century, it is frequently called "Little Kyoto" due to its historic architecture and well-preserved alleys.
You can easily access Takayama from Tokyo by train or express bus. The journey takes about 5 or 6 hours.
As Takayama is a rather small city, we suggest you take one or two days at most for your visit before heading to Shirakawa-go, and then, if you have time, finish your stay by going to Kanazawa and following our guide to must-see attractions.
→Exploring Kanazawa a guide to the top things to do
If you want to know what to do in Takayama, here is a list of the best spots to visit:
Takayama Old Town(三町伝統的建造物群保存地区)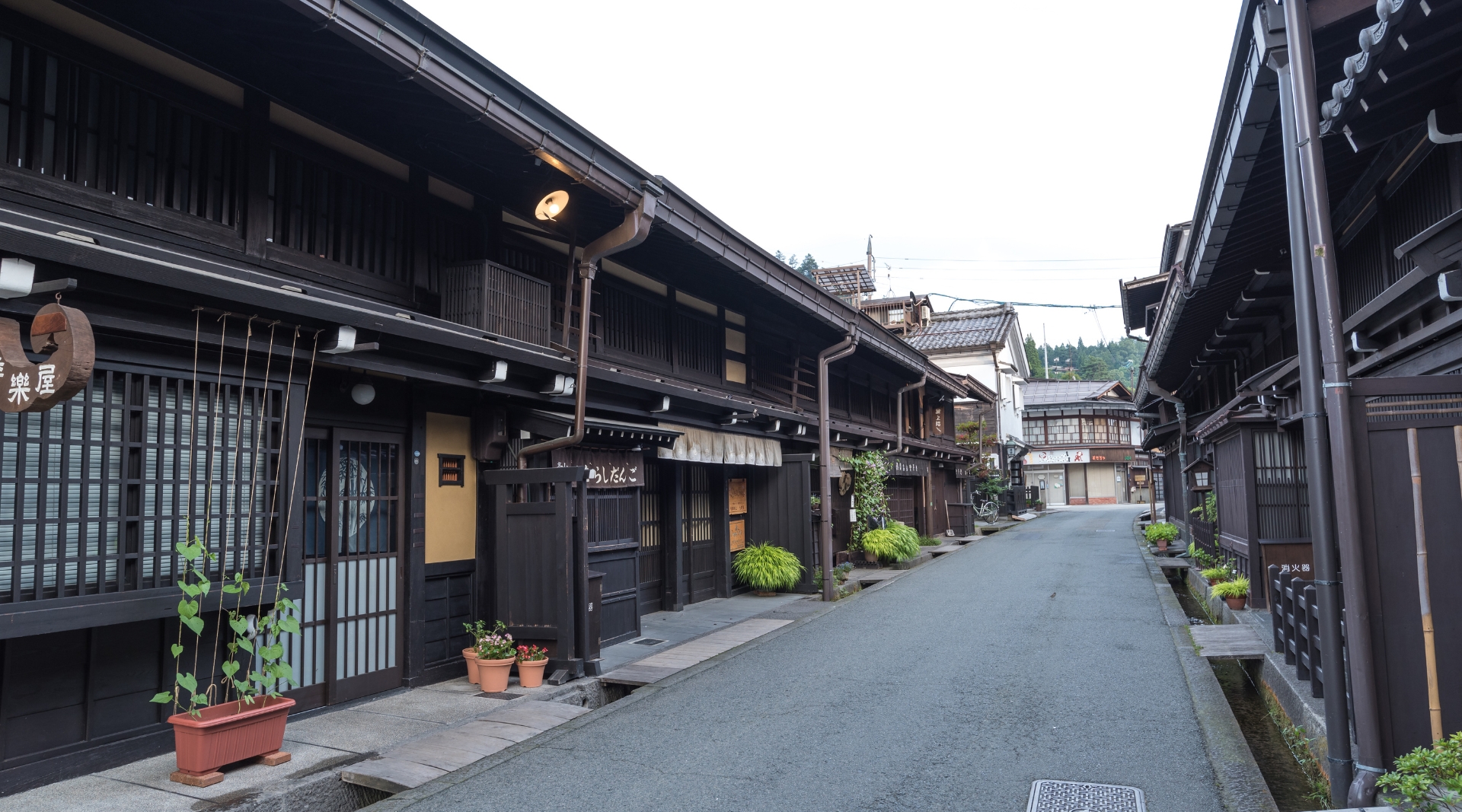 Takayama Old Town, also known as Sanmachi Suji, is a beautifully preserved historical area of ​​Takayama that has been around since the Edo period.
The Old Town features traditional wooden architecture, narrow streets, and a lively atmosphere. There are many shops and restaurants within the district offering local handicrafts, snacks, and souvenirs.
https://www.hida.jp/english/touristattractions/takayamacity/historyandculture/4000153.html
Hida Folk Village(飛騨の里)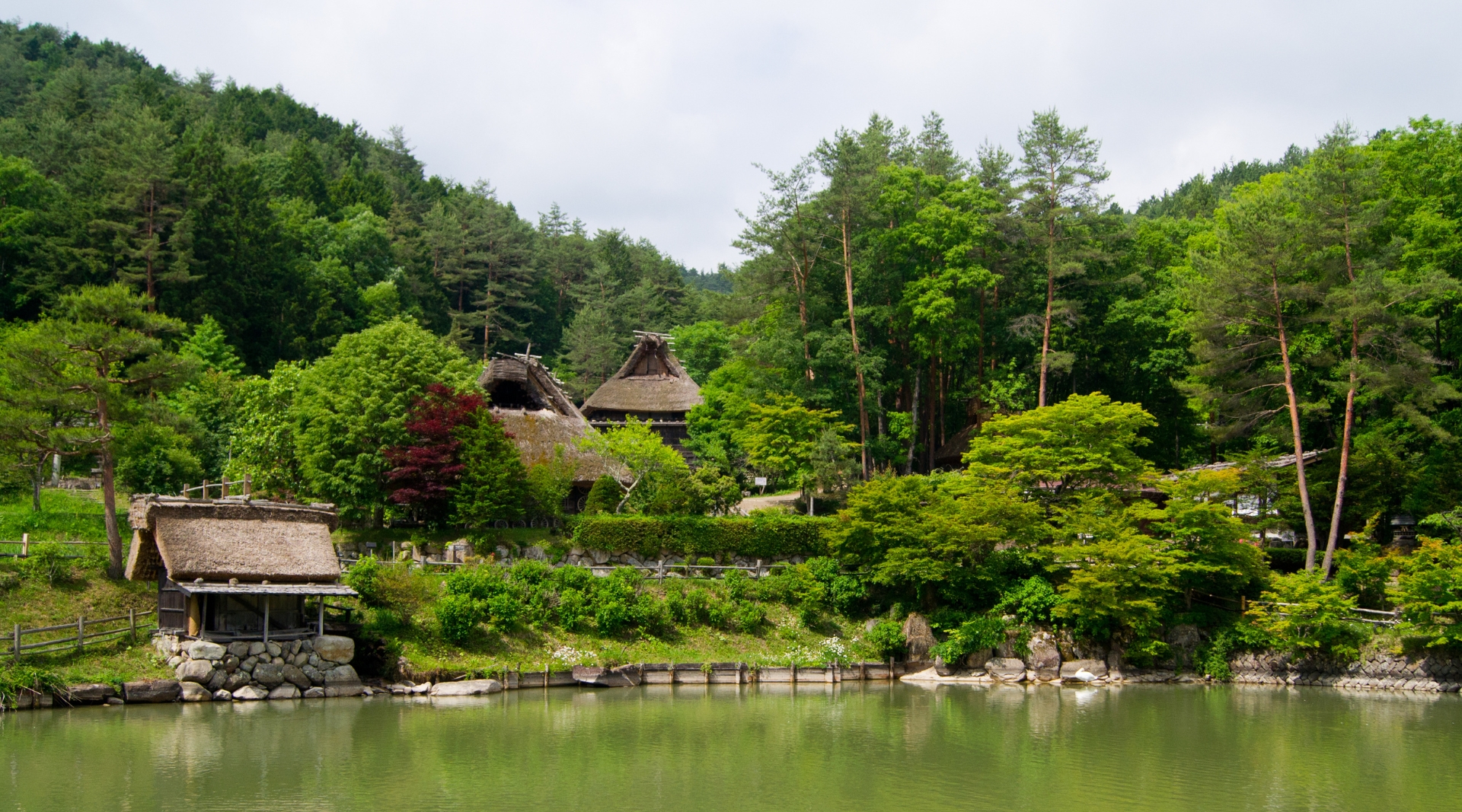 Hida Folk Village or Hida no Sato is a one-of-a-kind open-air museum on Takayama's outskirts. It depicts the classic gassho-zukuri-style homes seen in the Hida region.
Over 30 thatched-roofed buildings transported from various parts of the Hida area can be seen by visitors. Among the different structures, we can see farmhouses and storehouses, as well as a shrine and a school. The village gives a peek into the daily lives of those who lived in these houses during the Edo period.
https://visitgifu.com/see-do/hida-folk-village/
Takayama Jinya(高山陣屋)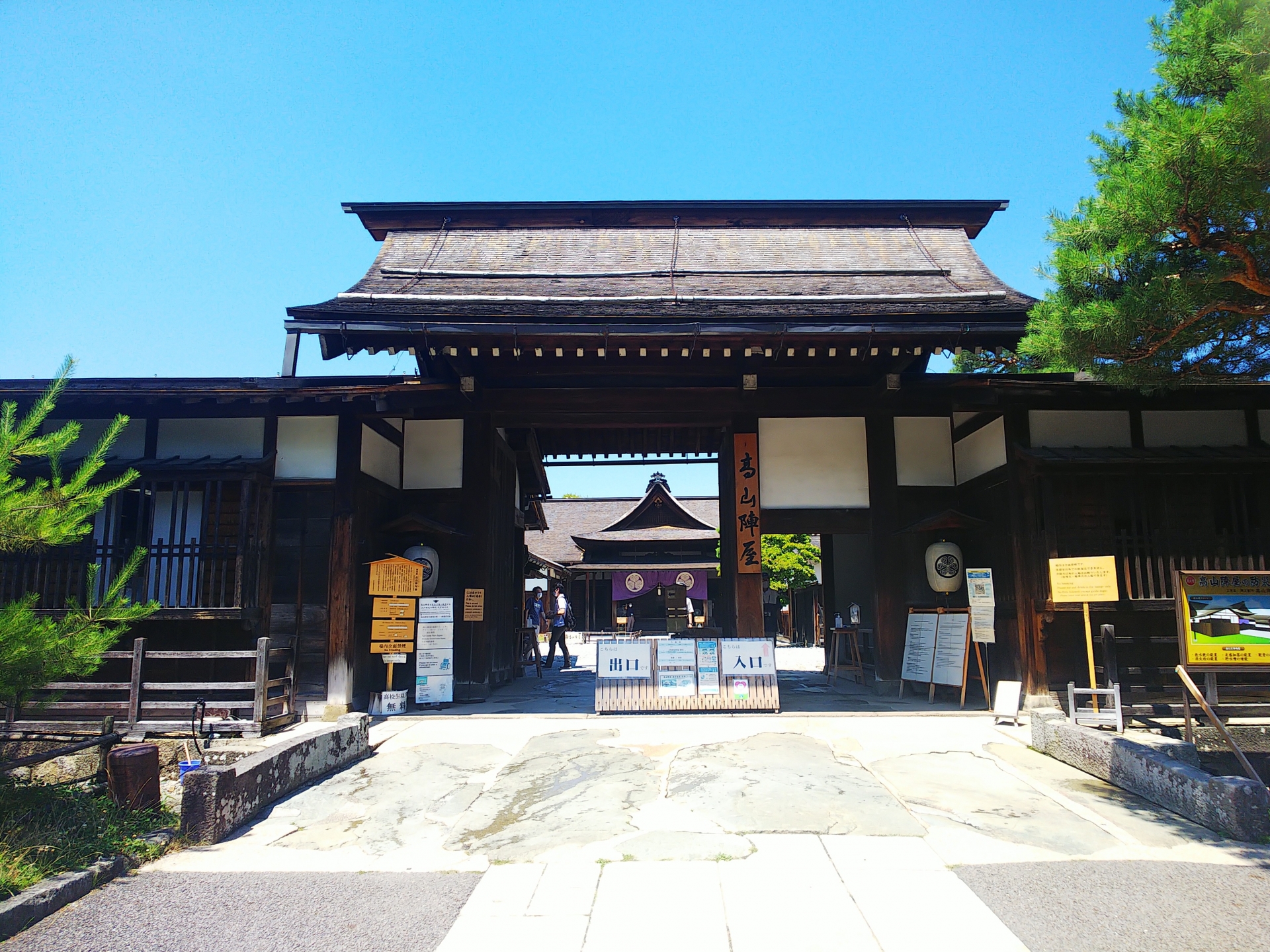 Takayama Jinya's structure served as both the governor's residence and a government office for the Tokugawa shogunate. Built in 1615, it remained in operation until 1969.
The site is now a museum where visitors can learn about the city's social and political background.
The structure has a variety of rooms, such as offices, meeting rooms, and housing quarters, as well as jails and interrogation rooms to wander through. The building, with its thatched roof and wooden architecture, is a one-of-a-kind and charming attraction in Takayama. 
Miyagawa Morning Market(飛騨高山宮川朝市)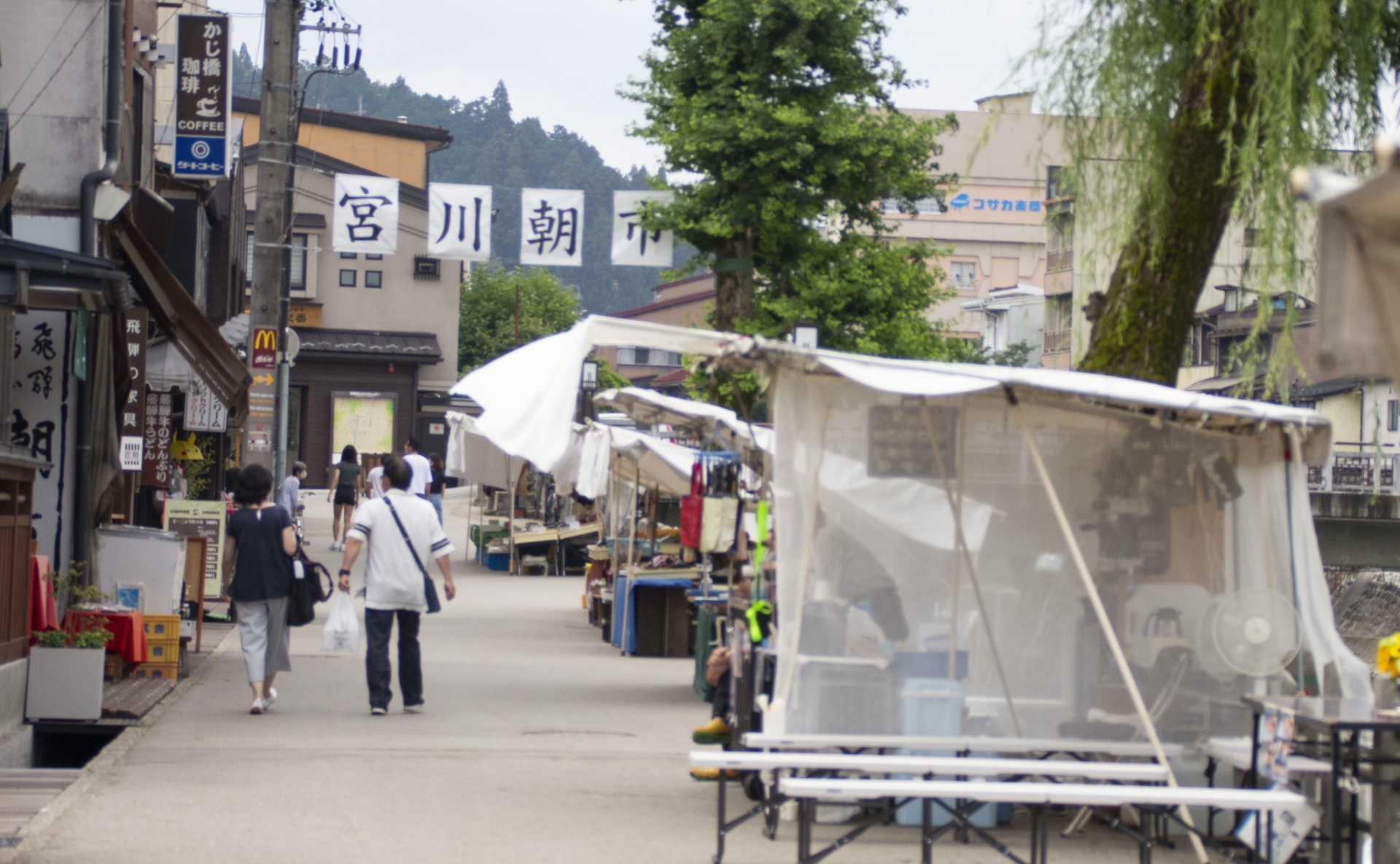 Takayama's Miyagawa Morning Market is a popular spot for both locals and tourists. It spans roughly 400 meters along the Miyagawa River, with over 50 merchants selling fresh vegetables, snacks, souvenirs, and handcrafted items. The market is open daily from early morning until midday, but the ideal time to visit is between 6:30 and 8:30 a.m. when the sellers are setting up and the atmosphere is lively.
https://www.asaichi.net/language/english.html
Shiroyama Park(城山公園)

Shiroyama Park is famous for its breathtaking views of the city and neighboring mountains. You can ride a cable car or climb up to the mountain's summit to experience the panoramic view of the Japanese Alps. Along the trip, there are shrines and temples that provide information about the local culture and history. During the cherry blossom season, the park is splendid when the trees bloom and create a magnificent pink canopy over the city.
https://www.hida.jp/english/touristattractions/takayamacity/nature/4000138.html
Sakurayama Hachiman Shrine(櫻山八幡宮)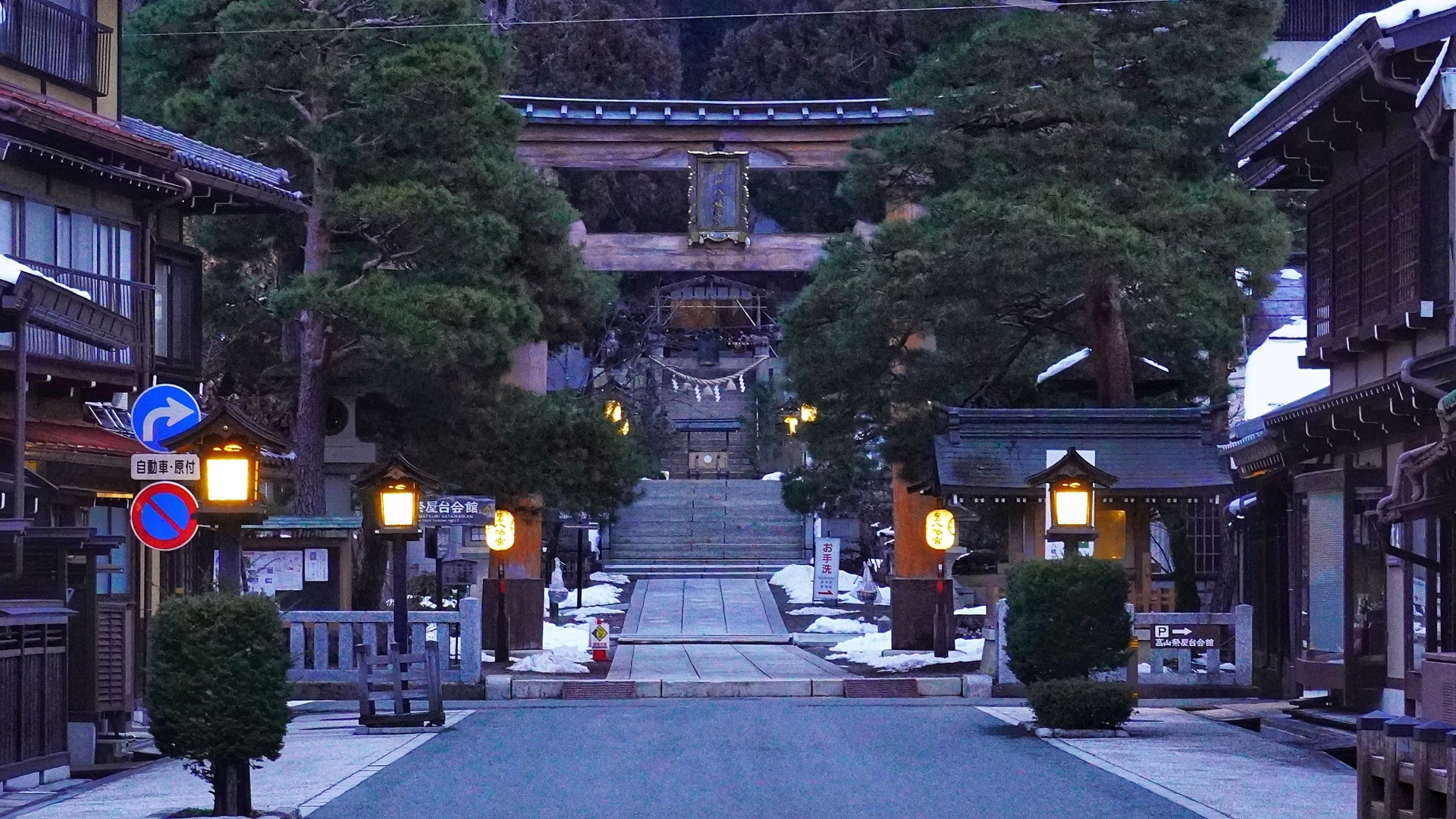 Sakurayama Hachiman is a Shinto shrine on a mountaintop with a view of Takayama. It is dedicated to Hachiman, the god of war and protection, and is thought to have been founded in the early 4th century.
The shrine's architecture is stunning, with the main hall displaying a lovely gabled roof covered with elaborate carvings.
The shrine's museum also has a collection of ancient swords, armor, and other artifacts. The spectacular view of Takayama and the nearby mountains from the top of the hill is one of the best aspects of visiting Sakurayama Hachimangu Shrine. 
The shrine is most frequently visited during the annual Takayama Festival, which takes place in spring and autumn and features large floats carried through the city streets. 
http://www.hidahachimangu.jp/english/ 
Takayama Festival Floats Exhibition Hall(高山祭屋台会館)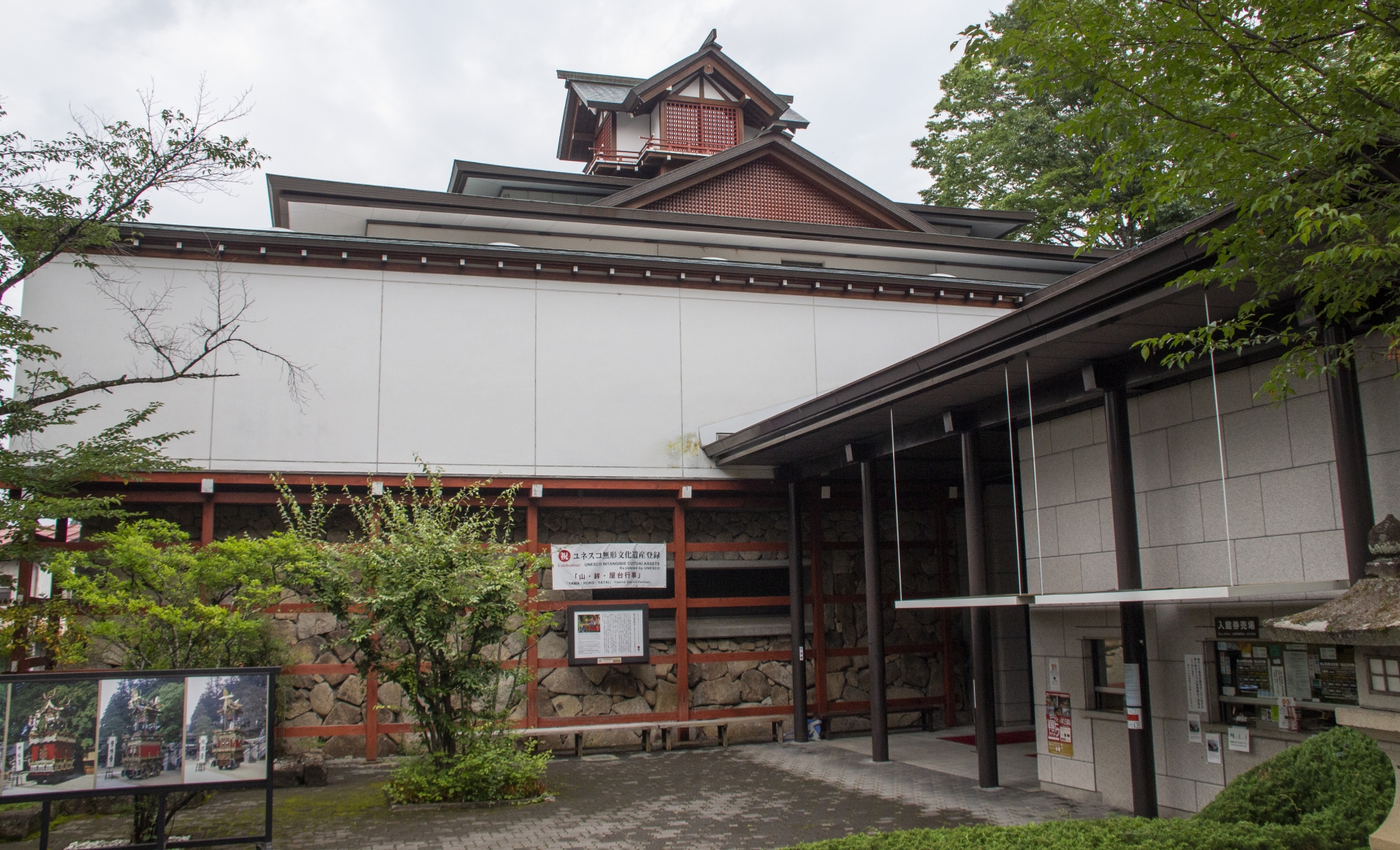 The Takayama Festival Floats Exhibition Hall, also known as the Yatai Kaikan, is a museum that displays traditional floats used in the Takayama Festival. The festival celebrated twice a year in the fall and spring, is one of Japan's most famous festivals, involving exquisitely constructed floats with complex carvings and traditional puppet acts. The exhibition gallery invites visitors to get up very close to these magnificent floats while learning about the festival's history and traditions. 
https://www.japan.travel/en/spot/1247/
Matsuri no Mori(まつりの森)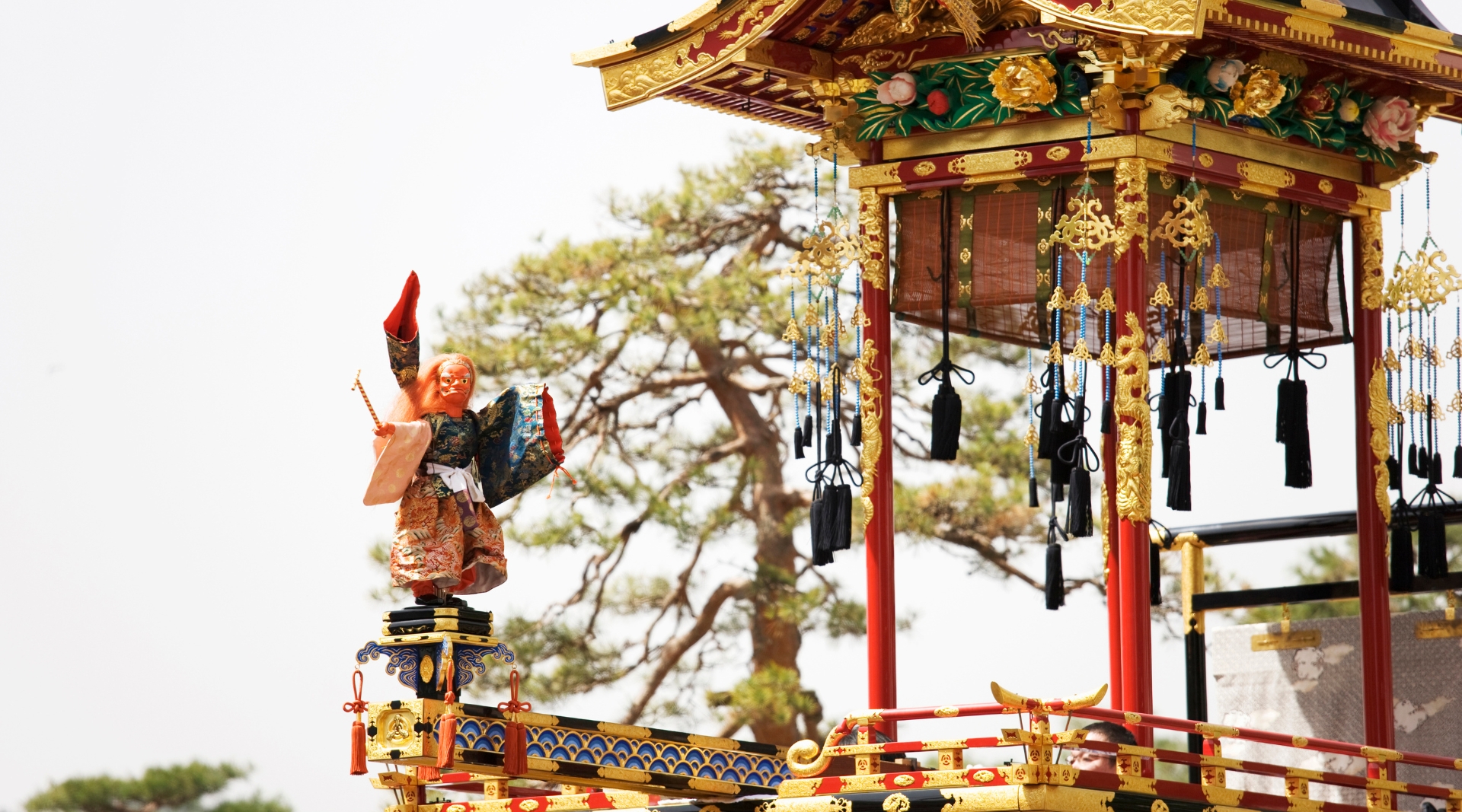 Matsuri no Mori is a museum that promotes Japanese festivals, called "matsuri" in Japanese. The museum houses a large collection of festival-related objects and offers visitors an authentic experience of Japanese festivals.
The exhibitions display festival floats that are artistically decorated with colorful textiles and carvings, as well as costumes, musical instruments, and masks. Matsuri no Mori also offers workshops where visitors can try their hand at traditional crafts and learn more about the delicate artistry that goes into crafting the festival floats. 
http://www.togeihida.co.jp/english/ 
Shinhotaka Ropeway(新穂高ロープウェイ)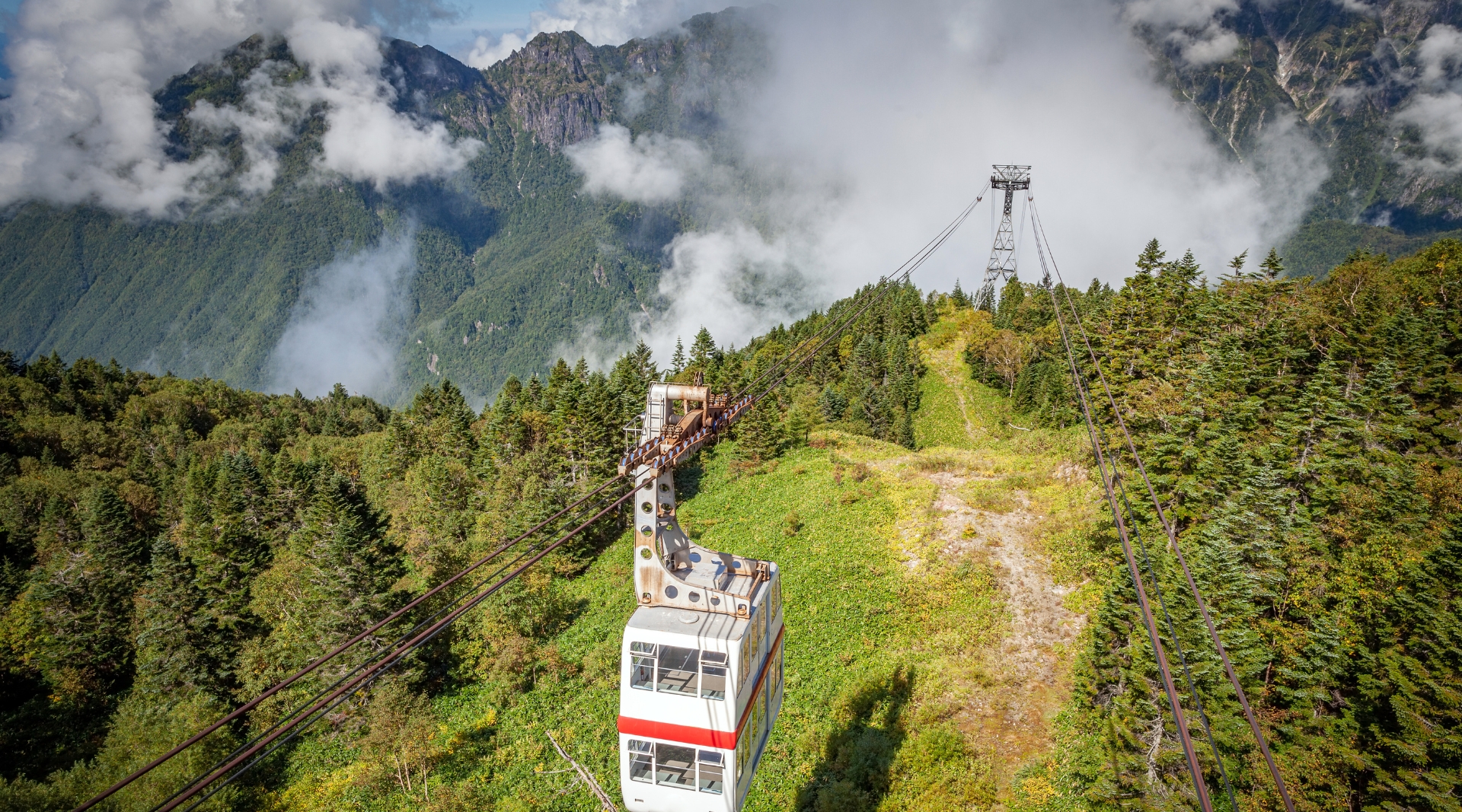 Shinhotaka Ropeway is a prominent tourist attraction in Takayama's Hida Mountains. The ropeway carries tourists to the observation deck at Mount Norikura's peak, where they may enjoy stunning views of the neighboring mountain range and valleys. You can ride the ropeway around the mountain or climb up or down the mountain. There are various stops along the journey with charming views, hiking paths, and restaurants offering local food. 
https://shinhotaka-ropeway.jp/en/info01/