Located between Kyoto and Nara, Uji is a small town that has been known for centuries as an important center for the cultivation and production of high-quality green tea.
Today, Uji is still closely tied to its tea traditions, with tea plantations and traditional tea houses, but it also features historic sites attesting to its significant past. 
Uji is a perfect side trip if you plan to travel to Kyoto or Osaka.
How to access Uji from Kyoto?
To access Uji from Kyoto, you can take the Nara Line from Tokyo station. The trip takes around 20 minutes and costs 240 yen.
Here are some sites that you don't want to miss during your visit to Uji:
Byodoin Temple(平等院)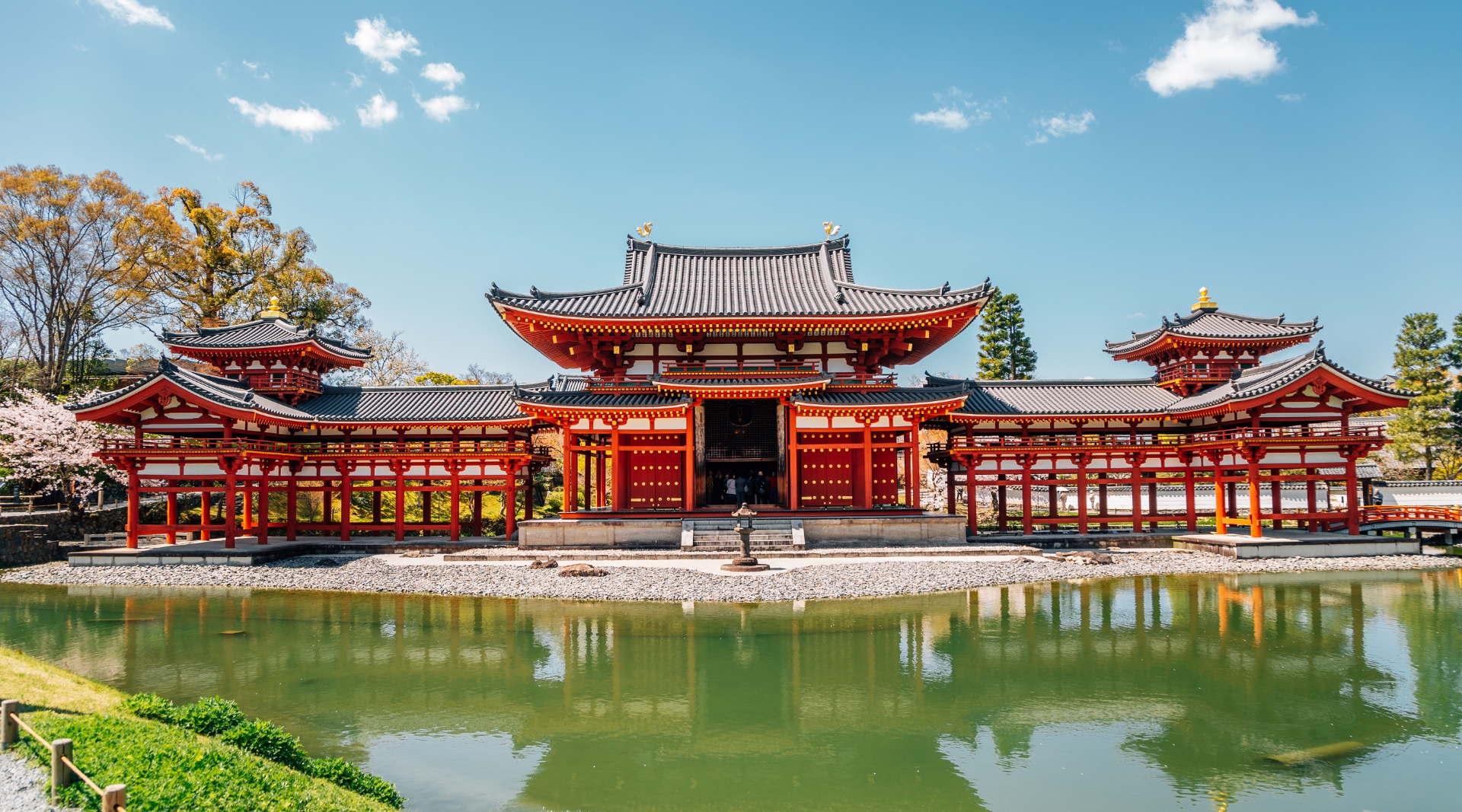 Byodoin was originally built as a villa for the Fujiwara clan and was converted to a temple in 1052.
The temple's main building is the Phoenix Hall, a UNESCO World Heritage Site that houses the famous Amida Buddha.
The temple's beautiful gardens, including a large pond that picturesquely reflects the Phoenix Hall, provide a quiet and peaceful setting for contemplation and relaxation.
Ujigami Shrine(宇治神社)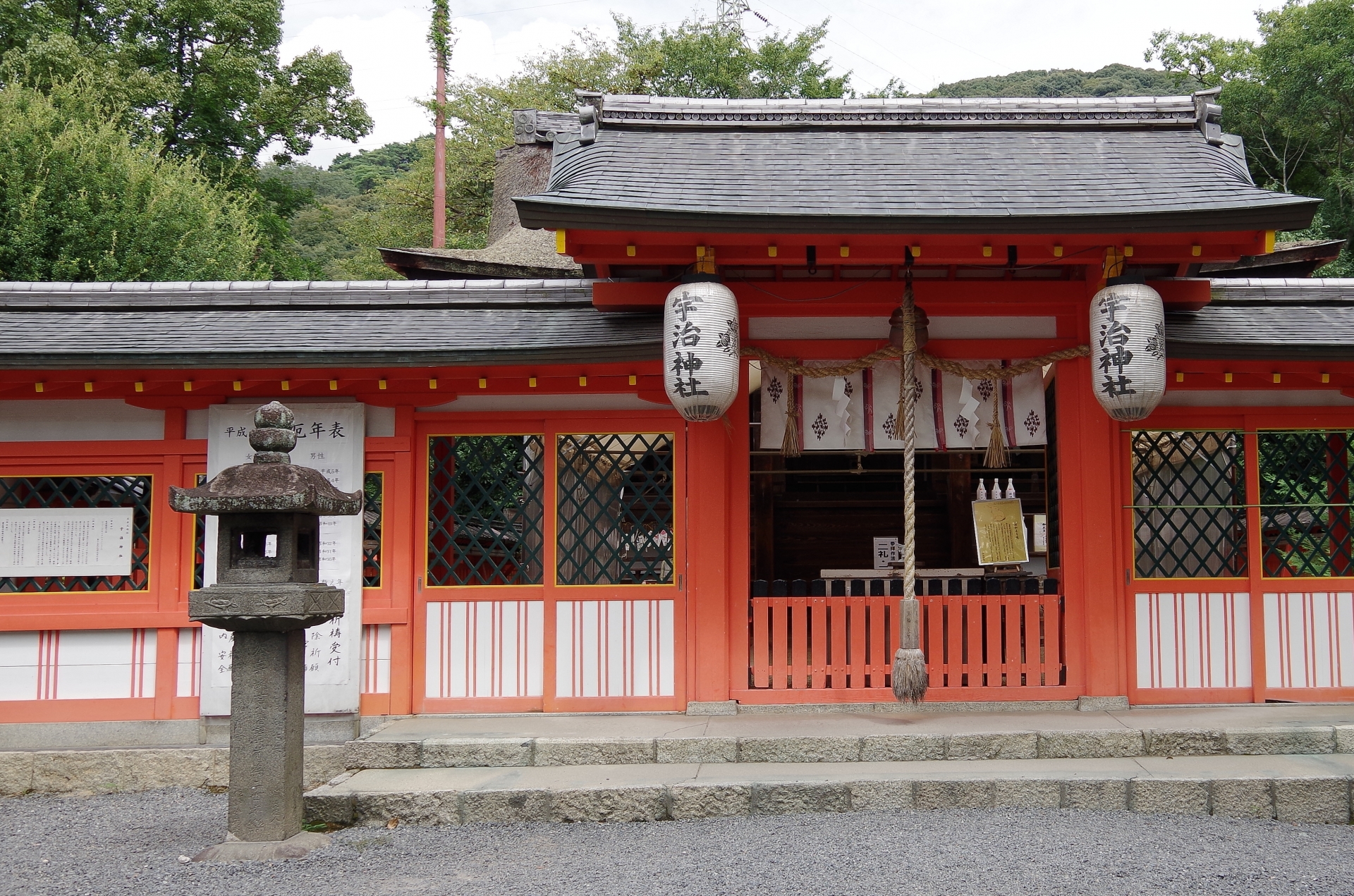 Ujigami Shrine is the oldest shrine in Japan, dating from the 11th century. In 1994, it was declared a UNESCO World Heritage Site.
The main hall features a distinctive architectural style from the early Heian period.
Ujigami Jinja | Discover Kyoto
Uji Bridge(宇治橋)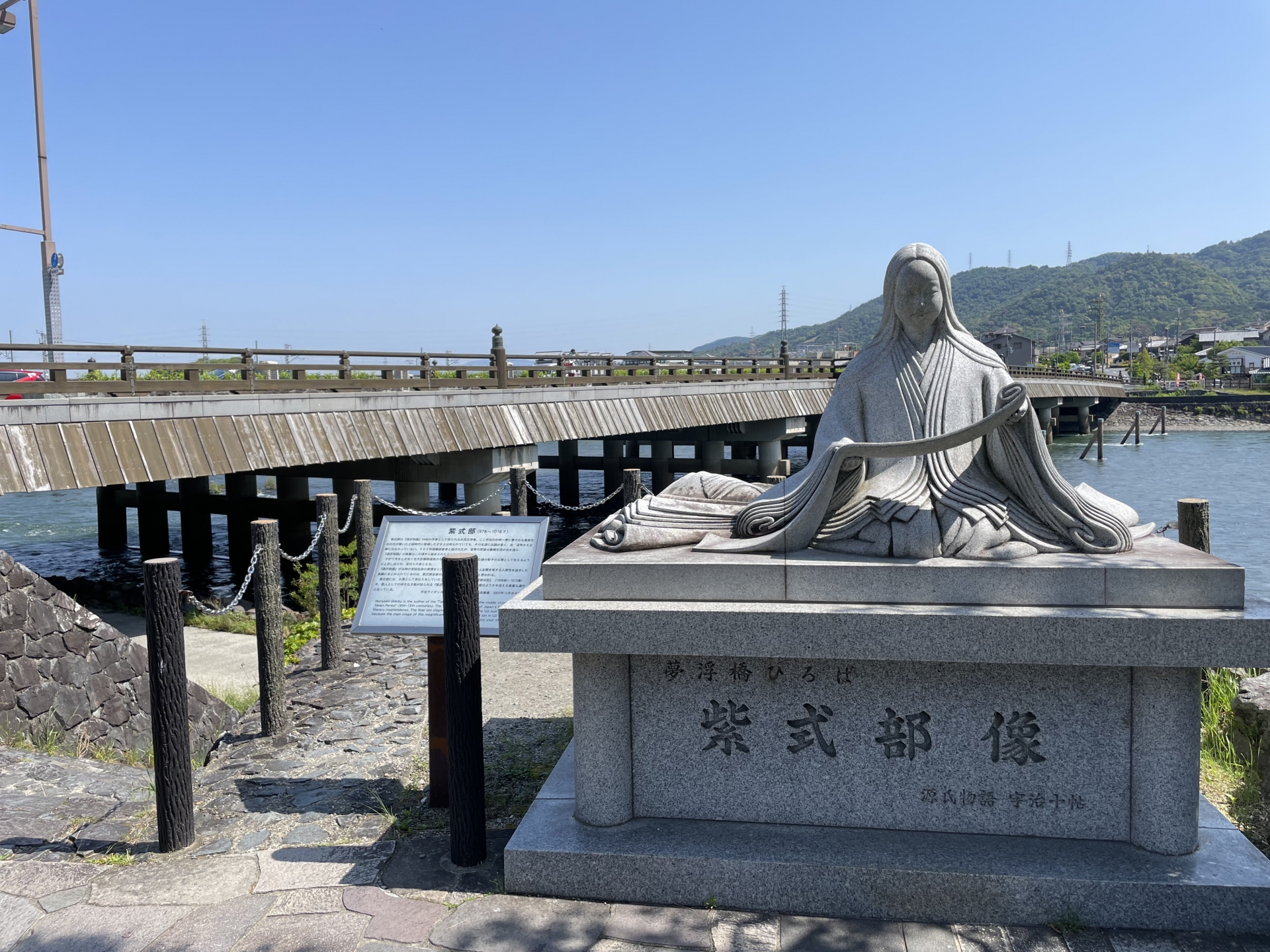 Uji Bridge was built in 646 by Doto, a monk at Nara's Gangoji Temple, making it one of Japan's three most ancient bridges. It has been rebuilt numerous times over the years.
It is possible to observe the renowned Murasaki Shikibu Statue at the bridge's southern end. Murasaki Shikibu is a renowned female poet and writer of the Heian era. She is best known for the literary masterpiece "The Tale of Genji", which is regarded as a significant work of the 11th century. Murasaki Shikibu is seen in the statue sitting down and holding a brush and scroll, signifying her literary accomplishments and creative genius.
Uji bashi Bridge – Kyoto Uji Sightseeing Map
Mampuku-ji Temple(萬福寺)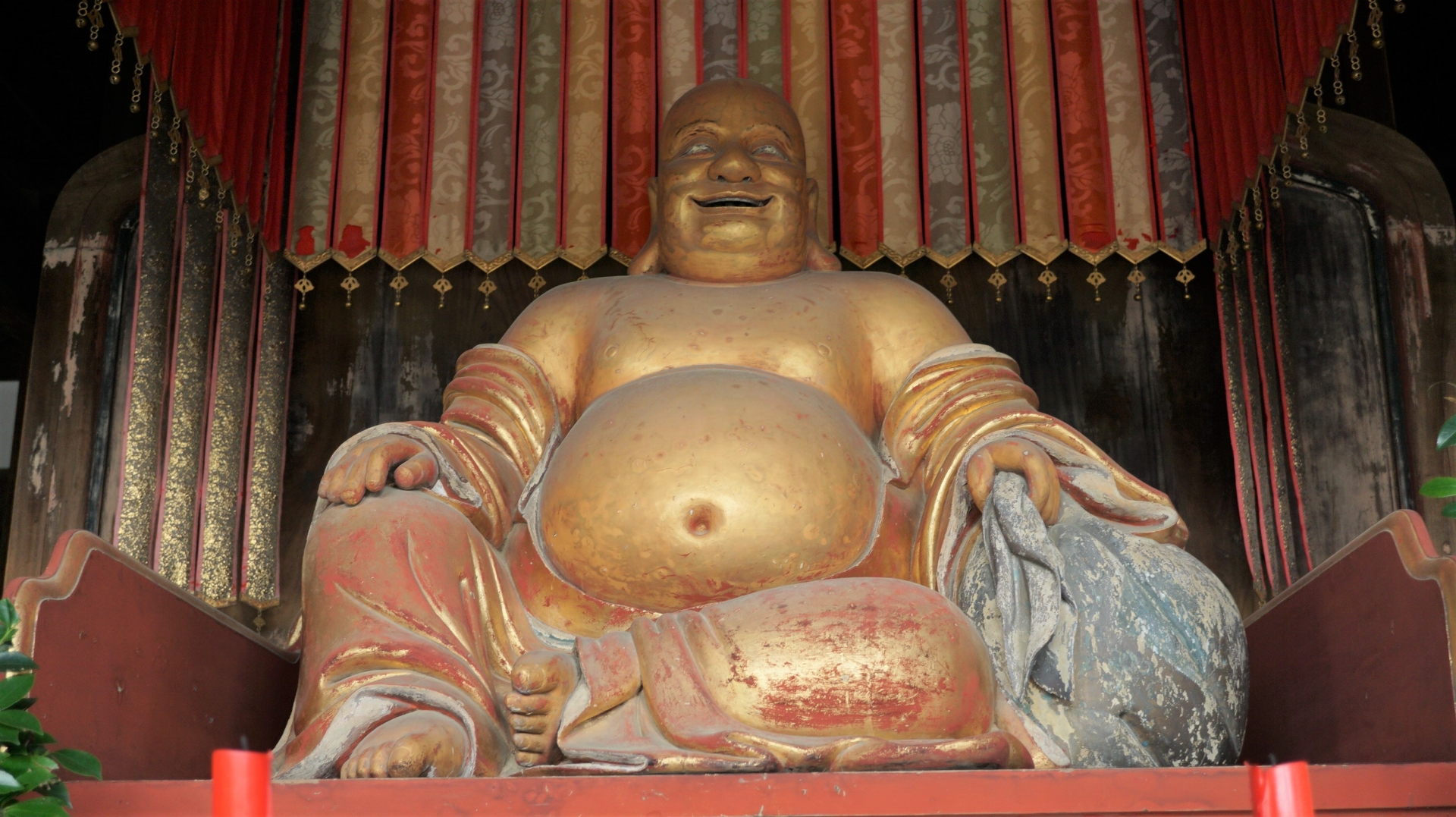 Mampuku-ji Temple is the head temple of the Obaku Zen sect, built in the style of China's Ming Dynasty in 1661.
The temple is modeled after the Wanfu Temple on Huangbo Mountain in Fuzhou, China, and was founded by a Chinese monk, Yinyuan Longqi, known in Japanese as Ingen Ryuki.
Obaku-san Manpuku-ji Temple in Kyoto
Mimurotoji Temple(三室戸寺)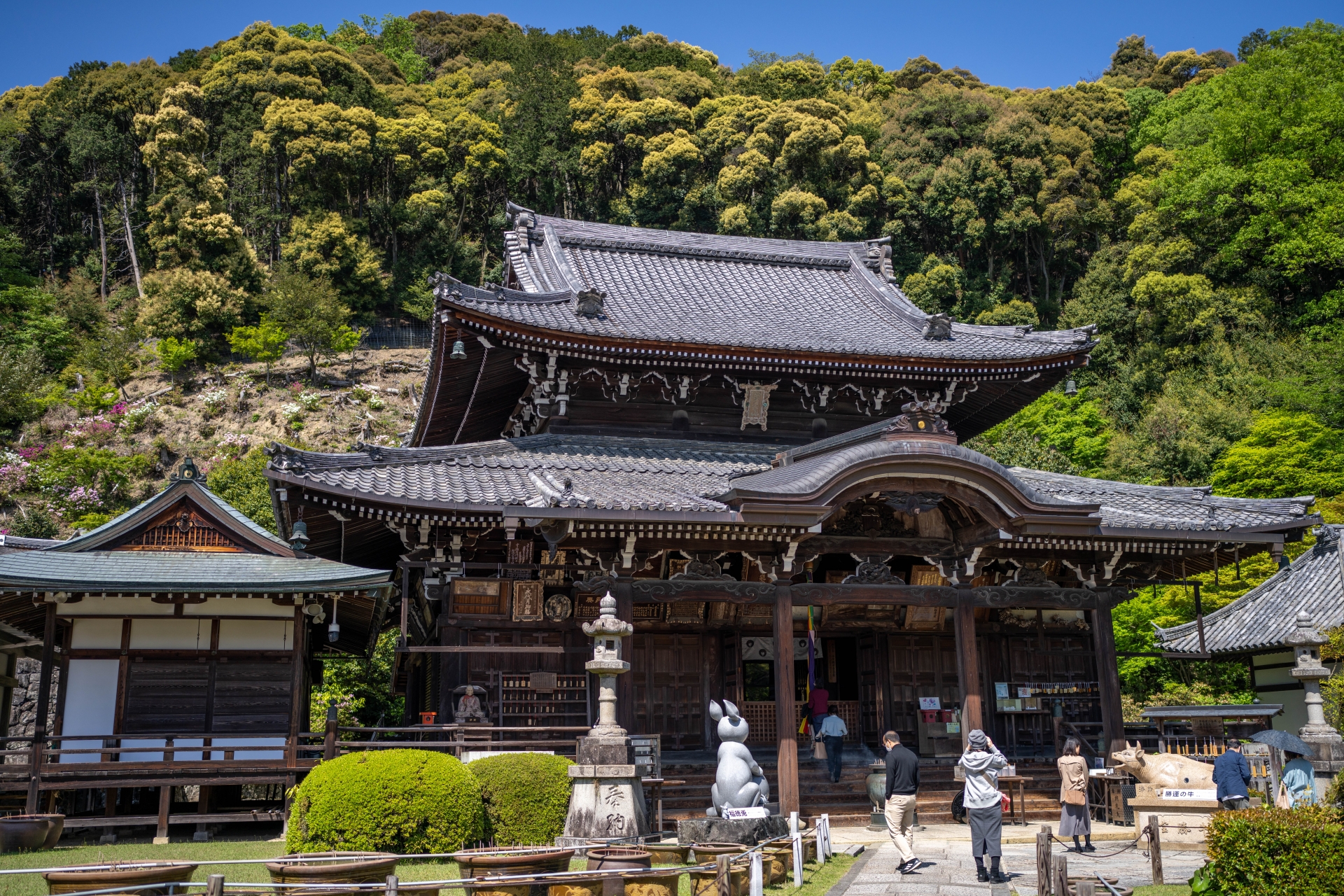 Mimurotoji Temple, also known as the "flower temple," was founded about 1200 years ago by Emperor Konin. It is a special head temple of the Honzan Shugen Sect.
It is particularly well known for its flower gardens, where visitors can enjoy the beauty of nature in every season.
The temple also features a three-story pagoda, an Amida Buddha hall, and a statue of a local deity called Ugajin, supposed to bring good luck.
Mimuroto-ji Temple | Sightseeing Spots | Another Kyoto Official Travel Guide
Koshoji Temple(興聖寺)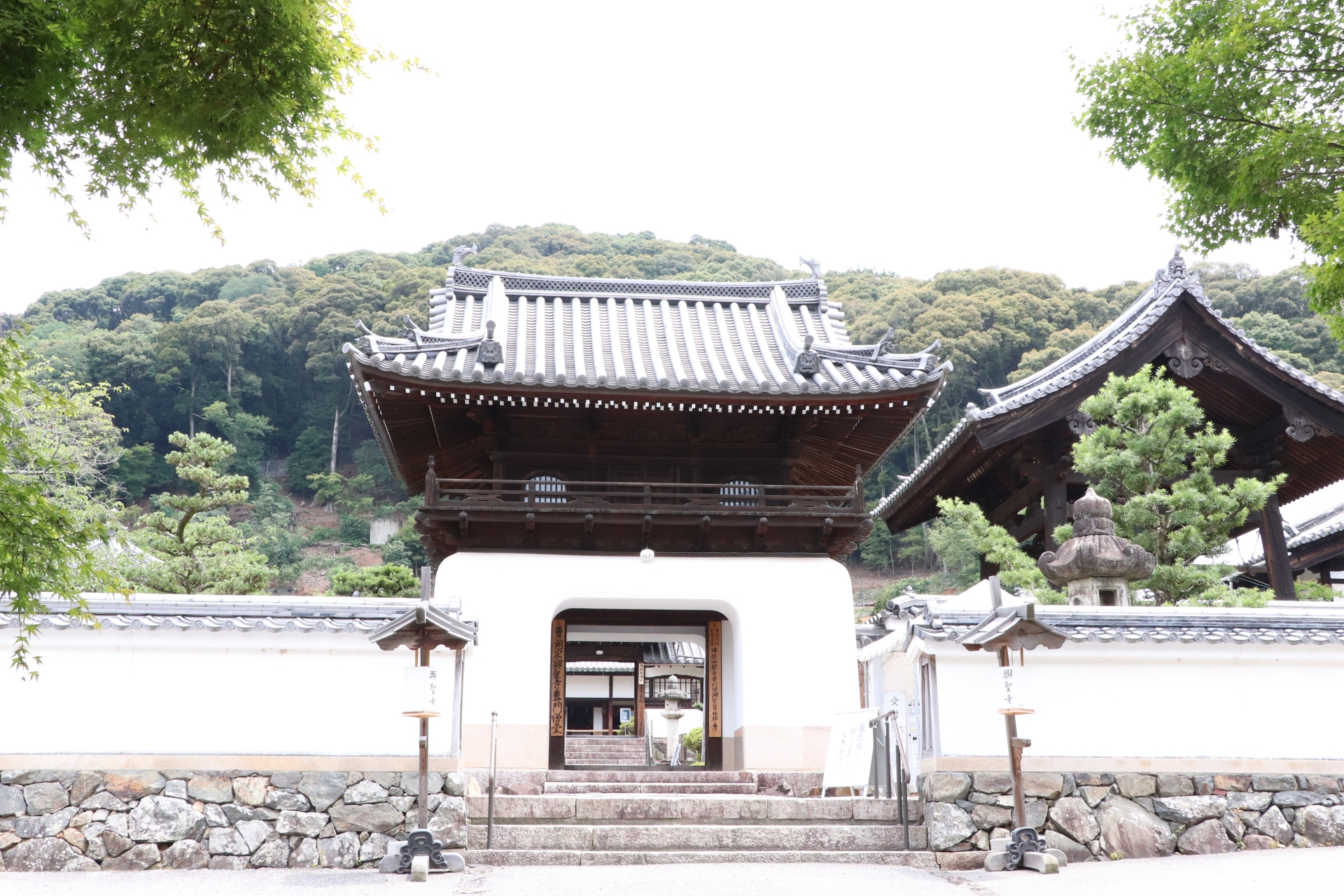 This is the first Soto Zen temple in Japan, founded in 1233 by Dogen Zenji when he returned to Japan from China. Originally built in Kyoto, it was relocated to Uji in 1648.
Koshoji Temple is known for its elegant architectural design, characterized by its wooden structures and traditional Japanese garden. The garden is meticulously landscaped, featuring seasonal flowers, moss-covered stone pathways, and a five-story stone pagoda.
Uji Tea(宇治茶)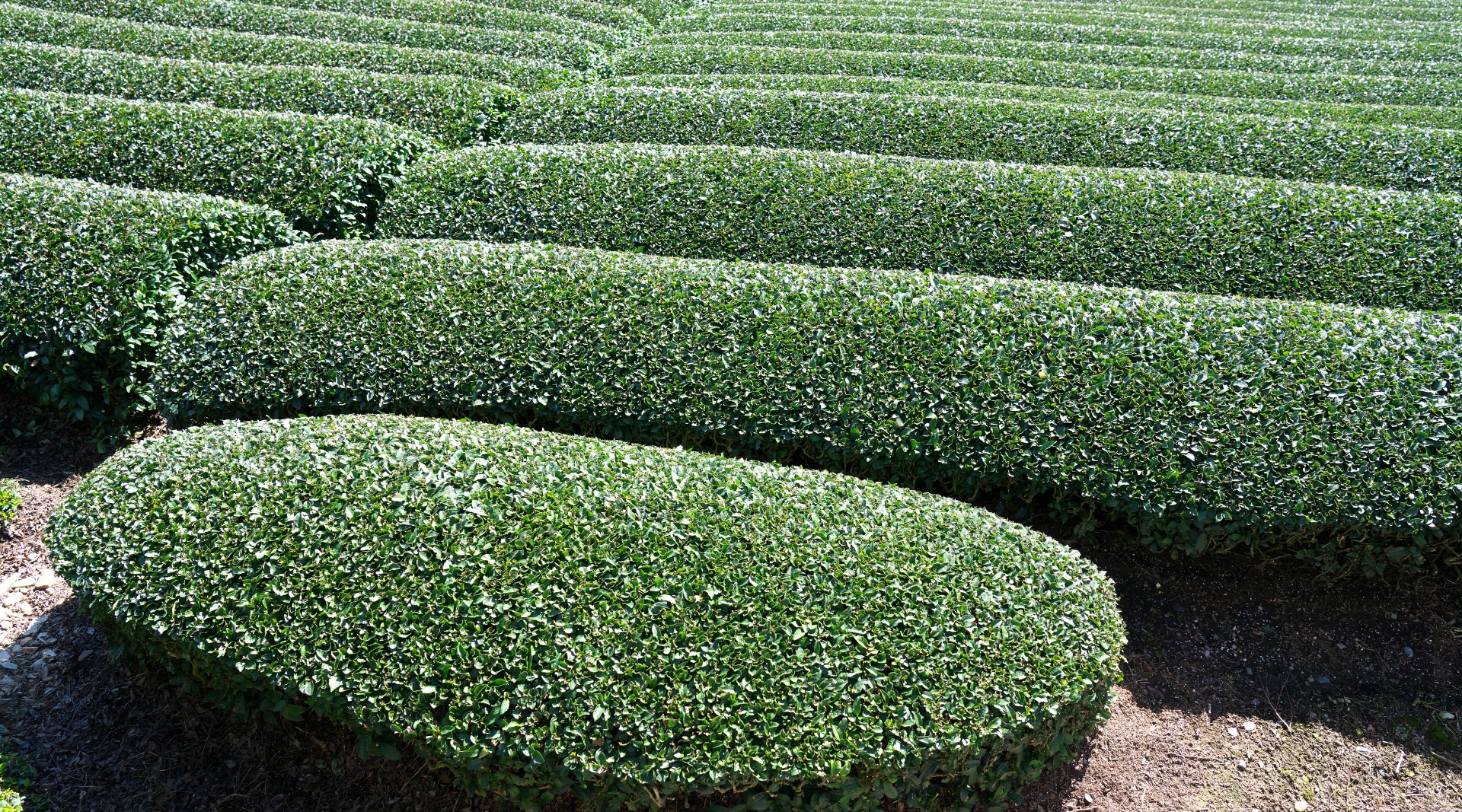 Uji is famous for its green tea production, especially matcha, which has been grown in the area for centuries. It is widely prized for its excellent quality and distinctive flavor thanks to the region's ideal climate, rich soil, and traditional growing methods. To guarantee that they meet the highest standards, tea leaves are carefully produced, picked, and processed.  
Numerous restaurants, cafés, and stores offer tourists the chance to taste Uji's famous tea in a variety of forms. Whether as a drink, in a dish, or as a sweet treat, you can enjoy the delicate aroma in many places around the city.
The Culture and History of Uji Tea
*Please note that the prices are subject to change. So please check the homepage of the locations when visiting.