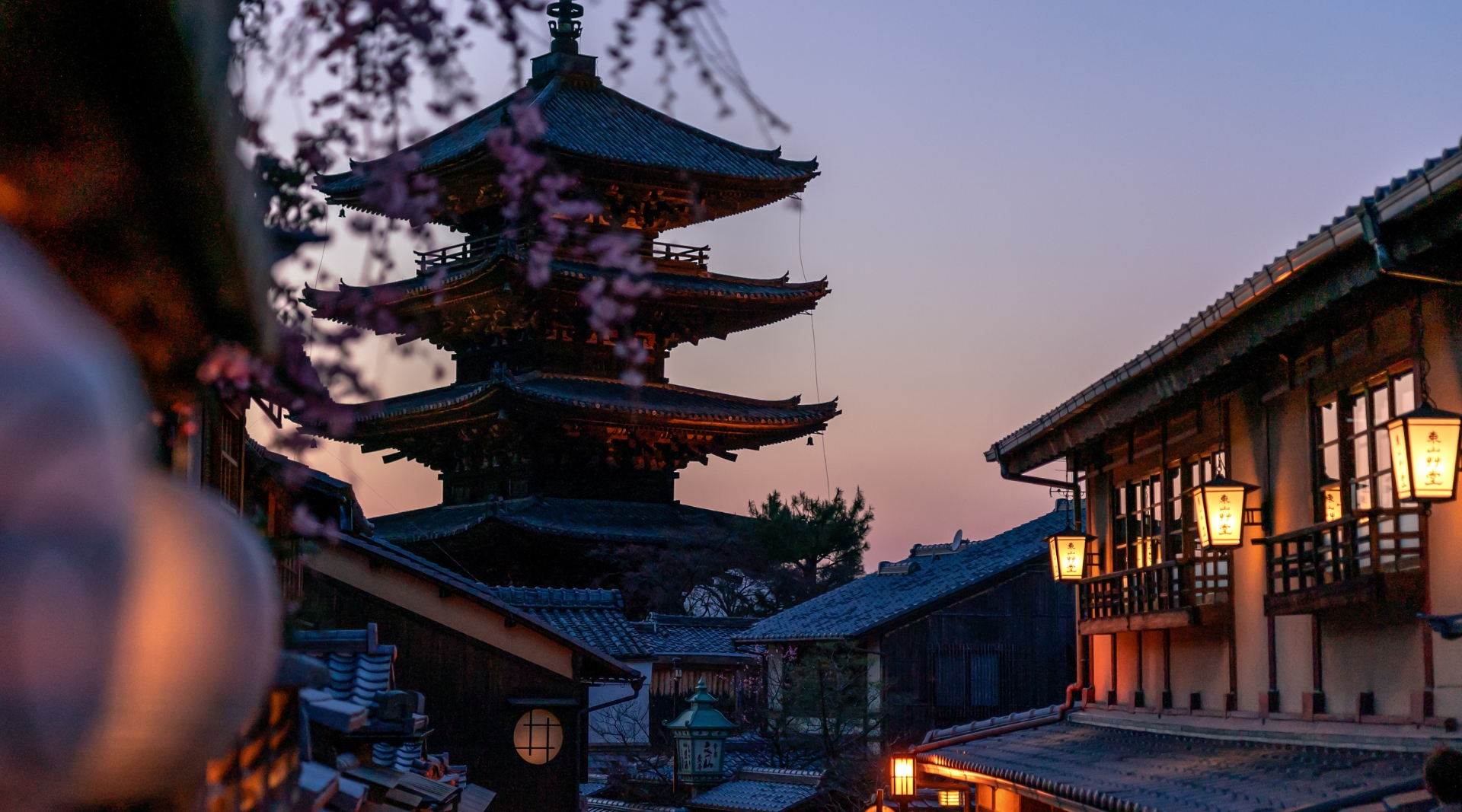 Kyoto is, nowadays, one of the most popular tourist cities in Japan. As the former capital of Japan, Kyoto has an old-fashioned charm that delights all visitors. The city is not only renowned for having over 2000 temples and shrines, but also for its gorgeous gardens, wooden houses, and charming cobbled streets.

From Tokyo, you can access Kyoto in less than 3 hours by taking the Shinkansen. If you're on a budget, there are also night buses that will take you there in about 8 hours for a small fee.
If you want to enjoy your visit fully, I'd advise you to stay at least 2 days, but if you can stay a bit longer, you should do so.

Once you get to Kyoto, follow this guide of must-see places to have a great time.
Kiyomizu-Dera Temple (清水寺)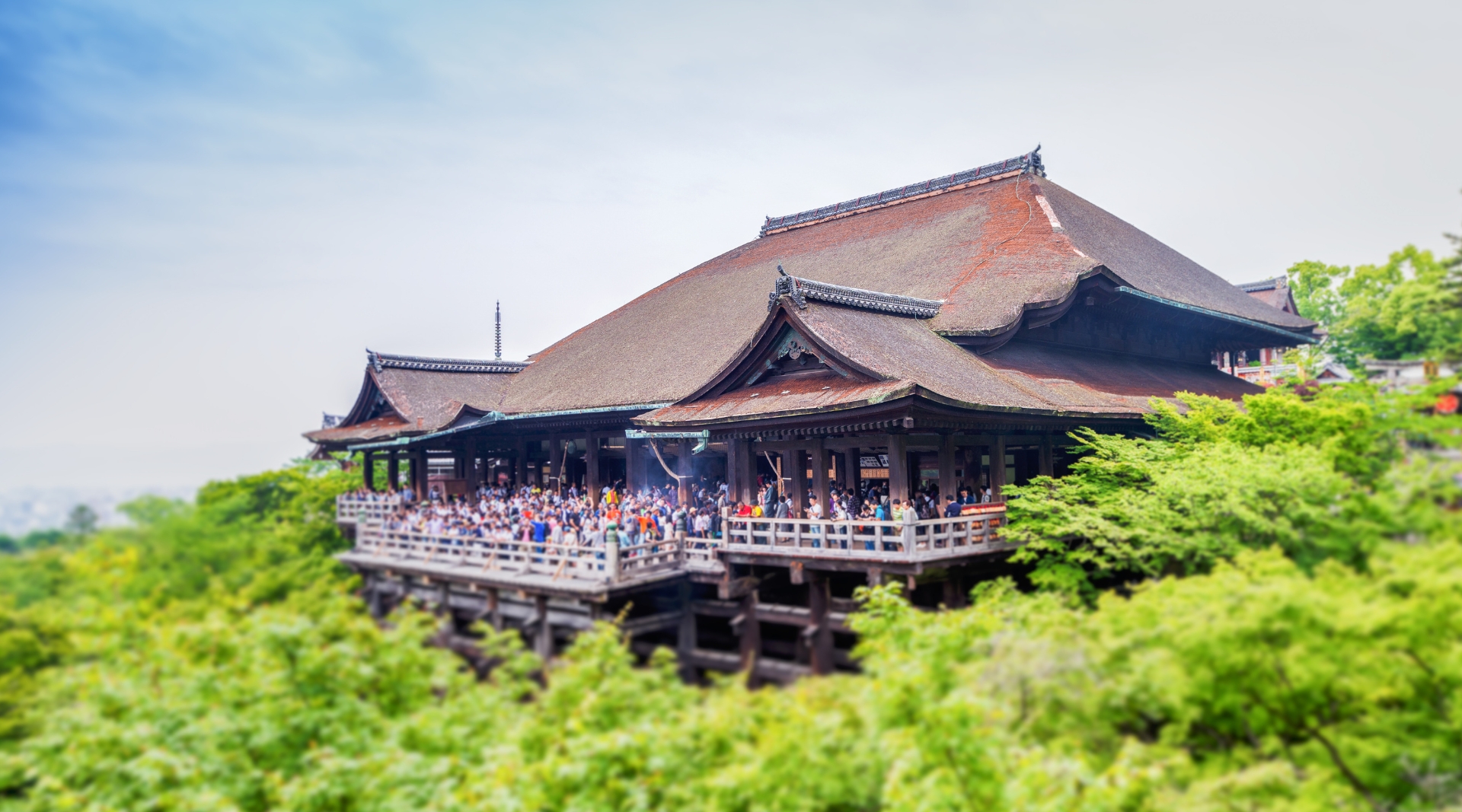 Kiyomizu-Dera was built in the 8th century and is one of the most popular temples in Japan. Part of its popularity comes from its main hall's wooden stage that extends 13 meters above the hillside, offering a great view of the site and the city in the distance.
Kiyomizu-dera is composed of several structures such as a beautiful three stories pagoda, the Otowa waterfall that would lengthen life and grant the wishes of people who drink its water, and a stunning bell tower constructed in 1596.
https://www.kiyomizudera.or.jp/en/visit/
Sannenzaka and Ninenzaka Streets (千年坂・二年坂)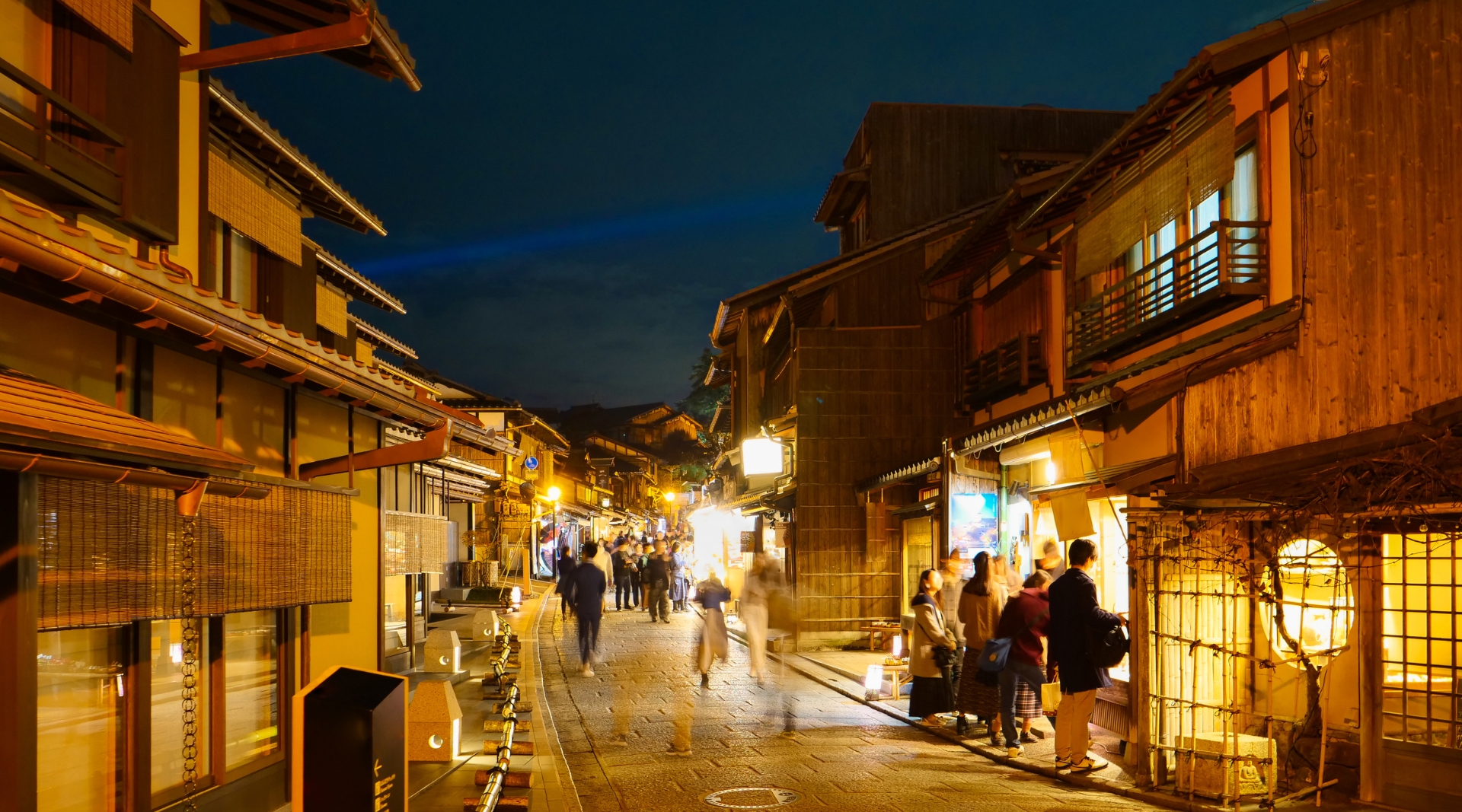 These traditional cobblestone streets lead up to Kiyomizu-Dera Temple. They are lined with traditional handcrafted souvenir shops, teahouses, and well-preserved wooden buildings. These streets are iconic and perfectly represent the atmosphere of ancient Kyoto. Take the time to stroll through these streets where time seems to have stopped.
Fushimi Inari Taisha Shrine(伏見稲荷大社)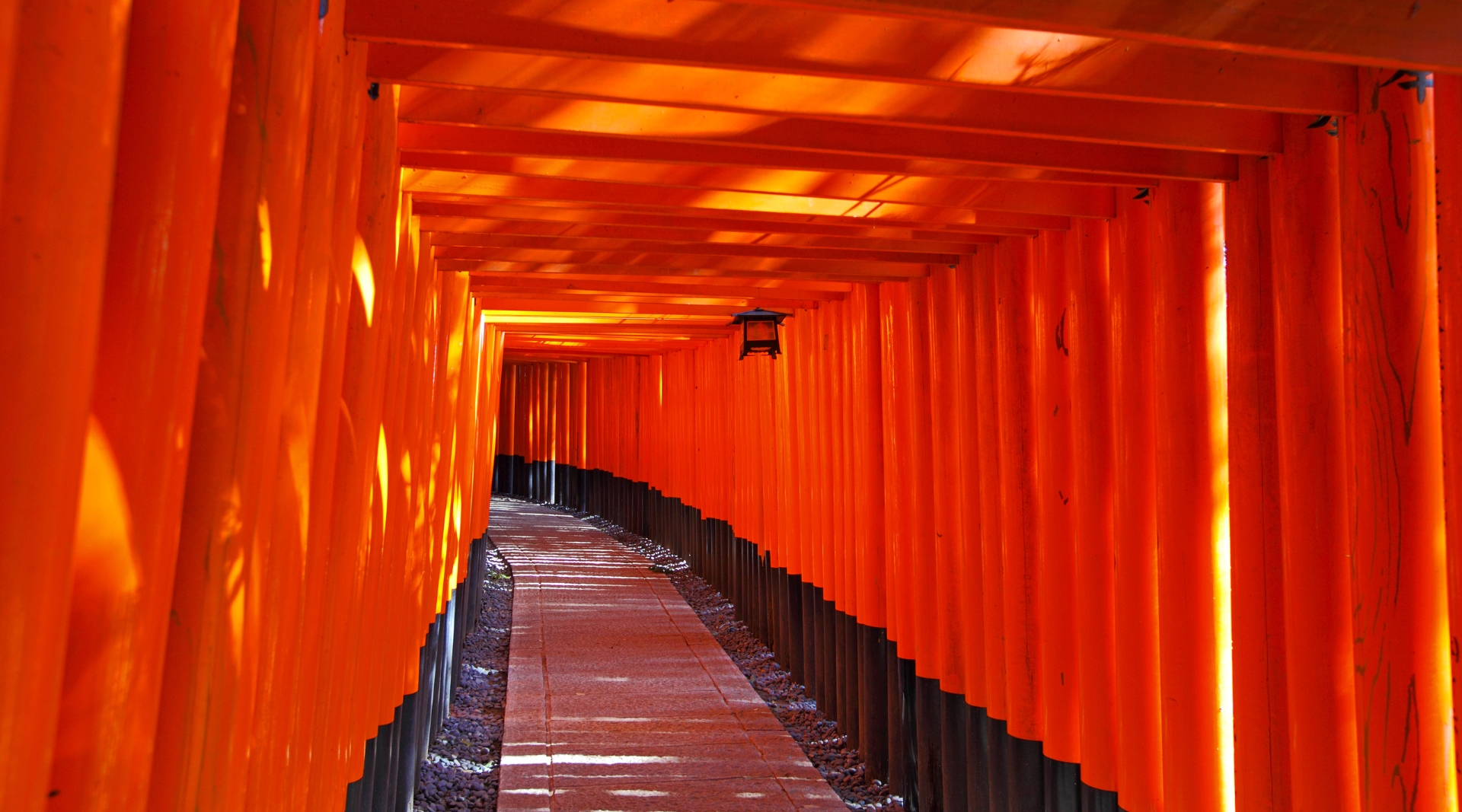 Located southeast of Kyoto, Fushimi Inari Taisha Shrine is dedicated to Inari Okami, deity of rice and prosperity, represented by foxes' statues.
Fushimi Inari Taisha features thousands of vermilion torii gates that make a path through the forest leading up to Mt Inari.
Founded in 711, it is believed that there are as many as 10,000 Torii gates dedicated by companies and individuals all over Japan to pay homage to the divinity and hopes to ensure their prosperity.
The tour lasts 2 or 3 hours, so be sure to leave enough time in your day to enjoy your visit.
http://inari.jp/en/
Kinkaku-ji Temple (Golden Pavilion)(金閣寺)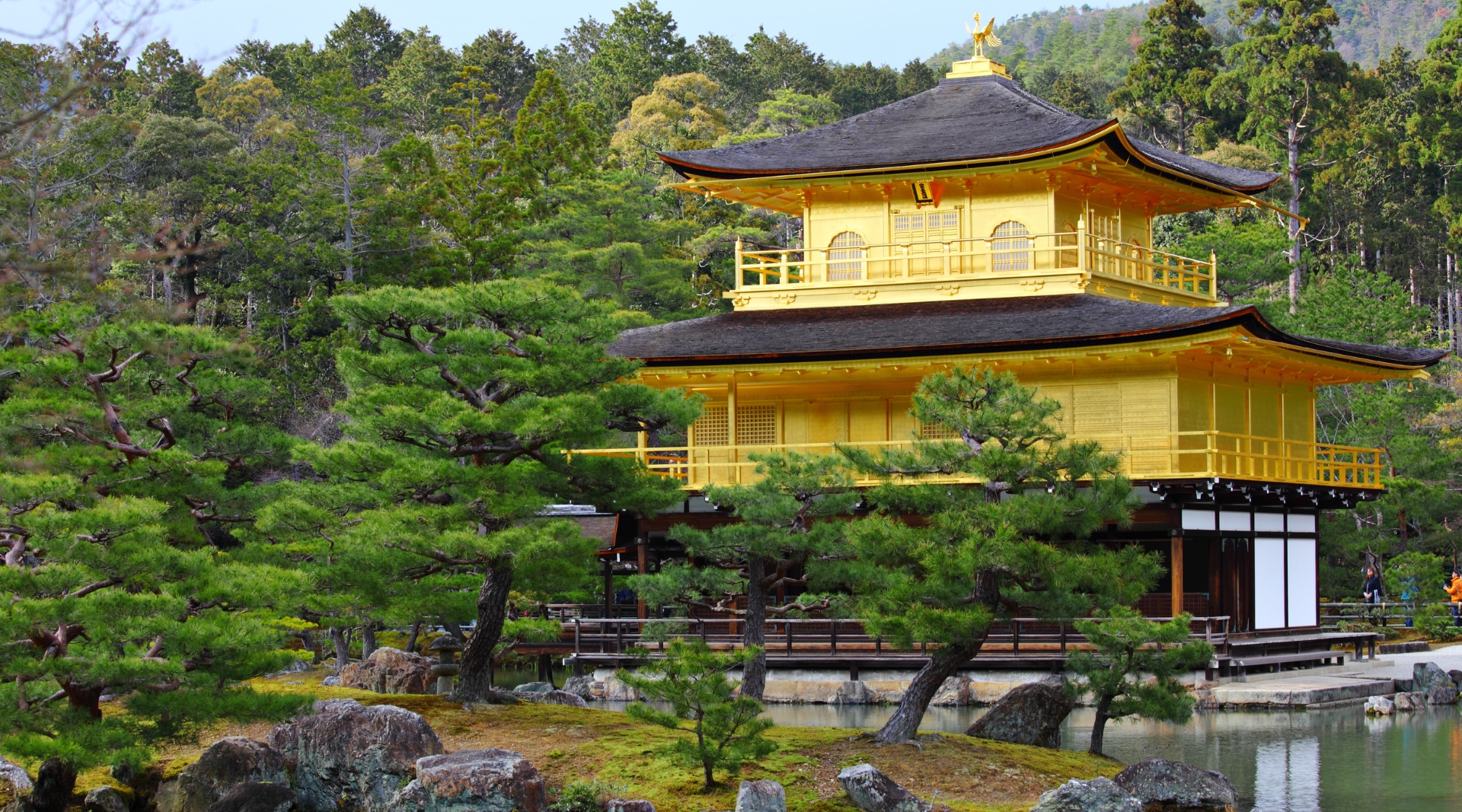 Despite being known as Kinkaku-ji, its official name is Rokuon-ji Temple.
Originally built in the late 14th century to serve as a retirement residence to the shogun Ashikaga Yoshimitsu, it has unfortunately burned down two times since, the last reconstruction dating from 1955. After the shogun's death, it became a Zen temple. 
Kinkaku-ji is now a World Heritage Site and attracts thousands of visitors each year, thanks to its pavilion covered in shimmering gold leaves and a beautiful surrounding pond.
https://www.shokoku-ji.jp/en/kinkakuji/about/
Ginkaku-ji Temple (Silver Pavilion) (銀閣寺)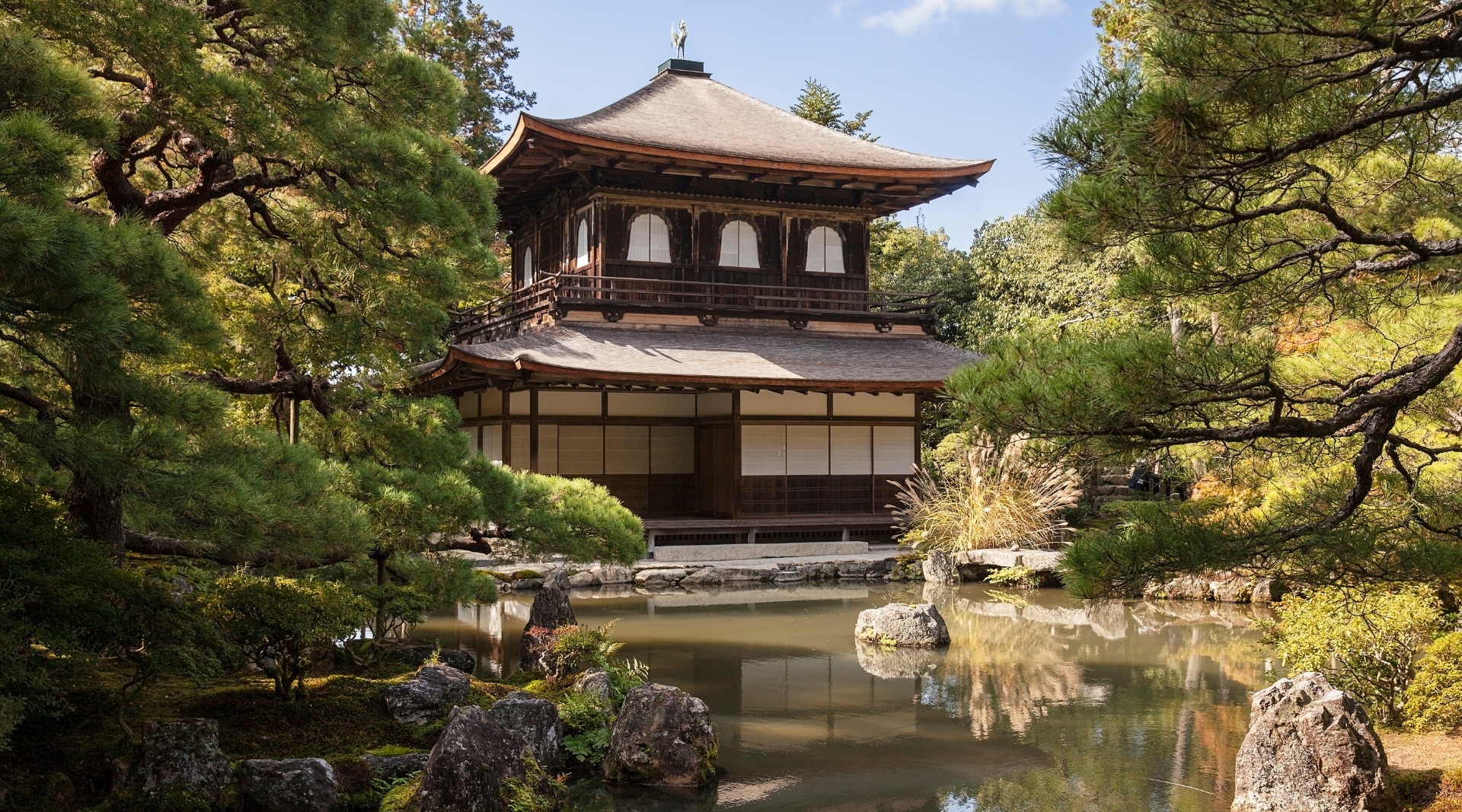 Located in the eastern part of Kyoto, Ginkaku-ji's grounds were originally home to the shogun Ashikaga Yoshimasa's residence. It later became a Zen temple after he passed away in 1490. 
Although it is called the Silver Pavilion, Ginkaku-ji is not covered in silver leaves but is worth a visit as a site that represents the wabi-sabi concept, according to which beauty is found in imperfection. There, visitors can admire the beautiful garden and its impressive hall.
https://www.shokoku-ji.jp/en/ginkakuji/
Nijo Castle(二条城)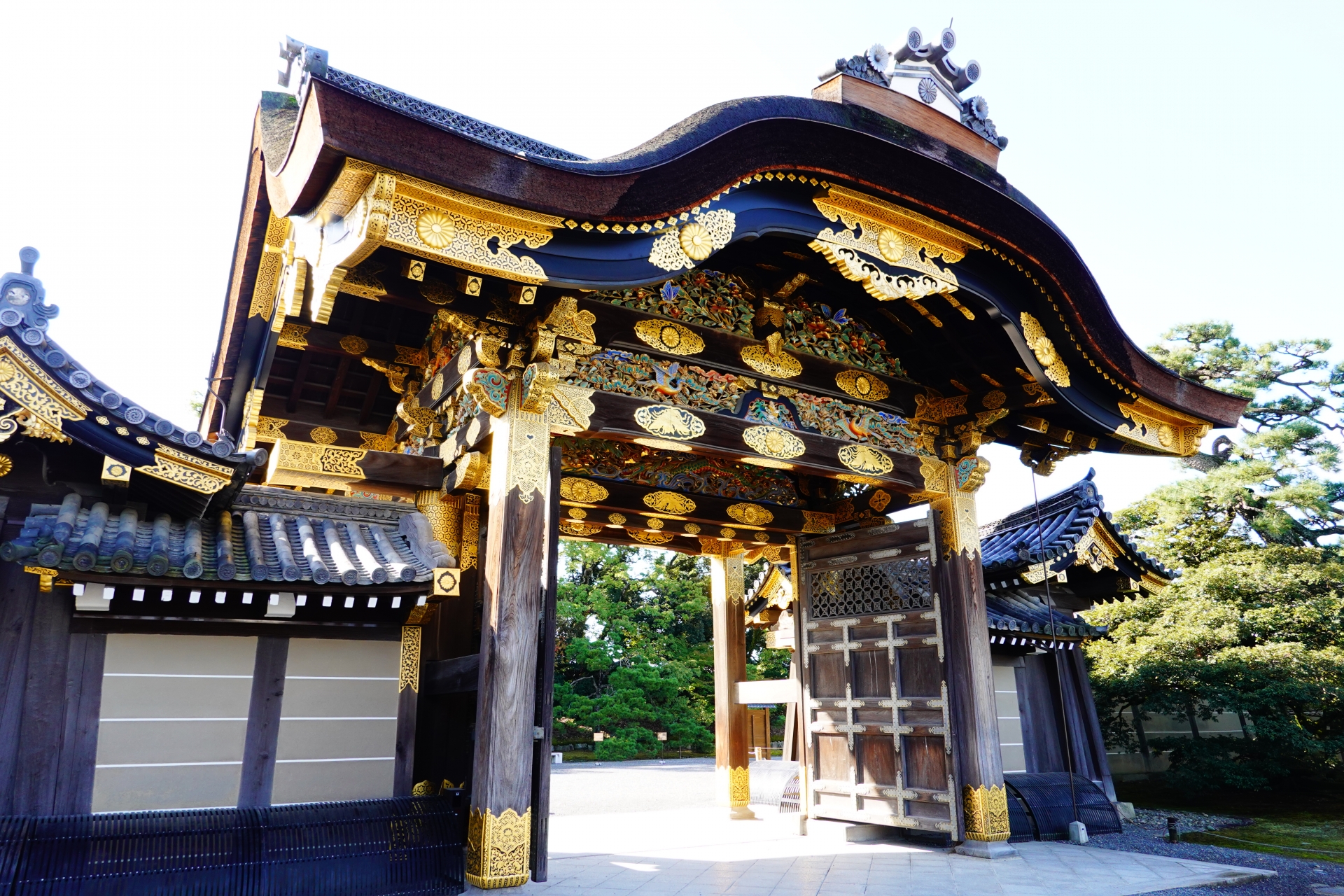 Nijo Castle is a UNESCO World Heritage Site in the heart of Kyoto. Constructed in 1603, the site was used as a residence for Tokugawa shoguns until 1867. Originally designed as a fortress, it was transformed into an Imperial Residence after the fall of the shogunate. It was later donated to the city of Kyoto and became a public historic site. 
Visiting Nijo Castle is a way to learn about important events in Japanese history, as well as appreciate the beauty of its architecture and its garden outside the Ninomaru Palace.
https://nijo-jocastle.city.kyoto.lg.jp/?lang=en
Nishiki Market(錦市場)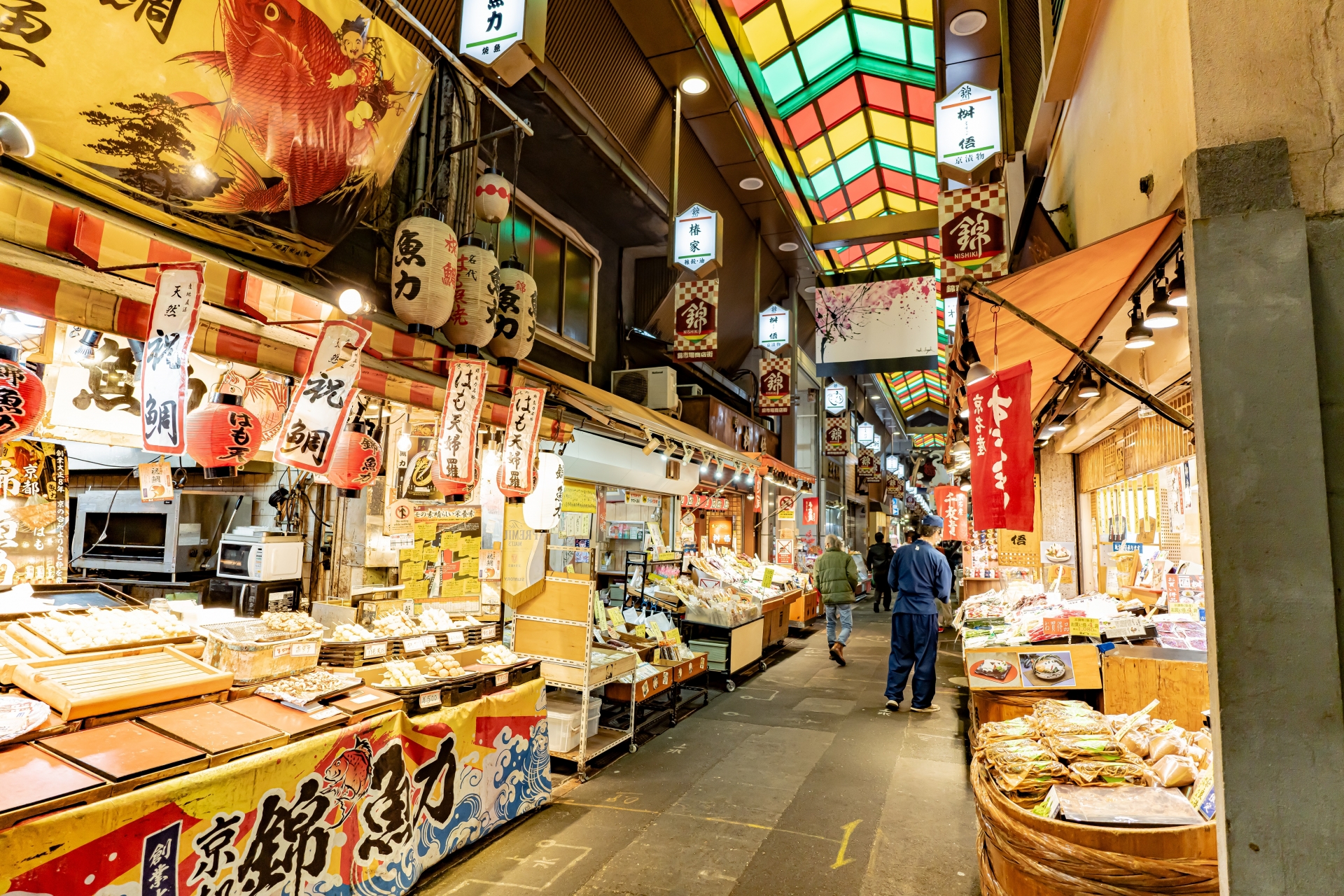 If you are a food lover, I recommend visiting the Nishiki Market, also called "Kyoto's Kitchen", a shopping street full of shops and restaurants where you can taste local delicacies such as traditional sweets, dried seafood, or pickled vegetables.
It is also a good place to buy souvenirs like Japanese knives, tea, and cookware.
Gion District(祇園界隈)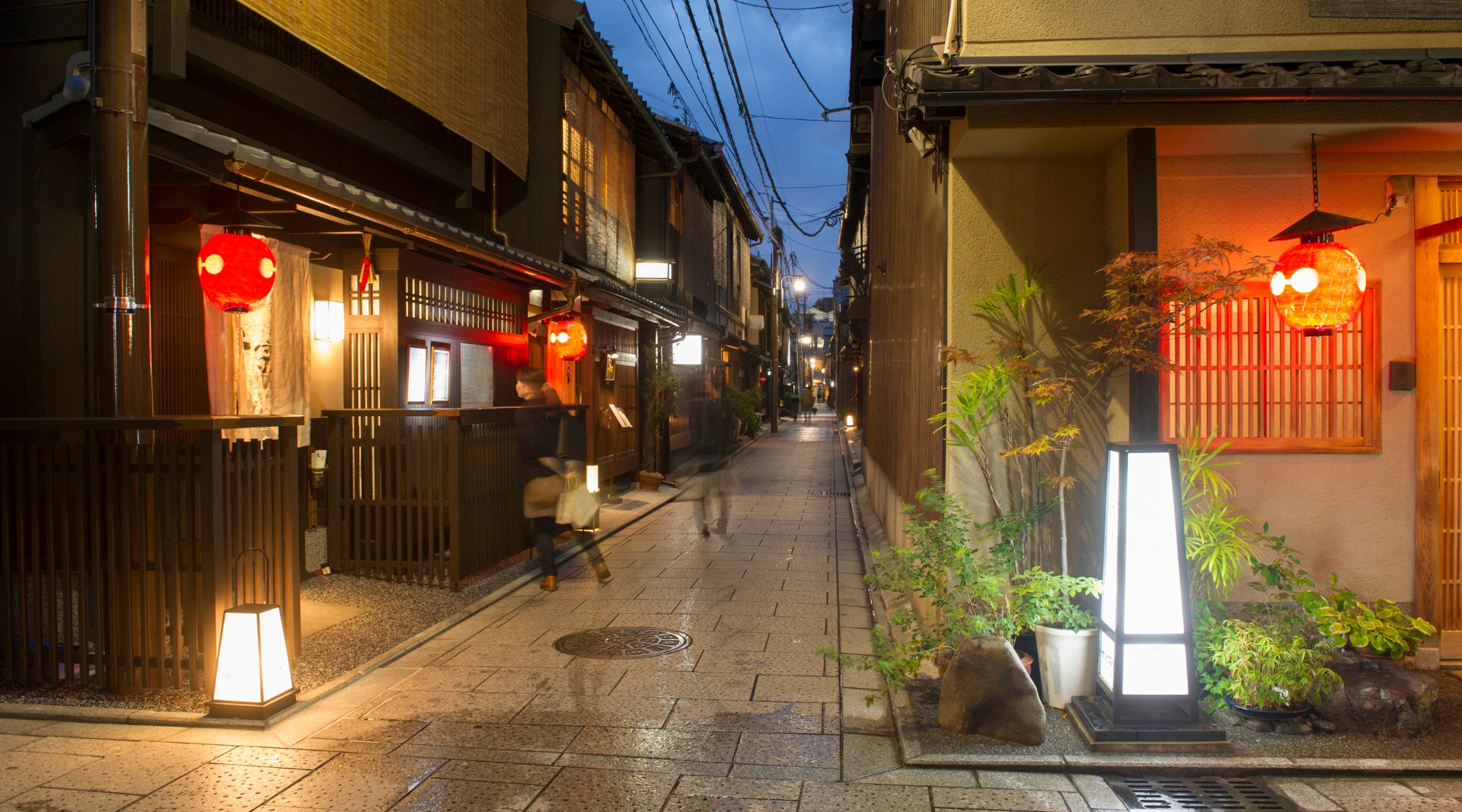 Gion is considered the most famous Geisha district in Kyoto. It is a traditional area known for its preserved architecture, teahouses, and narrow streets. 
There, you will be taken back in time to the Edo period, where you can enjoy the charm of its old buildings and traditional stores.
Gion District is also home to several shrines and temples, including the Yasaka Shrine, which hosts the Gion Matsuri each year. 
Arashiyama(嵐山) 
Located on the outskirts of Kyoto, Arashiyama is a popular district for its serene atmosphere. There, visitors can take a refreshing walk in the wooded paths of the Bamboo Grove, observe the iconic Togetsukyo Bridge, visit the impressive Tenryu-ji Temple,
If you plan to visit Arashiyama, I suggest spending at least half a day there to enjoy the beauty of the different sites.